You didn't know it at the time, but the people you elected in 2016 to serve as your councillors in Campbelltown can apparently double as curators of art.
At the last meeting of council they supported a motion enabling themselves to curate a work of art from the vast collection in the Campbelltown arts centre that's currently in storage.
But not before council officers sought legal advice to confirm councillors curating works of art was kosher.
It was decided to get the legal advice after the Liberal Party councillor, George Greiss, strongly argued against the suggestion, put up by Labor's Cr Margaret Chivers.
Now the councillors have received a letter from a council director giving them the green light.
"I write to confirm that I am not aware of any provision in the Local Government Act 1993 or Code of Conduct that would preclude a councillor from participating in curating the exhibition referenced in the council resolution,'' wrote the director.
"The relevant clauses within the legislation and code of conduct have been reviewed and based on the interpretation and the intent of the Notice of Motion, I am of the view that the resolution can legally be implemented.''
But there was a note of caution in the director's letter to the councillor-curators:
"To further mitigate risks, management would caution against using the exhibition to express any political views or make political statements in relation to selected artworks or use the exhibition to actively campaign and be mindful on the timing of the exhibition.
"Management will work with Councillors on these matters to ensure it is appropriately managed through the process,'' the director wrote.
"If any Councillors would like to discuss further, please feel free to give me a call.''
xxxxx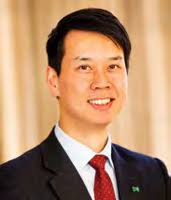 Speaking of council directors at Campbelltown Council, the changes just keep on coming: senior officer Kevin Lynch has just won promotion to the post of City Delivery, left vacant earlier this year when Wayne Rylands resigned.
The other new face at the top of council administration is Phu Nguyen (pictured), the new director of City Governance, who took the reins from veteran Michael Sewell.
Council watchers are tipping that at least one more long serving director will join the revolving door by the end of the year.
xxxxx
Former councillor Wal Glynn stopped to say hello when we bumped into each other at Aldi in Minto earlier today.
The big man said it was his first outing since a kidney removal operation about 10 days ago.
For a man who's past 80 and had just gone under the surgeon's knife, he looked alright to me.
xxxxx
Macarthur Chatter sat next to Phil Costa many times at NRL games in Campbelltown over the last few years.
The former member for Wollondilly and NSW water minister, was chucked out of office, along with the 16 year old Labor government, back in 2011.
From time to time I'd ask Phil, a terrific fellow: you ever coming back to politics? Nah, been there, done that, he'd say and get back to watching the footy.
Eventually he sold his Wollondilly property, packed up and went to live up the coast.
But politics is in the blood for some people, and Phil Costa must be one of them.
Country Labor has just announced Phil Costa as Labor's candidate for the Federal seat of Lyne athe next election, due by May of 2019.
"My wife and I always loved the Mid North Coast and that's why we moved here a few years ago, and as locals we want to make it an even better place to live,'' Phil Costa said.
The former teacher and mayor of Wollondilly will be up against sitting MP Dr David Gillespie of the National Party, who has held the seat since 2013.
xxxxx
Sharp South West Voice readers would have noticed that in early September we published two stories about plans for the $632 million redevelopment of Campbelltown Hospital.
The first story reported that neighbouring residents – in Park Central mainly – had received notification letters from NSW Planning & Environment the plans had gone on public exhibition.
One of the stand out features of that report was that the letter talked about a new hospital building of "15 levels''.
A week later we ran another report on the same issue, this time from the local health district, which alluded to a new building of "12 levels''.
Intrigued, we asked the South West Sydney local health district's senior communications director, Mandy Perrin, to explain the difference, and which one was right.
The former Chronicle editor was able to come back to us with an assurance that there would be 12 levels in the main new building of the hospital.
And while we don't know why Planning & Environment got it wrong in their letter to residents, we're happy to clear up any doubts about how tall the new building will be.
xxxxx
Lorien Mackriell, the head teacher of mathematics at Campbelltown Performing Arts School is a leader who inspires her peers by using new and innovative practices to teach her subject.
Ms Mackriell, pictured, goes out of her way to support others and build their confidence to change the way they teach maths.
Now her efforts have won recognition after Ms Mackriell was named best teacher in NSW at the Australian Mathematical Sciences Institute 2018 Choose Maths Awards held in Melbourne.
Well done, Ms Mackriell.
xxxxx
We can't name names but we hear that some of the people working for WSA Co have a real passion for flying, some with pilot's licences and so on.
The WSA Co is the company established by the federal government and tasked with building an international airport at Badgerys Creek by 2026.
WSA Co has opened an office in Liverpool but it's working across South West Sydney and Macarthur to promote the benefits of the airport.
xxxxx
The cricket's back this Saturday, when the Campbelltown Camden Ghosts, who went so close to winning last year's Sydney Premier competition, host University of NSW at Raby Sports Complex in round one.
But there will be almost as much action off the field as there will be on it, with plans for a tribute to club stalwart Allan Connolly, including naming a new pavilion after him.
There will also be an official opening of the new white picket fence around the number two oval and other presentations during lunch in the cricket.
It sounds like a great day to set the white flannelled fools on their way for another summer season of bat versus ball.
We're certainly looking forward to it, so see you all there.