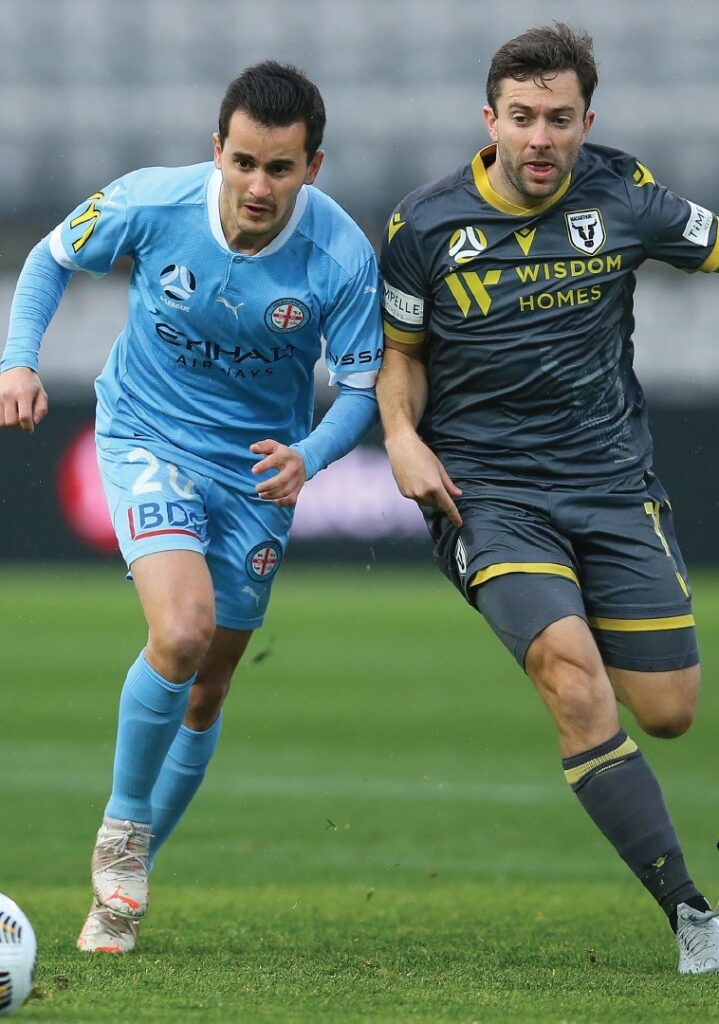 Two explosive minutes, two goals – that's all it took to end the Macarthur FC dream of making the grand final in their maiden season.
All credit to Melbourne City, who deserved their victory, but the Bulls would have left from Kogarah last night rueing several missed opportunities to be leading 2-0 or even 3-0 themselves.
Instead Macarthur lost 2-0 and now City will host Sydney FC in the grand final, while Macarthur FC will return to Campbelltown to review an inaugural season that's been a success by any measure.
The pandemic influenced some of the outcomes for the club, such as attendances, especially at home, but on the field the Bulls looked like a team that had been playing together for years.
For that the credit goes to goalie Adam Federici, Ivan Franjic, Tommy Oar (pictured at yesterday's semi final) and Mark Milligan, who has played his last game of football.
The foreign recruits such as Benat Etxebarria and Markel Sauseta also made a great contribution to the team's success.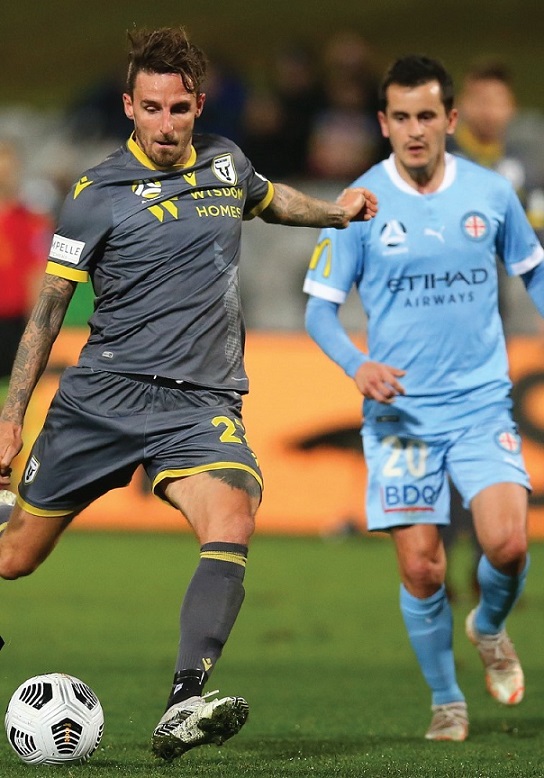 But the standout there is Englishman Matt Derbyshire, pictured at right from the clash with Melbourne City) who scored 14 goals, a mighty deed considering he did not have much support around him at the pointy end of the attack.
But what was really pleasing and augurs well for the future of the side were the young guns who pulled on a Bulls shirt in season one.
The standouts were Charles M'mombwa, Lachlan Rose and Denis Genreau, who missed the finals because he was making his debut for the Socceroos in Kuwait.
Genreau reminds us of Bulls ambassador Brett Emerton, in that he gives his all for his team.
As for Charlie M'mombwa, well there's no doubt he will be a star before long.
He's quick, he's smart and all he needs is what experience brings.
Head coach Ante Milicic will have a great base to work from ahead of season number two, which all things being equal will start in October or November this year.
As for the fans, on their behalf, thank you Macarthur FC, you have made us and our region proud and we can't wait to do it all again next season.