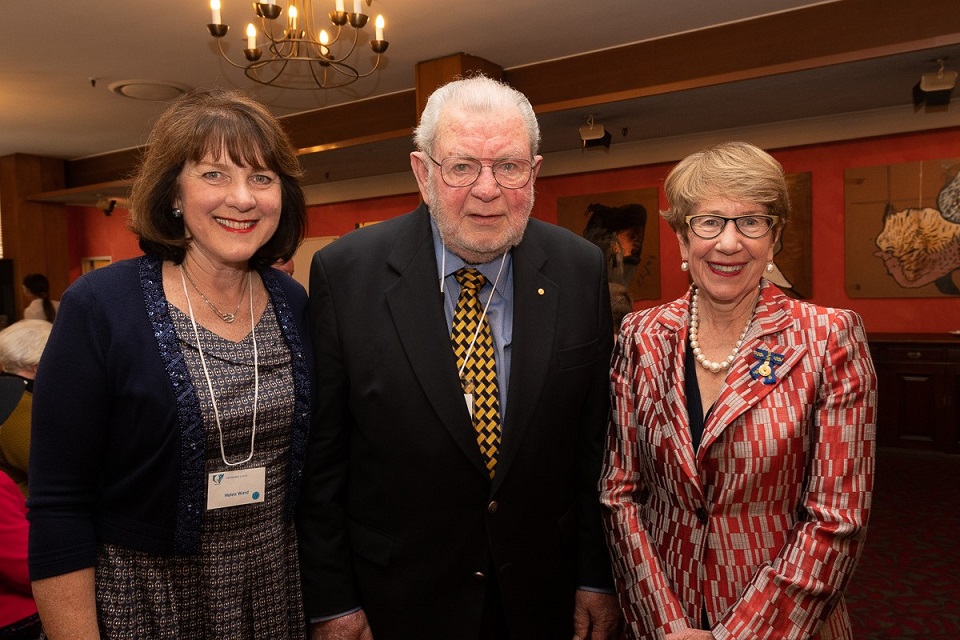 If you live long enough, everything will probably happen to you…
That's what 90 something Campbelltown legend Frank Ward could be thinking after being photographed with three of the last NSW Governors on three separate occasions.
With Rear Admiral Martin it was on the occasion of Frank's sister's award of an AM, Professor Marie Bashir  at his own  OAM , and now Margaret Beazley (pictured above at right with Frank) at a lunch to celebrate the Centenary of the Institute of Graduate Women.
Frank, a real estate agent who served on Campbelltown Council in the 1960s, attended the lunch as a representative of his late sister Joan Bielski, who bequeathed funds for a scholarship to assist mature aged women to complete their degrees.
xxxxx
A new men's shed will almost certainly be established for Campbelltown.
Around 10 fellows who used to be part of Airds Bradbury men's shed have joined forces in a bid to form their own.
Once upon a time the Airds men's shed boasted more than 50 participants, but unhappy with the way it was being run many left and joined other men's sheds, including Appin.
After the most recent problems at the Airds shed, more men called it a day, and one of them, who bumped into us at Macarthur Square – where else – told us a Campbelltown men's shed would be established, hopefully this year.
We'll keep you posted on any progress.
xxxxx
ABC Radio Sydney and ABC News is coming to Campbelltown.
For two weeks from July 19, ABC journalists will be working out of a pop-up newsroom and presenters will be hosting special live broadcasts from the Macarthur region.
It follows a similar gig in Liverpool earlier this year.
Last week the ABC announced it would be moving 300 staff to new premises in Parramatta.
Liverpool mayoral hopeful Nathan Hagarty was quick off the mark to call on the ABC to consider a Liverpool move instead.
xxxxx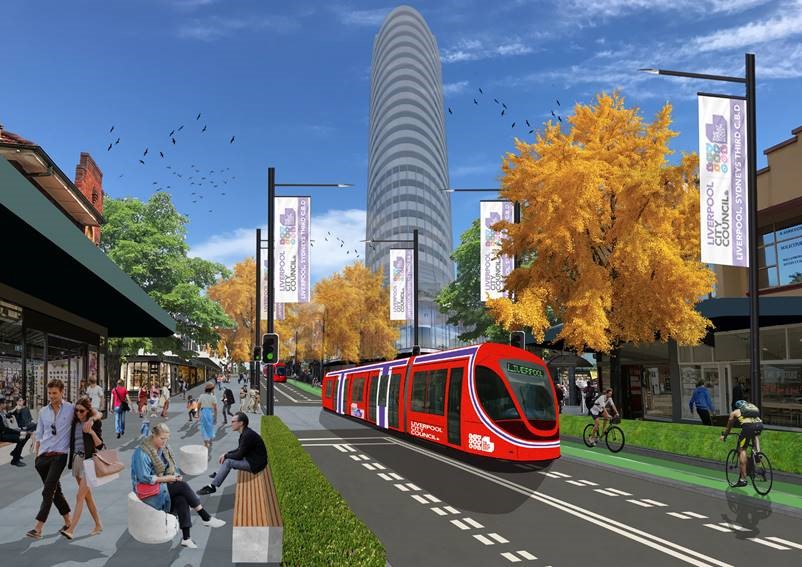 Liverpool City Council's city centre public domain master plan has won the prestigious landscape architecture award for urban design in the 2021 Australian Institute of Landscape Architects (AILA) Awards.
Liverpool faced some tough competition from other entries, including Campbelltown City Council's city centre master plan, and Hawkesbury City Council's public domain plan.
 xxxxx
It's Rest In Peace to another Campbelltown legend with the passing of Andy Gase, the founder of popular Boothill Markets.
Gase, who was 82, ran Madison Real Estate for many years before starting up the flea markets just off old Campbelltown Road near St Andrews.
One of his three daughters, Renée, posted a heart warming tribute on their Facebook page:
"Boothill Market began about 30 years ago. It was started by my dad, Andy Gase. Dad died on Sunday morning, peacefully at home. He loved Boothill, he loved the people and he loved the community he created. He will be missed enormously by family, friends and the market community.''
xxxxx
Glamorous masks and lavish outfits will be in order when the Campbewlltown Mayor's charity gala dinner is held at Menangle Country Club on Saturday, July 31.
Money raised on the night will be donated to Mary Brooksbank School at Rosemeadow to help them build a new sensory playground.
Mayor George Brticevic is pictured below with Mary Brooksbank school principal Jennifer Hamilton-Marsh and students from the school.