In 1999 there were a lot of Western Suburbs Magpies fans who were vehemently opposed to merging with Balmain Tigers. Some of them even said they would prefer to see the club die rather than merge and lose its 90 year old identity.
For someone like me such a stance was appalling.
A zero sum approach was just wrong from where this fan was sitting.
But now, 20 years later, and as this club slowly but surely become comfortable with their "basket case'' and "mediocrity rules OK'' persona, I confess honourable death may have be preferable back in '99.
Seeing the terrible way the club have treated Benji Marshall and our very own Chris Lawrence is just about the final nail in the coffin for many local fans.
Lawrence looks like he won't even get on the park again, while Benji may get some sort of farewell at the Balmain ground.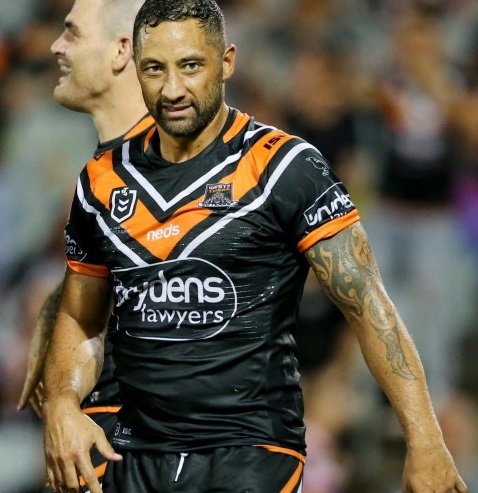 Benji Marshall, in my opinion, would have been an immortal if he had played for a decent club like the Roosters or Melbourne.
To find out he wasn't part of the club' plans for next year in a media release was a massive insult to him and the fans.
And to read the release and see that the coach did not see fit to say a few kind words about Benji, well, that says more about Michael Maguire than it does about the great playmaker.
Without Benji in there working his backside off in every game he played in, the team would be in an even sorrier state – and maybe the coach's job could be in jeopardy.
Just board chairman Lee Hagipantelis, who is also the major sponsor of the club via his law firm, and CEO Justin Pascoe were quoted in the media release.
There's no doubt most people in South West Sydney and Macarthur are disenchanted with Wests Tigers, who look like they may make – over time – their permanent home ground at Parramatta.
Well, good luck with that – here come another 10 years in the finals wilderness.
But that's OK, because you will hardly have any fans to upset.