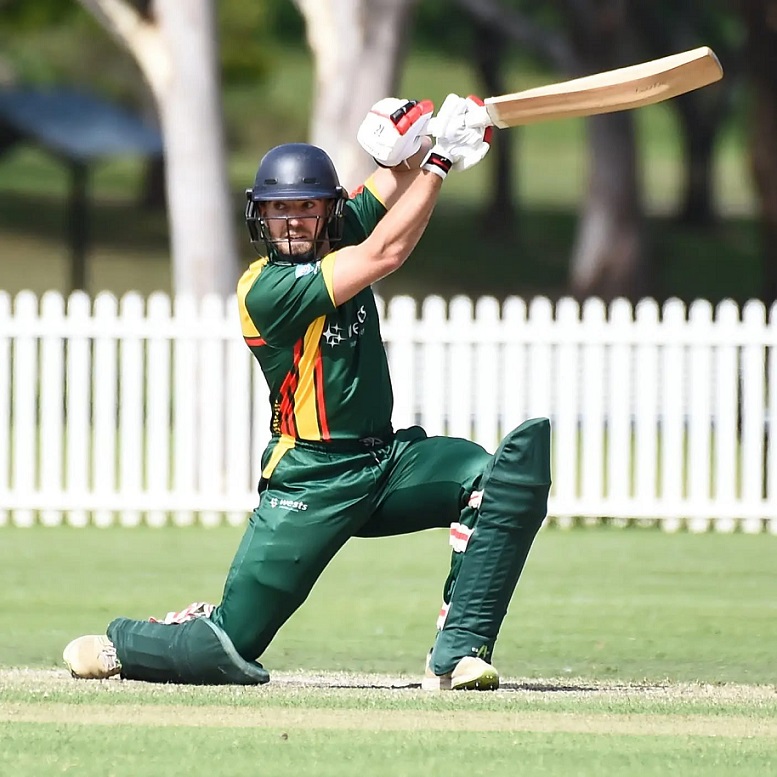 Ghosts made it three losses on the trot when they went down to Bankstown on Saturday at Raby Sports Complex.
The Ghosts batted first after winning the toss and were 9 for 169 at the end of their allotted 50 overs.
Opener Adam Whatley made 40, but his partner, Toby Flynn-Duncomb did not bother the scorers after getting out, caught and bowled, on the first ball he faced.
First drop Jackson Isakka did not fare much better, losing his wicket after making just two runs.
It was mostly downhill from there.
Tate Nunn (16, pictured above), Akshat Mishra (20), Blake Smith (33) and Brent Hardy (18 not out) made useful contributions further down the order.
However it wasn't enough to give the young Ghosts side a decent chance of victory over such an experienced team as Bankstown.
In reply, the visitors got the 170 needed for victory with more than 20 overs to spare and eight wickets in hand.
Isakka and Smith picked up a wicket each.
In round 2 of the Kingsgrove Sports Twenty20 competition, the Ghosts shared the points with home side Hawkesbury after the match was abandoned due to the inclement weather on Sunday.
This coming weekend, the Ghosts are at Pratten Park, Ashfield where they will be up Western Suburbs in round four of the premiership.