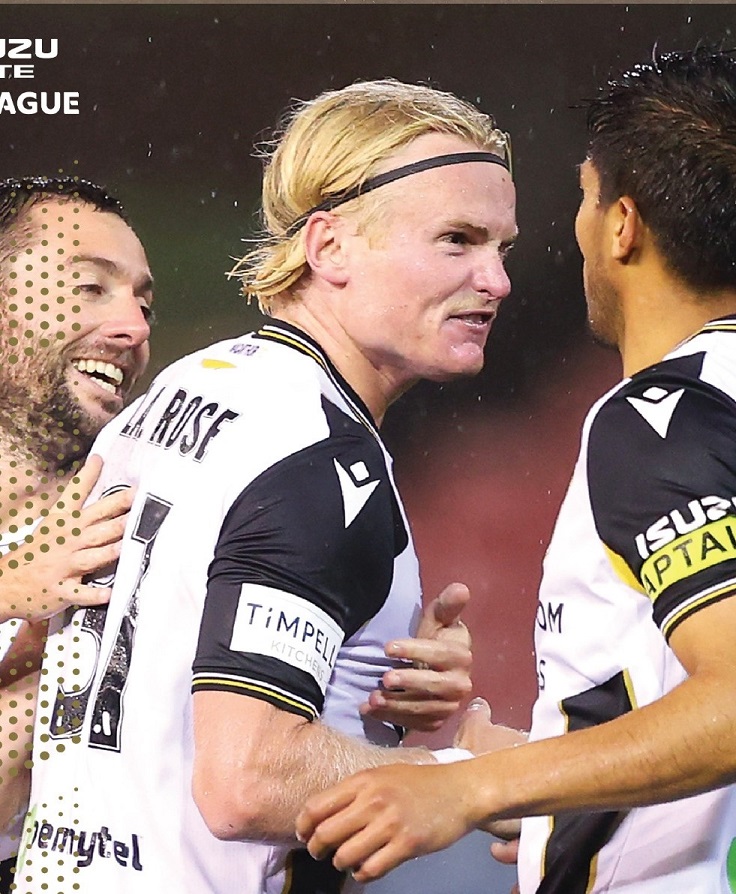 Macarthur FC have returned home with one point from their opening round A-League match with Wellington Phoenix in Newcastle.
A clever drive along the ground from youngster Lachie Rose (pictured above celebrating) 61 minutes into the match made it 1-1 on the scoreboard – which was the final result.
The New Zealanders, the best drilled side in the premiership, scored their goal from the penalty spot 25 minutes after the start of play.
The Bulls threw everything but the kitchen sink at Phoenix, however they just could not find enough gaps in their structure.
There was a period in the second half when Macarthur FC looked like scoring half a dozen goals, but the Wellington wall stood firm.
Things may have been different had the game been played in Campbelltown as scheduled.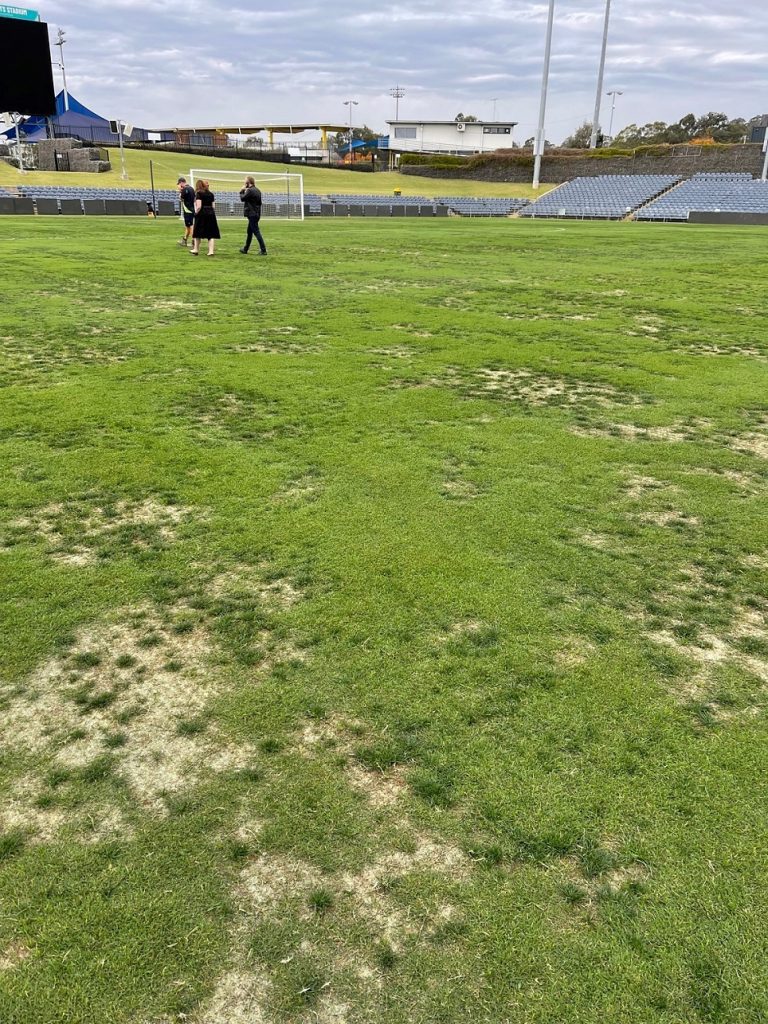 But as most fans would know by now, the Bulls players and coaching staff turned up for a training session early on Friday morning to be confronted with a surface that looked like it had acid dropped on it.
Efforts were made by the club to relocate the match to a Greater Sydney or Wollongong venue but the short notice meant there was no hope of success there.
Newcastle was already hosting a 4.05pm match between the home side and the Mariners, so it became the logical decision to hit the road for a 6.45pm kick off.
Despite the ground dramas, the Bulls players did not seem to be affected in any way.
The biggest factor in their slightly disjointed effort was the inclusion of six new faces in the run on team. These included Jordon Mutch, Craig Noone, captain Ulises Dávila and keeper Filip Kurto, who was very impressive.
But in the end it was the incredibly disciplined Wellington Phoenix that presented the biggest challenge to Ante Milicic and his men over the 90 minutes.
A 1-1 result, it has to be said, was a fair final result, although Milicic would have been disappointed they weren't taking three points back to Macarthur.
In round two, the Bulls are scheduled to take on Sydney FC at Kogarah Oval (Netstrata Jubilee) next Saturday, November 27.
Kick off is scheduled at 7.45pm.