There were two surprises at Raby Sports Complex on Saturday when Camden Campbelltown Ghosts hosted Hawkesbury in round one of the 2021-22 season.
One was that the home side capitulated chasing a relatively small total of 205.
Last season the Ghosts had the wood on Hawkesbury, who turned the tables on them on Saturday.
The other surprise was that the match went ahead at all considering the atrocious weather conditions leading into Saturday morning's encounter.
The Ghosts XI for the opener was a young team that also included five new faces, Toby Flynn-Duncomb and Aarron Muir, who had returned home, and Blake Smith, Akshat Mishra and local junior Owen Cole making their top grade debut.
Hawkesbury won the toss and chose to bat despite the overcast conditions at Raby Sports Complex, and went on to make 204 off their allotted 50 overs.
The visitors hit two half centuries, but more importantly, lost just four wickets.
One of them was taken by 20 year old Ghosts allrounder Jackson Isakka, who had a reasonably good day out with the ball.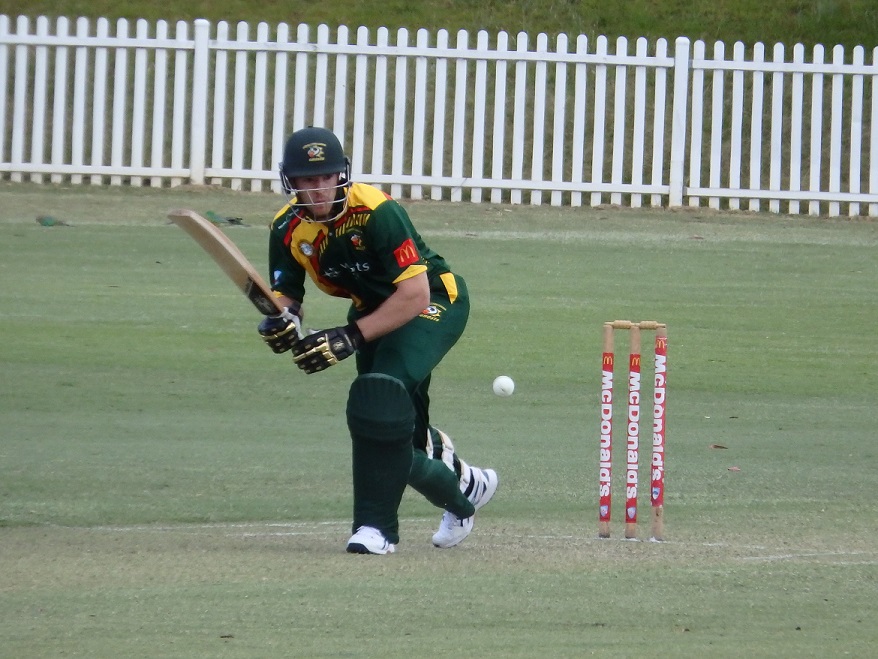 Isakka finished with one for 27 from his seven overs, including one maiden.
In reply, the Ghosts were all out for 153 from 45.4 overs.
The top three batsmen made just three runs between them, including first drop Isakka (pictured above) who didn't trouble the scorers when he was out first ball he faced.
A bright spot for the Ghosts in the batting department was the innings by Nathan Appleton, who made 77 runs.
William Salzmann also provided a little bit of resistance to the visiting bowlers, hanging around for 41 minutes and making 19 runs before he was dismissed.
The Ghosts are off to Penrith for round two this Saturday.
The home side will be keen to bounce back after an opening round loss to Liverpool at Rosedale Oval on the weekend.
Batting first, Penrith compiled what looked like a very competitive total of 220 runs.
However, Liverpool chased down the target to win the match with almost three overs to spare.
The home side's victory was off the back of some excellent batting by Luke Ohrynowski, who made 109 before he was run out. But by then Liverpool had the win in the bag.