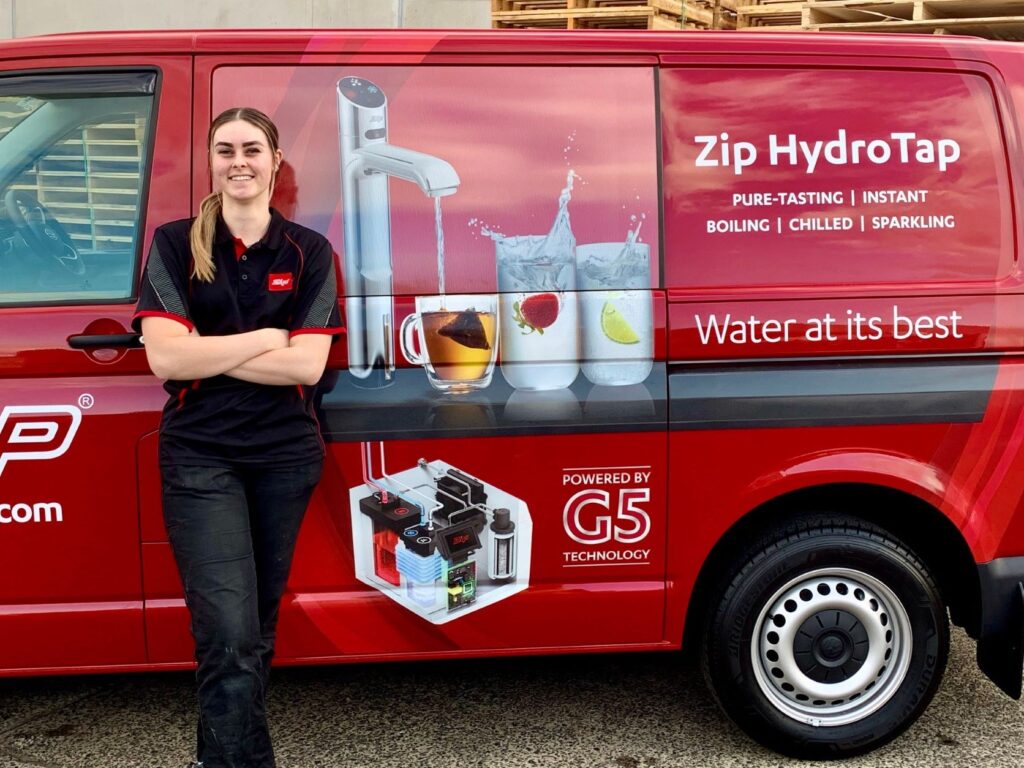 Campbelltown local Elissa Tucker is part of the next generation of refrigeration technicians gaining the skills to work with new technologies in a niche industry that's experiencing a growing demand for skilled tradespeople.
Ms Tucker is currently completing her certificate three in air-conditioning and refrigeration and has secured a job with Zip Water.
As the only female in her workplace and one of the only in her course at TAFE NSW, Ms Tucker knows she's bucking a trend and urges other women to consider a career in the industry.
"It' a very rewarding career, there is a lot of problem solving involved and when you face a challenge and fix the problem, it's very satisfying,'' she says.
The airconditioning and heating services industry is forecast to strengthen over the next five years as demand for non-residential installations gains momentum post-pandemic.
The Australian Industry Report on air conditioning and heating services in Australia forecasts industry revenue to grow at 2.2 percent and reach $10.2 billion by 2027.
Other pressures increasing the demand for qualified technicians include stronger demand for energy audits on existing properties, installation of equipment to ensure compliance with stricter building codes, and ongoing repairs and maintenance on non-residential buildings.
Refrigeration is an industry that provides a service described by Australian Refrigeration Council technical and training manager Noel Munkman as essential – but often hidden.
"It's behind-the-scenes work but the skills and knowledge of a qualified refrigeration and air conditioning technician are integral to modern society," Mr Munkman said.
"Refrigeration is vital to preserve, store and transport food and is the reason we have air conditioning. A career as a refrigeration and air conditioning technician, or fridgie as they're known, offers loads of variety and exciting opportunities to solve different challenges every day."
For more information about fridgie and other courses available at TAFE NSW visit www.tafensw.edu.au or phone 131 601.