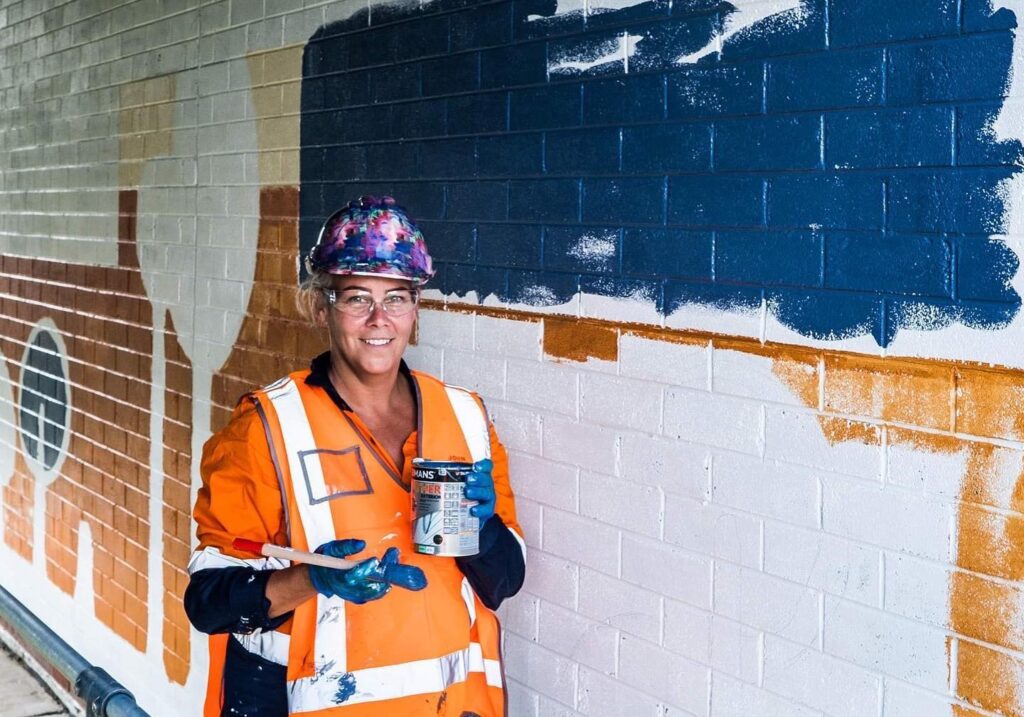 The Queen Street precinct will be filled with vibrancy and colour as part of a new public art program which will see several artworks painted on buildings throughout the area over the coming weeks.
Acclaimed contemporary Aboriginal artist Danielle Mate, pictured, will paint the first mural on the back wall of Ralph's Chemist, at Carberry Lane.
Danielle said the inspiration for her work comes from the local environment and takes an aerial perspective of the landscape which was traditionally used to capture the textures, plantations and deep crevices of country.
"The colours I'm using blend cool and warm, I'm thinking about the local environment and how to portray different elements from the landscape," she said.
"I haven't decided exactly what the finished mural will look like, I'm trying to take a free flow approach to the landscape and feeling it as it comes along.
"The idea is that it will really add something to this space and be somewhere where someone walking through might just be able to take a moment and sit down."
Jason Wing, a Sydney based artist who strongly identifies with both his Chinese and Aboriginal heritage, will soon start work on the wall of the 7-Eleven on Dumaresq Street, almost across the road from where Danielle Mate will be painting her mural.
Wing's mural will depict the Rainbow Serpent and another serpent to represent all nationalities, intertwined in solidarity.
The colour scheme will reference Aboriginal and Chinese colours of prosperity.
Mayor George Greiss said the murals would enhance the local streetscape and make the area more welcoming to residents and visitors.
"The first mural is located at one of the entrances to the CBD and will add a new element to our public domain," Cr Greiss said.
"It's important that works to the Queen Street precinct enhance the current amenity to build pride among residents and make the area more attractive to people visiting our city," he said.
More public art across the CBD is being explored in collaboration with local businesses and property owners.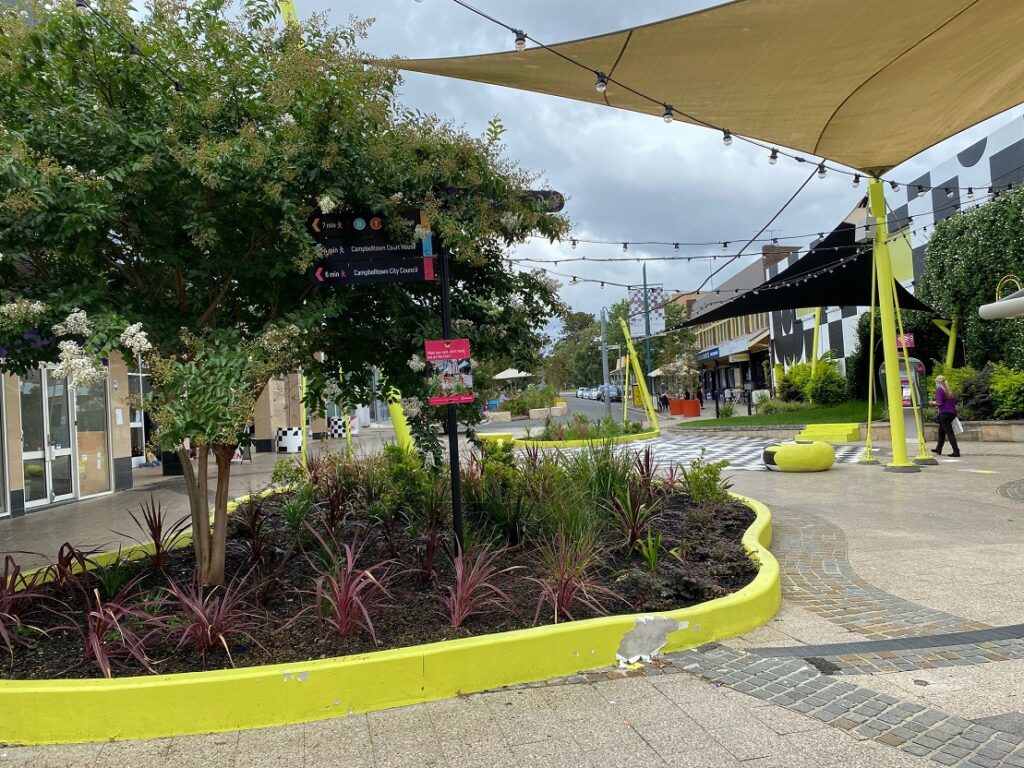 Meanwhile, this weekend heralds the start of the new Arts On Q program.
Public art and entertainment will fill the Campbelltown CBD from tomorrow, Saturday, June 256 and until Sunday, July 10.
A DJ, roving performance artists, glow street furniture, artist workshops, dessert vendors, food from local restaurants and more will be part of the launch from noon and until 9pm in Lithgow Street, pictured.
Two shopfronts will be transformed into vibrant art displays throughout the program while a range of free artist talks will be held for adults and kids to enjoy.