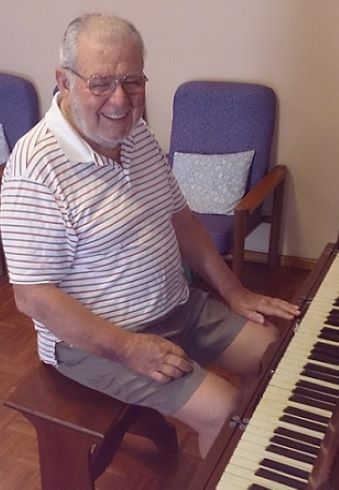 Frank Ward's family links go as far back as the second mayor of Campbelltown. The 93 year old has lived a rich and varied life, much of it in Campbelltown.
In recent years he has been living in Shoal Bay, but still drives himself to Campbelltown on a regular basis to see family and friends.
Not as often as he would like, but often enough, considering his age.
As someone who knew Frank Ward and members of his family, there's no doubt his story would be worthy of a book.
It would be of such great value in terms of recording a large chunk of Campbelltown's history.
In an depth interview with ABC radio program Nightlife, Frank Ward has now told his remarkable story, including living in an orphanage following the death of his mother and the collapse of his father's health.
Ward was related to Nathaniel Bull, a Liverpool Council alderman who served as mayor in 1877
Bull was married to Harriett, the daughter of Anthony Hordern, he of the tree of life fame.
Charlie Francis Bull, the second mayor of Campbelltown was Frank Ward's great, great grandfather.
"I came to Campbelltown as manager of Stuart Homes in 1959 and we were selling house and land packages in East Campbelltown to mainly ex-servicemen for only $5,750 on $20 deposit,'' Frank Ward told the South West Voice in 2017.
"When I decided I wanted to seek a political career I started my own real estate office, Frank D Ward Real Estate in 1961 and then stood for council in 1962, sixty years after Charlie Francis, and was elected,'' he said.
Frank Ward 's interview will be broadcast tonight (June 13) from 10pm on ABC Local Radio 702 on the AM band.
If you miss it and would like to listen to it afterwards the interview will be available on the ABC Listen app after tonight.