The Fisher's Ghost art prize is the closest thing we have to the Archibald, another competition that attracts some controversy year after year.
Here in Campbelltown, where the prize for the winner of the open category is a $25,000 purse, the Fisher's Ghost has copped plenty of criticism for being out of touch.
In recent years the award has come under fire for some baffling selections in picking the open winner.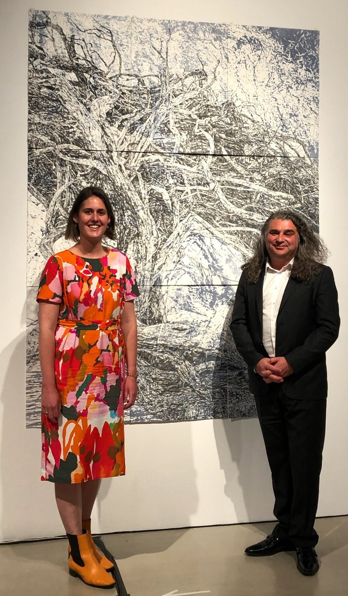 To put it bluntly, if the art work wasn't post modernist on steroids it had no chance of picking up that lucrative cash prize.
To critics it was proof that the arts was populated by people who lived in a parallel universe to that occupied by the mainstream.
So earlier today, with trepidation in my heart, I ventured into the Campbelltown arts centre to see what the judges had come up with in the year of Covid.
Well, the good news is that the winning entry is the sort of art work that many of us would have in our homes.
Annika Romeyn's Verge 3, which is hung in the Ian Porter gallery, is a mesmerising image that you can look at forever trying to find meaning.
It's obviously about life and decay, and no doubt others will see more than that and indeed something different.
But at least the winner is not a stupid video of something or other a 14 year old could produce and I confess to being surprised that in 2020 a black and white art work took the honours.
Mind you, looking at all the other finalists, Ms Romeyn didn't seem to have that much competition.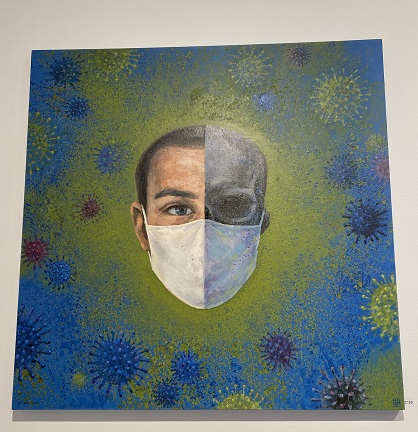 Which brings me to the bad news: this year's open category finalists would have to be one of the most ordinary in recent years.
Very few demand of the viewer to "look at me, look at me'', but maybe Covid has had something to do with that.
Talking of Covid, one of the paintings that stopped me in my tracks was Fangmin Wu's Between Life and death, (pictured at right, which is obviously about the bloody virus.
It was good to see some local artists represented, including Celeste Wrona and others.
As it was a pleasure to see Xinh Lapinski's Heart of Queens, a lovely painting of Bar Centrale owner Sonya Moulang.
There's something evocative in seeing something or someone your recognise in a work of art – although this is an old fashioned point of view, apparently.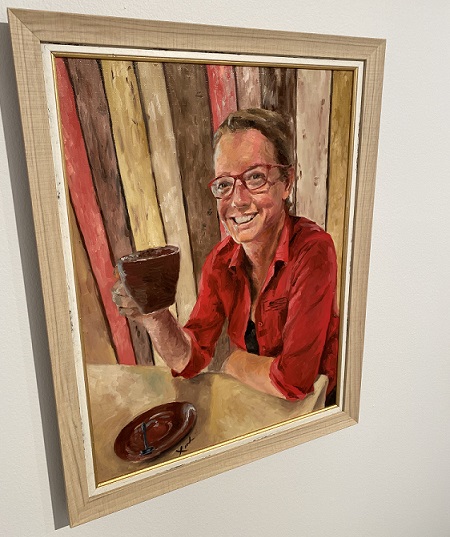 Maybe a portrait category should be brought in next year, but only of local subjects and artists.
Is that too much to ask?
The 2020 Fisher's Ghost art prize exhibition continues until December 11. Entry is free.
2020 FISHER'S GHOST ART PRIZE WINNERS:
OPEN AWARD
A111, Annika Romeyn, Verge 3
CONTEMPORARY AWARD
C42, Kim V. Goldsmith, Dust Storm of the Waagan
TRADITIONAL AWARD
B5, Carmel Byrne, Dai Dow (pictured below)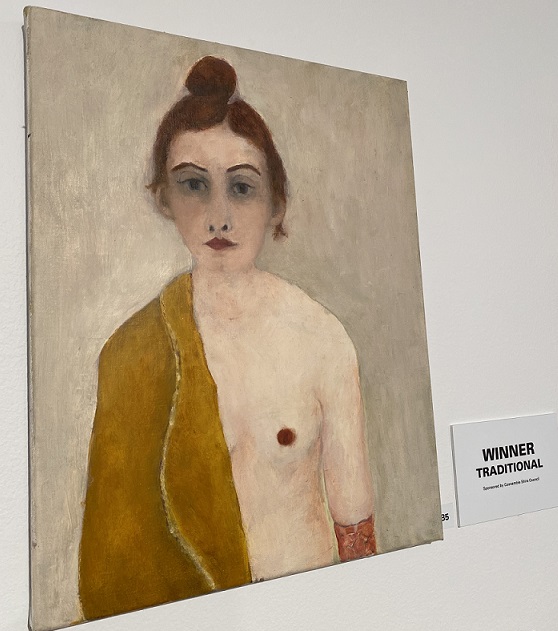 PHOTOGRAPHY AWARD
F22, Federico Rekowski, Dreams of a Summer Knight
MACARTHUR AWARD
A63, Alun Rhys Jones, I, FULL SLEEVE
MACABILITY AWARD
C14, Michelle Brown, Blue
ABORIGINAL ART AWARD
A83, Helen McCarthy Tyalmuty, New Growth – After the Fire
PRIMARY AWARDS
P39, Samantha O'Halloran, Birds and Fishes
P17, Riley Donaghey, Autumn
P43, Naraya Phillips, prototype for a soft toy
SECONDARY AWARDS
S40, Mohammed Fauwez, Untitled
S25, Jasmine Copat, Art of War
S66, Oscar Lawrence, Painting of a City at Dusk
S73, Jemimah Luquingan, Childhood Dream and Memories