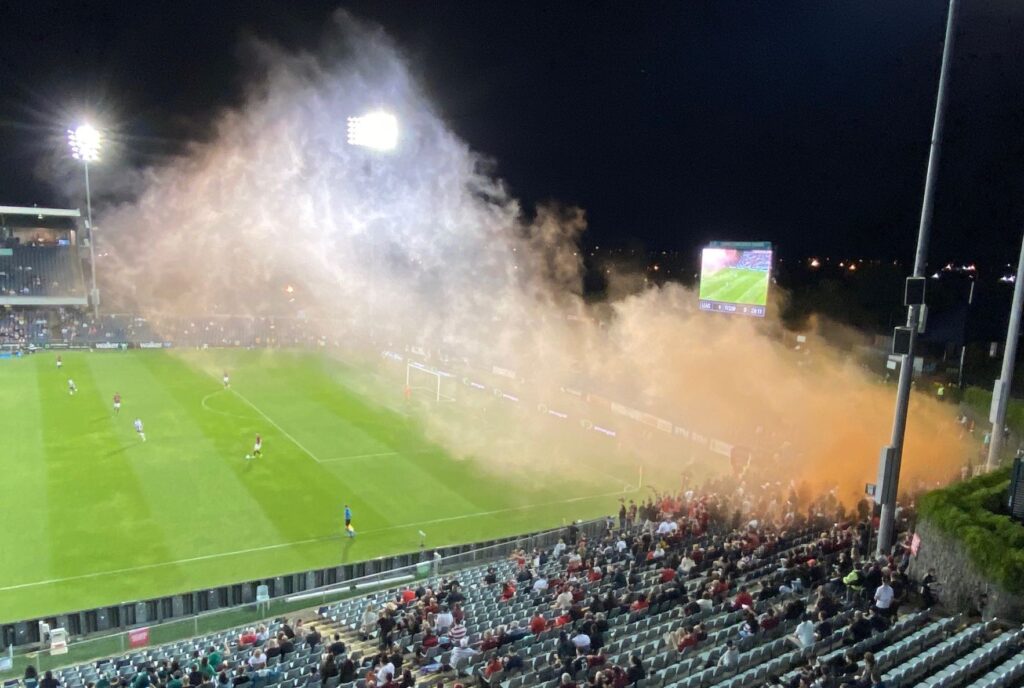 Macarthur FC Bulls are back with a bang.
They didn't just dispose Western Sydney Wanderers 3-1 on Saturday night at Campbelltown Stadium, they did it in style.
There was energy and aggression that we haven't seen from the Bulls for several weeks now.
It was quite a remarkable turnaround from a team that had just been smashed in Melbourne in back to back matches against Victory and City.
But the lethargy was gone on a beautiful night in Campbelltown and before a vocal crowd.
It has to be said that the Wanderers contingent was much larger than those wearing Bulls shirts.
It was particularly the case with the active supporter groups stationed at opposite ends of the stadium.
Who knows, maybe the Bulls were fired up after the red and black block let off a flare halfway through the first half, with the smoke billowing across the face of the goal in the northern end.
Whatever it was, this was without a doubt the best performance of the Bulls at Campbelltown since they joined the A-League in season 2020-21.
Indeed it was so good it deserved a much larger audience. No doubt that too will come, in time.
The match also saw captain Ulises Davila perhaps play his best game for his new club.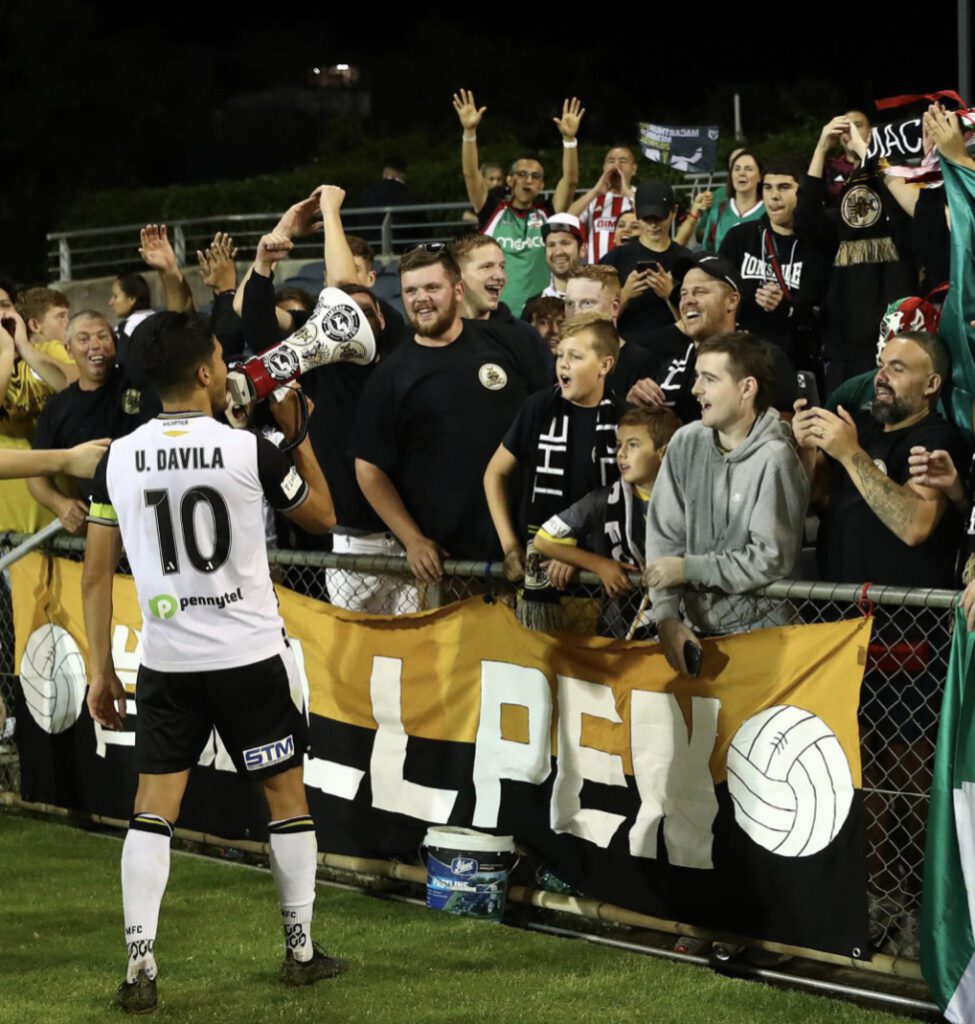 Davila, pictured celebrating with fans after the game, scored to give the Bulls a 2-0 with 18 minutes left on the clock, and then got a second when his penalty shot in injury time was too good for the Wanderers goalie.
Craig Noone opened the scoring nine minutes into the first half with a brilliant goal and it stayed 1-0 until halftime.
The win has Macarthur FC fourth on the ladder with 25 points from 16 games, two fewer than Melbourne City, who are leading the competition with 33 points.
This Saturday the Bulls are heading north to Gosford to face Central Coast Mariners who are in eighth spot on the ladder, just outside the top six.
Kick off is 5.05pm.