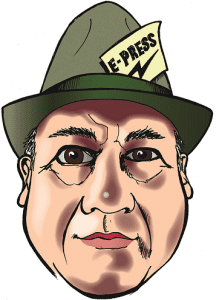 Are you ready for the party season?
No, not the festive season, the party season.
That strange time of the year when you have more work than ever, especially if you are running your own business, and when you receive 10 times the invitations to parties you usually do.
It's almost like a weird twilight zone time of lots of work and party from around late November to just a few days away from Christmas Day.
And naturally even hard working business people get in on the act, with most local chambers of commerce replacing their monthly meetings in December with Christmas parties.
And why not.
Narellan chamber for instance is heading off to Gledswood Homestead on Wednesday, November 10, for its finale, with the Peter Salisbury band being the highlight instead of a speech by a local politician.
Local singer Jemma Beech will entertain the hard working Campbelltown chamber members next Wednesday night, December 3, at Eschol Park House. But those who attend will also be able to choose how to be pampered: Reiki, card reading and a massage will be on offer and you choose one.
Also on the same night will be the Camden chamber's Christmas dinner and they've got lawn bowls and bingo on offer as their version of a bit of rest and relaxation. Members attending will be entertained by 19 year old singer Missy Lancaster, who hails from Picton.
I reckon this is the right way to end another year of working hard for rewards that can vary from poor to excellent depending on your individual circumstances.
But it's good to let your hair down once a year, go off to your family for Christmas, have a small break and return sometime in January refreshed and ready to face another 12 months of hard yakka.
I congratulate all the chambers for making sure their members can finish the year with a bit of fun.
The test of course will be to get through the entire month of parties in one piece and your liver intact, not to mention the wallet [considering how many taxis will be required].
Not that I'm complaining, far from it. Personally, I love this time of the year, and I particularly love Christmas, a great time for families.
***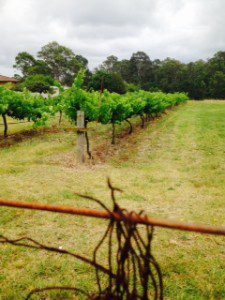 And finally, may I introduce a new feature of the Kontos Report: A Moment in Macarthur/Liverpool (which area will get a run will depend on the location of the photo). This will be a photo that tells us something about where we live, and about some of the things we do around here.
Both Liverpool and Macarthur have bush backyards, if I can put it this way, so some of the ancient farming activities continue to exist a stone's throw away from creeping suburbia. So as I travel across from one end of the south west to the other I will be keeping an eye out for something a little out of the ordinary to present to the readers of the South West Voice every week.
We kick off One Moment in Macarthur with this vineyard scene which could be in the Hunter Valley or the Barossa, but it's in fact on a rural property along Hansens Road, Minto Heights. There's something soothing about rows of vines; I wish there was more of it around.