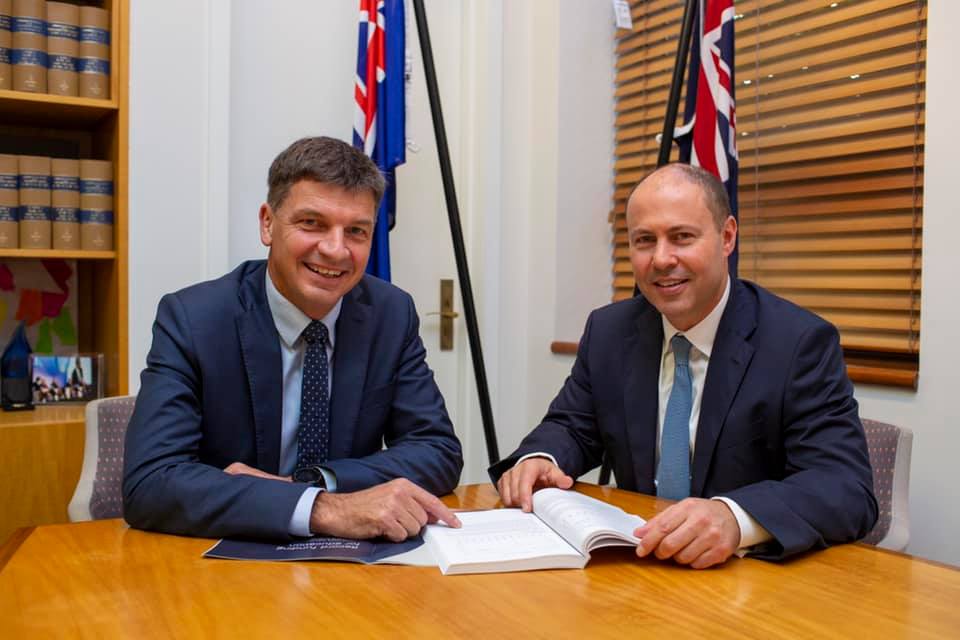 The region has done well out of the 2021–22 Federal Budget says Angus Taylor, whose seat of Hume includes parts of the Macarthur and the Wollondilly areas.
However, Labor's Dr Mike Freelander, the member for Macarthur, says the budget is a missed opportunity to fund vital infrastructure in the region.
The need for the rail line in South Western Sydney to extend beyond the aerotropolis and into the growing communities of Macarthur was becoming more urgent and it was unfathomable that the Coalition continued to refuse to connect the Macarthur community to the new airport, Dr Freelander said.
"The establishment of the South West Rail Link is a necessary step to create jobs in Macarthur, and support struggling local families and businesses in the process," he said.
Angus Taylor, who is pictured above with the federal treasurer Josh Frydenberg, says Wollondilly Council and Camden Council will each receive $1.74 million under phase 3 of the Local Roads and Community Infrastructure Program.
"This budget injection for local councils means even more funding for upgrades to local roads, bike paths, community halls, playgrounds, parks and sports facilities, as well as improved accessibility to public facilities," Mr Taylor said.
"Not only will this funding support jobs, construction businesses and economic growth across this region, it will also improve road safety and bolster the resilience of our local road networks, helping locals get home sooner and safer.
Mr Taylor says the region will also benefit from the Federal Government's $16.4 million Peri-Urban Mobile Program unveiled in the 2020-21 Budget.
Under the program bushfire-prone communities on the outskirts of Sydney such as Macarthur will get improved mobile connectivity.
The government will provide grant funding to mobile network operators and infrastructure providers to deploy new mobile phone infrastructure to improve mobile reception and coverage.
"This is a pilot program for up to 60 new mobile solutions in priority areas, and there are several locations within Wollondilly and Wingecarribee that I will be identifying that may benefit from improved coverage," Mr Taylor said.
"Following the establishment of the official guidelines, I will be seeking community feedback in these areas to identify priority locations."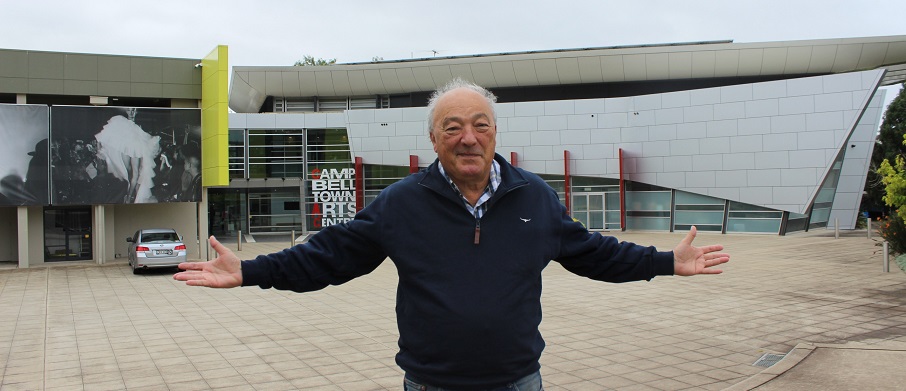 Dr Freelander, pictured above outside the Campbelltown arts centre, said the Morrison Government had the opportunity in presenting this Budget to provide "our community with the support it so desperately needs, but once again, Macarthur has been left behind''. "When it comes to providing our region with desperately needed funding for infrastructure, transport, and the future of our communities, the Coalition continues to remain completely absent."