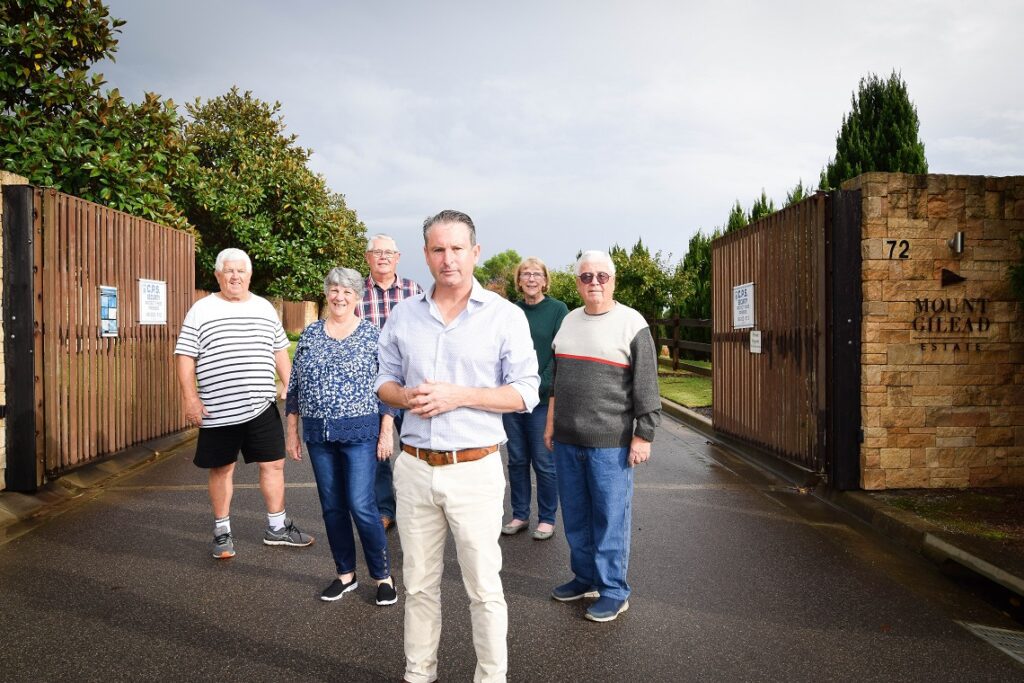 The closest bus stop to Mount Gilead Estate and the Estia Health Kilbride aged care facility is several hundred metres away at the intersection of Glendower Street and Copperfield Drive, Rosemeadow.
That's a trek too far for many of the elderly residents who live in the over 55s estate and the aged care facility.
What's would make life a lot easier is a bus stop that's a lot closer to where most of them live, but so far efforts to get one have hit a brick wall.
Campbelltown MP Greg Warren this week has again called on the transport minister Andrew Constance do the right thing and install a more accessible bus stop in Gilead.
Mr Warren, pictured above with Gilead residents, wrote to Minister Constance in 2019 requesting a bus stop be established near the entry of the estate and aged care facility.
However, that request was denied.
The Labor MP again wrote to Mr Constance in April this year, demanding the minister reconsider his decision, but again those calls fell on deaf ears.
"The thousands of residents in Mount Gilead Estate and Kilbride aged care facility aren't asking for a lot," Mr Warren said.
"They are simply asking for a bus stop to be created closer to their homes so they can actually access public transport.
"It is a fair and reasonable request.
"Minister Constance hasn't even tried to come up with a workable solution – instead he has simply dug his heels in and refused to budge.
"The minister should walk a mile – or at least several hundred metres – in the shoes of Mount Gilead Estate residents, from their homes to the closest bus stop, so he can experience what those elderly residents have to.
"The minister must reverse his decision and provide a closer and more accessible bus stop for those elderly residents."