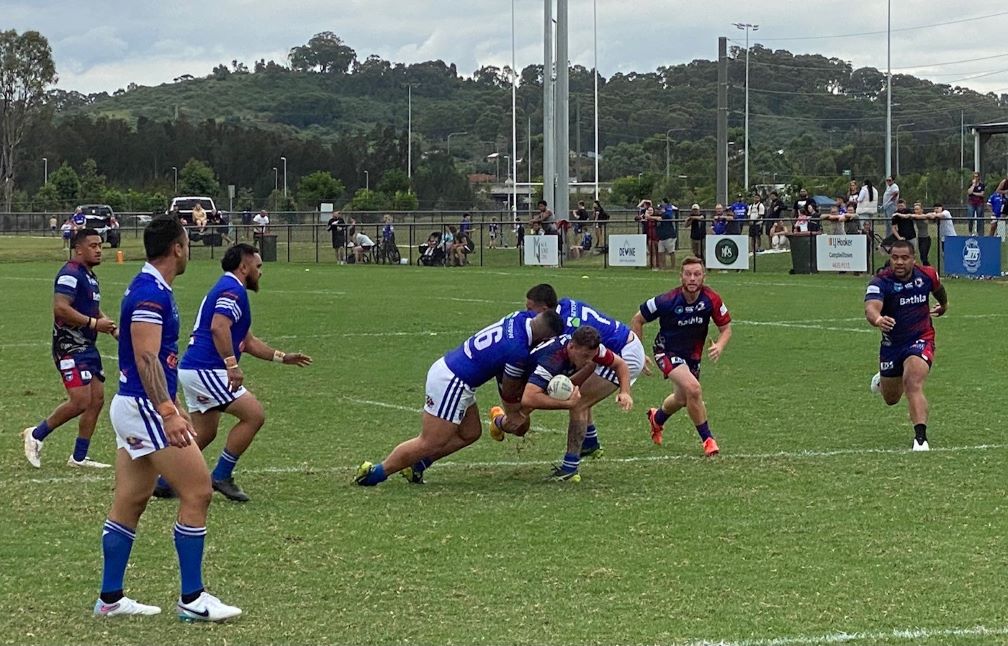 Narellan Jets almost scored the first try of the match against Campbelltown Collegians yesterday.
The home side made a break, but dropped the ball in the tackle. Collies centre Leon Longbottom swooped on the ball and ran almost 75 metres to score the opening try.
The Collies scored again soon after to grab a 10-0 lead, but the match was still very much a contest at that stage.
Indeed the Jets almost scored again, but it was a case of so close, yet so far for the home side, who were running into a stiff breeze blowing in from the Cobbitty end of Narellan Sports Ground.
Two more tries saw the teams trundle off at half time with the visitors leading 22-0 in the opening round match of the Macarthur Conference premiership.
The Jets came out for the second stanza looking determined to take advantage of the breeze behind them. But they conceded the first try, which gave the visitors a 26-0 lead.
Then, without warning, the Jets put on a play which rewarded them with a four pointer scored by Levi Dodd. He converted his own try to make the score 26-6, and give the Jets some hope the afternoon wasn't quite over just yet in their season opener.
But Collegians hit right back with a converted try that exposed the fatigue of the Jets.
At this semi professional level fitness can be an issue when a team defends for a long period of time, just as Narellan did in the first 40 minutes.
There's no doubt they lost the game in the first half, when they also failed to capitalise on several try scoring opportunities.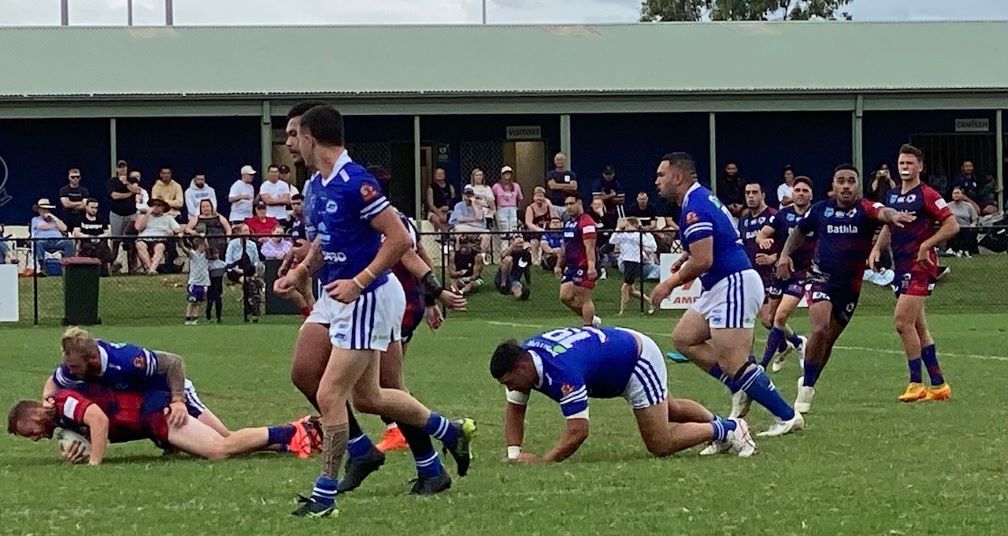 It didn't help that Nautu'a Masima, the halfback for the Campbelltown side, has wicked footwork and a fair bit of speed in his arsenal.
Masima, pictured above organising his troops, ran rings around the Narellan defensive line, especially the big, tiring forwards in the second 40 minutes.
The Collies number seven bagged 14 points for the match, from one try and five conversions.
Martin Kalamelu Su'a was another standout, bagging a hat-trick of tries, with two to Norwin Latu.
It has to be said that the final score, 46-6 to Collies, does not reflect the effort of the Narellan Jets players, just poor execution at times and the big one: fatigue in the second half.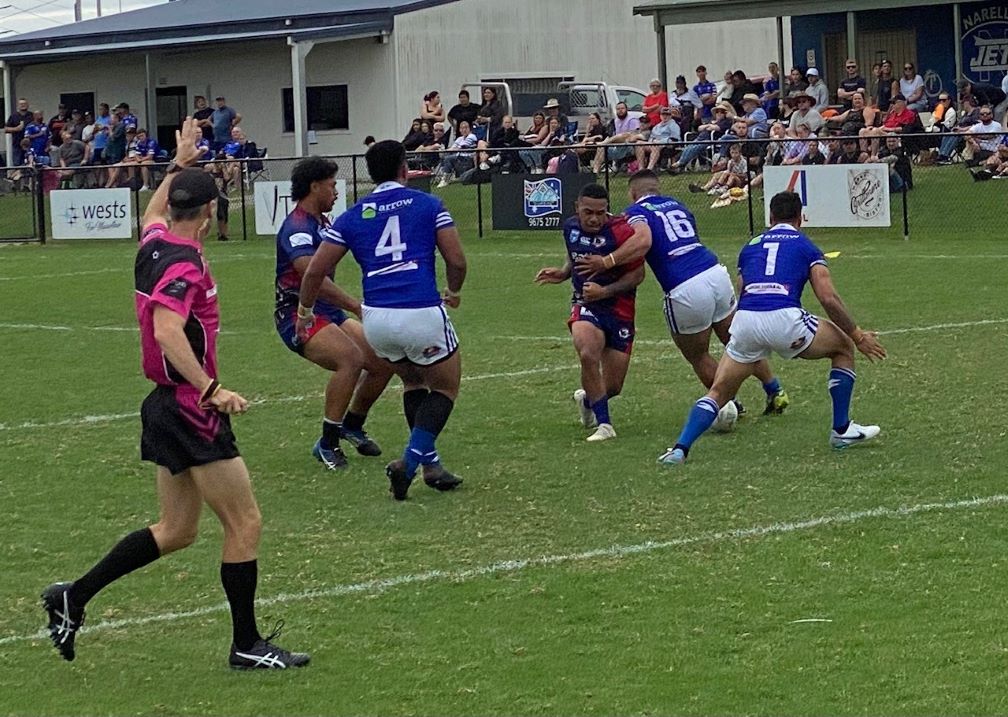 RESULTS – ROUND ONE:
Oakdale Workers 40 def East Campbelltown Eagles 16
Camden Rams 12 The Oaks Tigers 12
Mittagong Lions 74 def South West Goannas 8
Narellan Jets 6 Campbelltown Collegians 46
Picton Magpies 20 Campbelltown City Kangaroos 28
NEXT WEEK – ROUND TWO, 6pm Saturday, April 1:
The Oaks Tigers v Picton Magpies @ Dudley Chesham Sports Ground
3pm Sunday, April 2:
Campbelltown Collegians v Oakdale Workers @ Bradbury Oval
South West Goannas v Camden Rams @ Kirkham Park
Thirlmere Roosters v Narellan Jets @ Thirlmere Sports Ground
East Campbelltown Eagles v Campbelltown City Kangaroos @ Waminda Oval
Bye: Mittagong Lions