It's now official that love them or hate them we're going to have to wait a year to elect new councils. In a raft of announcements affecting local government in NSW, the main one is that the next council elections will be held on September 4, 2021.
However, those elected will get a shorter term than usual, three years instead of four.
That's because the subsequent elections will still proceed in September 2024.
In another decision, mayoral elections must be held for mayors who were elected
two years ago in September 2018.
And if a councillor resigns between now and September 2021 there will be no need to hold an expensive byelection to fill the vacancy.
Speaking of expensive, the Local Government Remuneration Tribunal says there will be no increase in mayoral and councillor fees for the 2020/21 financial year.
xxxxx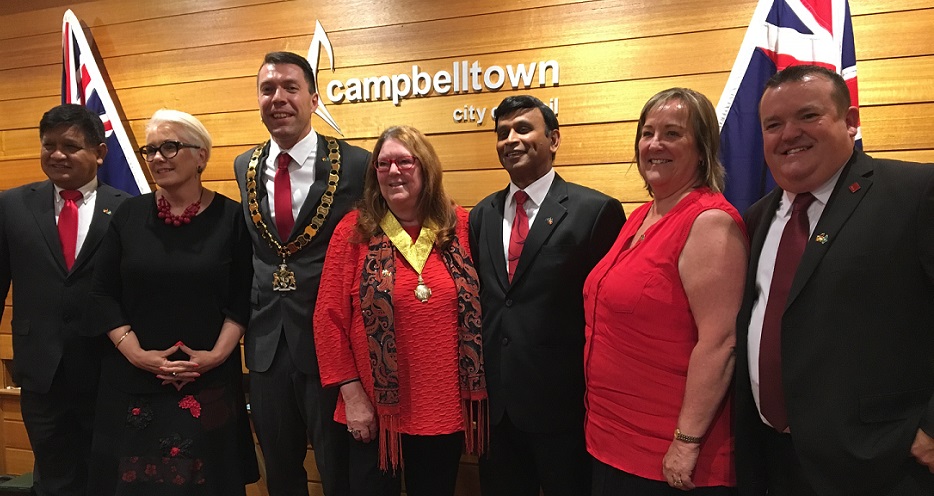 As a result of the Covid-19 induced changes, the current mayor of Campbelltown, George Brticevic, looks set for a fifth consecutive year in the big chair, which is one of the longest stretches for decades.
He will face an election of sorts this September, when his two year term expires.
But with his Labor team enjoying a solid majority on the current council, he will get the nod again.
There's even talk nobody among the independent and Liberal Party councillor ranks will even stand against him to make it a contest.
But Cr Brticevic won't be celebrating any kind of record run in the high office of mayor of Campbelltown.
That belongs to Clive Tregear, who was mayor of Campbelltown for seven straight one year terms, from 1964-65 to 1971-72.
Cr Brticevic could break the record if Labor win a majority at the 2021 elections – and he still has majority support inside the party.
But it is increasingly unlikely that Labor will win more than five or seats on the next term of council and that would be it as far as record breaking goes.
xxxxx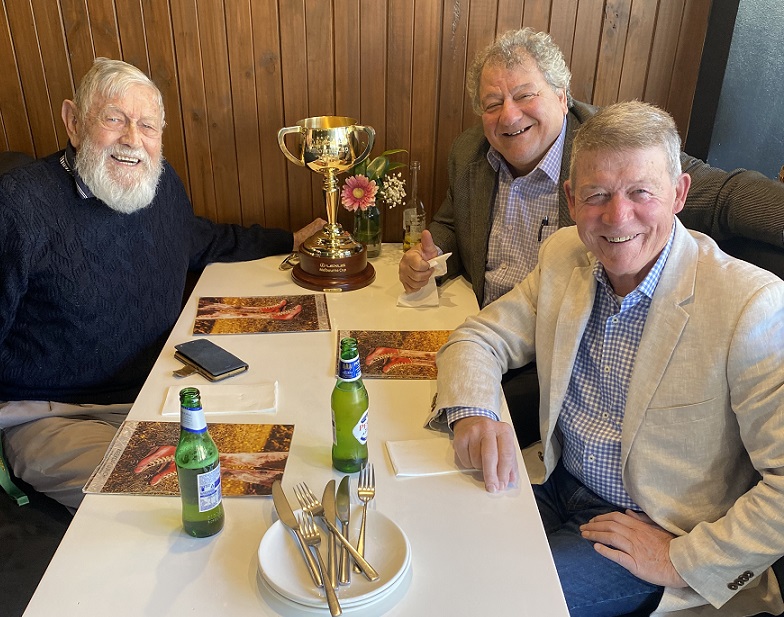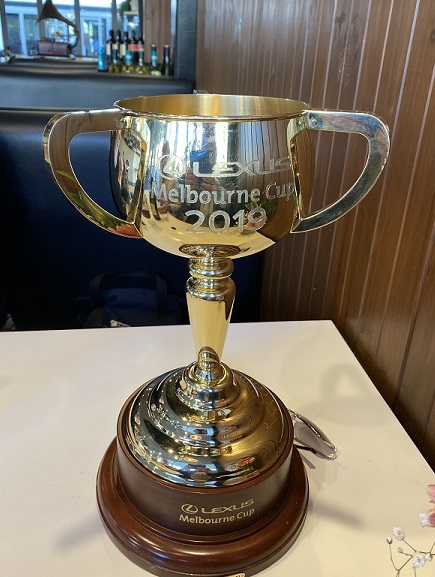 Melbourne Cup winner and Camden identity Geoff Corrigan, pictured at right, very kindly brought the expensive trophy to lunch last week.
An annual event to celebrate the birthday of retired Campbelltown resident Geoff Berry, pictured left, this year it was held at the Italian Grill restaurant in Park Central.
Yours truly, back right, has to confess that we were a little disappointed with the size, as we expected it to be much bigger.
But it still felt a little surreal to be sitting within touching distance of the famous mug, won by Corrigan's horse, Vow and Declare, on the first Tuesday of November 2019.
xxxxx
The enigma code breakers in England helped the Allies win World War II.
One of them, who has passed away now, lived in Mt Annan and was a regular reader of the South West Voice newsletter.
This enigma man apparently recorded his experiences during the war so they can be added to the family tree they are putting together.
We are being put in contact with the family and look forward to bringing more of this fascinating story to light.
xxxxx
There's one extra happy local family in Macarthur because they have finally received their deposit on a home that was never built.
The family contacted the Voice earlier this year and we were just days from publication when they contacted us to say there was no need as they had got their money back from the builder involved.
As for us, no story to tell, but we're happy to have helped.
xxxxx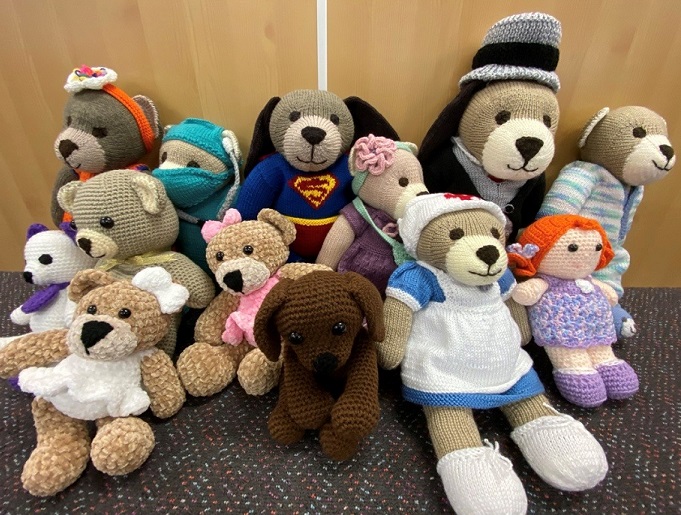 Talking of helping, Kids of Macarthur foundation is grateful to Gail Kelly, a local hobbyist who has created some of the most amazing knitted toys to hand out to children in hospital,pictured.
It means that with Christmas in July fast approaching, the foundation is in possession of one soft knitted toy for every child in hospital on that day.
Ms Kelly has even gone to the effort of creating micro teddies for our newborns in Special Care Nursery.
Nice work all round.