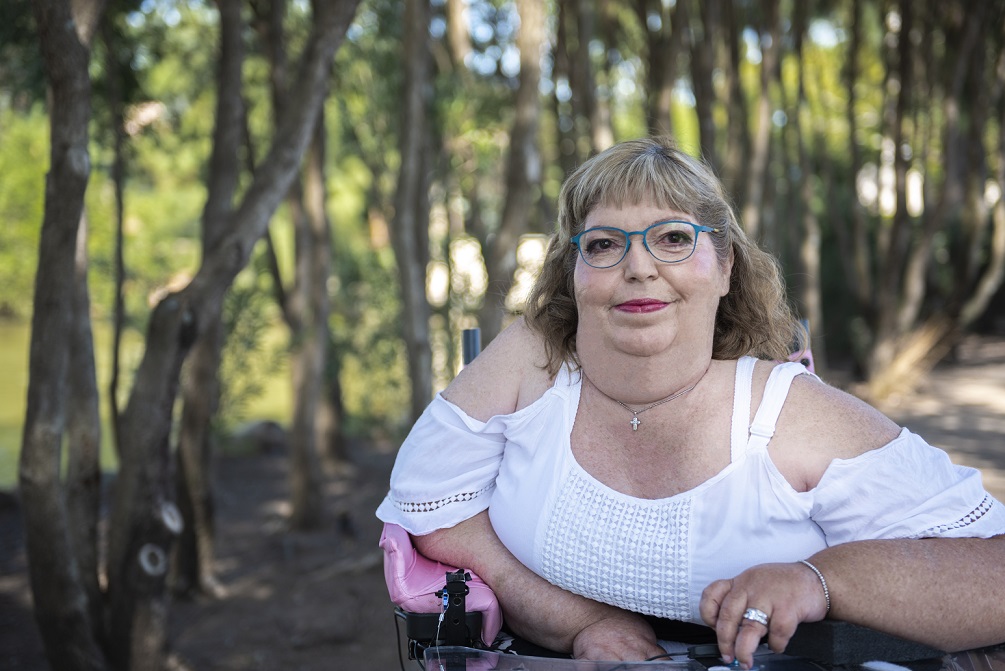 If Liverpool Council candidate Ellie Robertson is elected, those who vote for her will know exactly what they're getting.
And that is someone with an action plan to make life a little better for people with disabilities, a push for a new animal shelter and a better balance between development and the environment.
Ms Robertson, who will be running as an independent candidate in South Ward, offers and agenda that can only be described as crystal clear.
The Holsworthy resident is already active in her three areas of policy interest, serving on various boards and committees, but wants to get elected so she can turn agendas into action.
"I have always been interested in politics and I know that if you want to achieve change it can only happen if you get involved,'' Ms Robertson tells the South West Voice in an interview.
She says that when it comes to accessibility for people with disability, there are several areas for improvement in Liverpool.
"There is actually a disability action plan, but what we need is to implement the action,'' she says.
"There are for example little shops that are currently inaccessible for people in wheelchairs, so the council need to encourage owners, assist them, do whatever is required, to help make their premises more accessible.
"Access to roads, footpaths, toilets, they all present mobility issues to people with disabilities and we need to start fixing these things now,'' Ms Robertson said.
The council elections, scheduled to be held on Saturday, September 4, were postponed for a year because of the pandemic.
"It has given me more time to prepare,'' she says.
Ms Robertson ran for council five years ago in 2016, but did not get elected.
"I was new at the game, but it was a good experience -hopefully this will be the time,'' she says.
If indeed she is elected, Ms Robertson promises to fight for a new animal shelter for Liverpool.
"The current shelter is very old, it's been around for yonks,'' she says.
"We have a very poor record in adoption rates in Liverpool and we need to better there also.''
And when it comes to development across Liverpool, it's not a pretty picture.
"We have lost a lot of trees, bushland, because of overdevelopment,'' she says.
"It's true that council has lost some of its powers in recent years, so we need to lobby the State Government for stronger development approvals.
"We need a better balance between development and the community's long term benefit.''
Ms Robertson, who has Spinal Muscular Atrophy and gets about in a motorised wheelchair, is offering herself for election because she wants to make Liverpool a better place for all.
"If elected I will be working for a healthy, greener, more liveable, sustainable community, caring for our animals, fighting for equality and accessibility for people with disabilities and Indigenous Australians,'' she says.