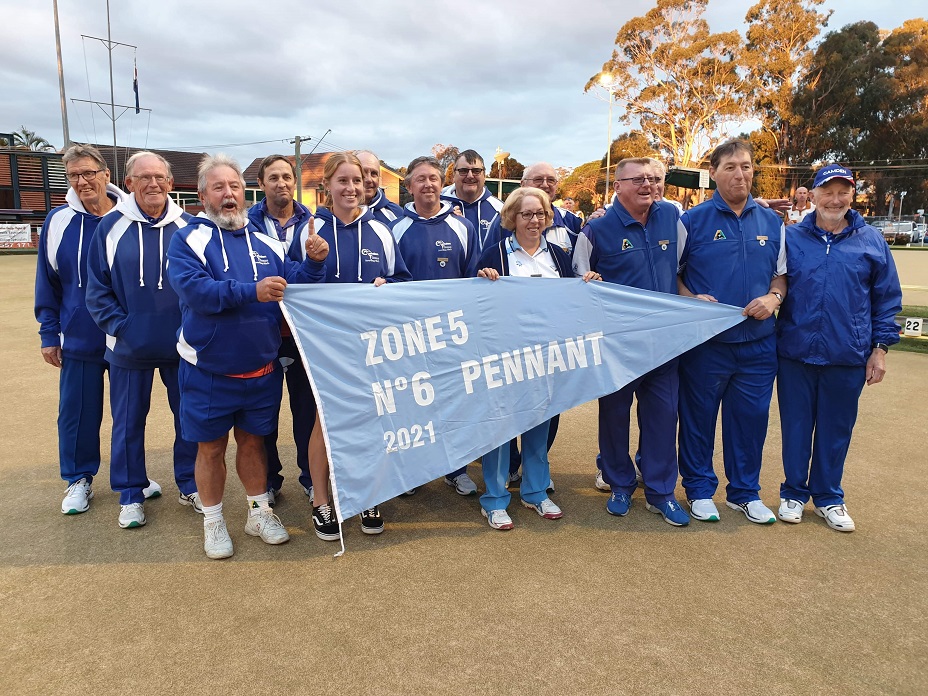 After defeating Pitt Town in the annual zone final to win the flag on the weekend, Camden men's bowling club grade six team have now set their sights on a bigger prize.
Plans are being made for the team to travel to Maitland where zone winners will play each other in the 2021 NSW pennants finals.
Camden had to fight hard to win the zone final, with the climax of the 10 week campaign hosted at Campbelltown Bowling Club.
On Saturday, Pitt Town and Hazelbrook fought it out for the right to play Camden that afternoon.
Pitt Town took the chocolates in that contest, leaving Hazelbrook to face Camden in increasingly deteriorating weather.
Coming from the Blue Mountains and with their emblem a snarling Jack Frost, the visitors were in their element as the clouds gathered and the wind grew bitter.
Indeed Camden players needed all their experience to take the match, eventually winning all three rinks to make the final scheduled for 24 hours later.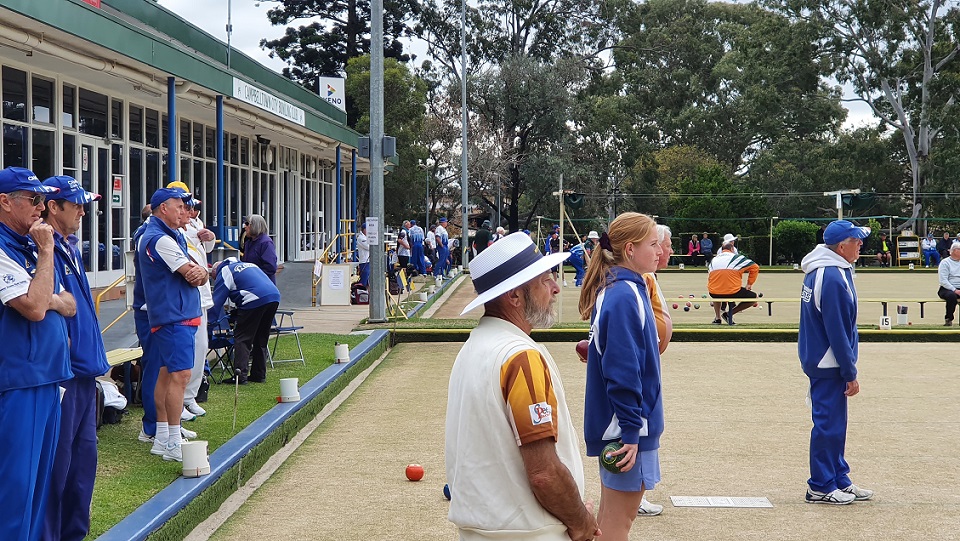 On Sunday afternoon the weather cleared and Camden were confident after their win the previous day.
Pitt Town however had other ideas and raced away to an early lead on two rinks.
Slowly the Camden team pegged them back and at the end of the day they lost one rink by one shot, drew the second and had a good win on the third to give them overall victory.
As well as the victory in grade six, Camden had two out of five teams play off in the 2021 zone 5 pennant finals.
Their grade three and seven teams had finished second in their respective competitions, while five and six teams ended the season as ladder leaders.
Grade five had to play off in a winner take all match against the powerful Lawson side.
Camden played excellent bowls on the Saturday afternoon final but eventually went down by three heartbreaking shots.
However the victory in grade six meant everyone from Camden could join in the celebrations.