Opal card tap-on figures obtained by NSW upper house One Nation MP Mark Latham have confirmed the massive gap between commuters and car parking spaces at Leppington and Edmondson Park.
There were a total of 3,800 tap-ons from commuters but only 1,250 car parking spaces at the two stations.
Mr Latham says he asked the NSW transport minister to provide statistics on the number of Opal card tap-ons in the morning peak between 5am and 9am at Leppington and Edmondson Park stations and then to compare that with the number of car parking spaces that have been provided.
Last month, Monday to Friday, on average there were over 2,000 people tapping on at Leppington train station for their morning commute. There are 850 car spaces at the station.
"There are people parking up side streets, down in front of old farms and in very dark spots that make it dangerous for women walking back to their car in the evening. It is hopelessly inadequate,'' says Mr Latham.
"At Edmondson Park it is even worse. There were 1,800 tapping on for an average working day last month with only 400 car parking spaces.
"People are up on the footpath like sardines and attracting parking tickets. It is chaos.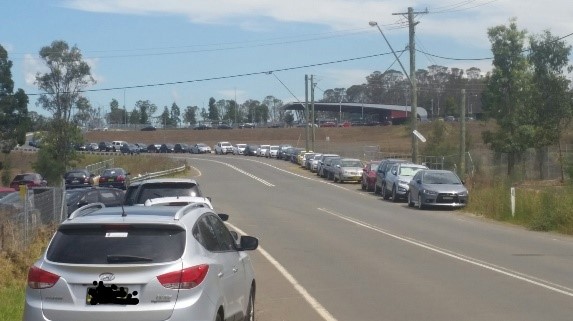 "These are areas where the government knew there would be rapid population growth,'' he said.
"These are train stations and parking areas opened in the 2015 State election campaign and the Government knew these areas would be subject to vast population growth.''
Mr Latham says the worst is yet to come.
"The parking at the moment is hopelessly inadequate, but in a couple of years demand will double because of the population growth.
"The population in the corridor from Austral to Badgerys Creek and down to Oran Park and Harrington Grove is expected by this government to be 1.3 million people.
"That is west of the M7 and south of Elizabeth Drive with two train stations and 1,200 parking spots for commuters.
"There are 1.3 million people on the planning books, but only 1,200 commuter car parking spaces.
"Do not give us baloney about record infrastructure spends.
"In the practical life of people trying to get to work and trying to get around in the morning, the situation is chaotic and dangerous.''
Mr Latham said the government has to do two things: Fulfil that promise to reduce the overseas migration intake into NSW to take the congestion pressure off outer western Sydney in particular; and start to allocate these funds where the burning need is evident – that is, Leppington and Edmondson Park stations.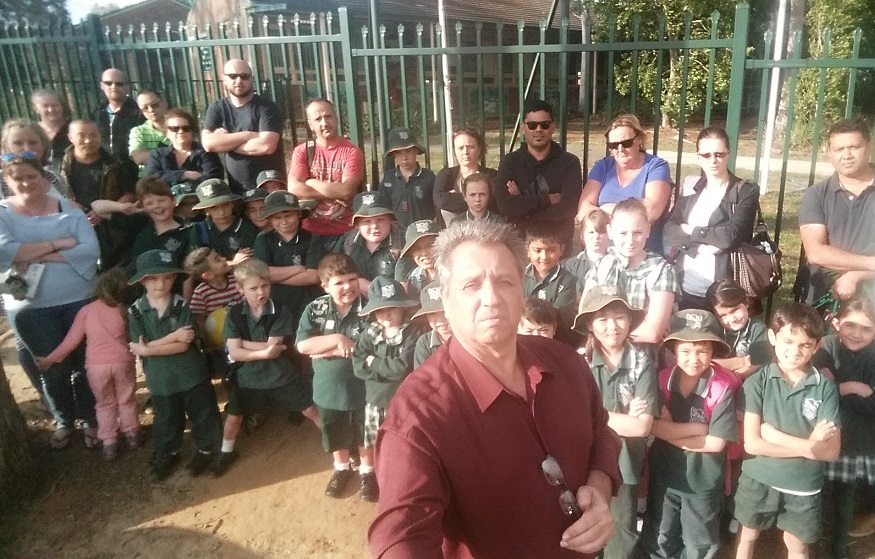 Michael Andjekovic, the community campaigner for more parking at the two stations, will present his petition to Mr Latham in parliament house on October 15.
Mr Andjekovic, pictured above, is urging local residents to maintain the rage and pressure the state government to make good its election promise of more carparking at the two stations.
"We the residents and commuters of South Western Sydney are not second class citizens and deserve better treatment than this,'' he says
"Premier Berejiklian made the election promises to build a multi level car park at Edmondson Park and to provide more parking at Leppington so it's not too much to ask that the election promises be fulfilled.
"Please keep sharing the petition, the updates and also my posts.''
To do so visit www.facebook.com/Michael.Independent