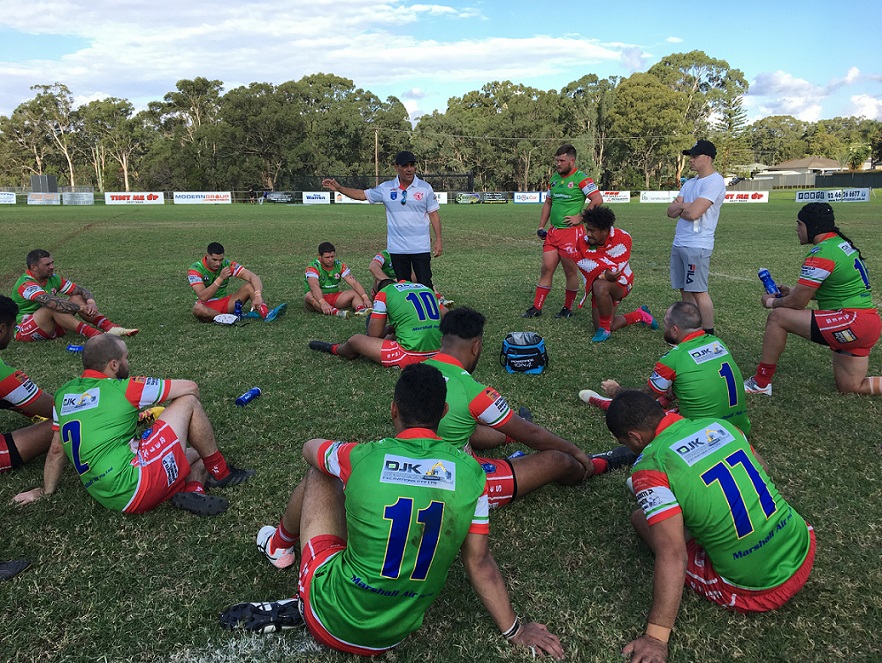 Even a half time roasting by coach Richard Barnes couldn't fire up the East Campbelltown Eagles on Sunday.
The Eagles went down 36-20 against fifth placed Ryde Eastwood, who led 24-10 at the break of the round 17 clash at Waminda Oval.
"We were just out enthused,'' Barnes said after the match.
"Our attitude was poor and they made us pay for it.
"We need to turn up in every game in this comp and if you don't you will be on the wrong end of the scoreline.
"Thankfully, I feel we were the stronger side in the second half," Barnes said.
The Eagles scored the first try of the match to set up a 6-0 lead, but it was mostly downhill from then on.
Ryde Eastwood responded by stepping up the pace to score three quick tries and a 14-6 lead.
Campbelltown's Craig Moustakas crossed to narrow the margin to 14-10 but the signs were ominous for the reigning premiers.
In the last five minutes of the first half poor execution cost the Eagles a try while Ryde didn't waste their opportunity, to stretch the lead to 20-10.
Sensing the home side's defence had switched off, the visitors went for the throat, scoring on the stroke of half time to go to the sheds with an imposing 24-10 scoreline in their favour.
The Eagles seemed to have come alive after the coach's pep talk but it was the visitors who scored first in the second half off the back of broken play.
Local fans hopes lifted when tries to Campbelltown's Alex Potifara and Aaron Teariki gave the Eagles a sniff of pulling the game out of the fire.
But it was not to be and a final try to Ryde Eastwood in the dying minutes sealed the game at 36-20.
The Eagles man of the match went to Guy Thompson and players' player to Alex Potifara.
The Eagles take on Wentworthville this Sunday at 1pm at Ringrose Park.