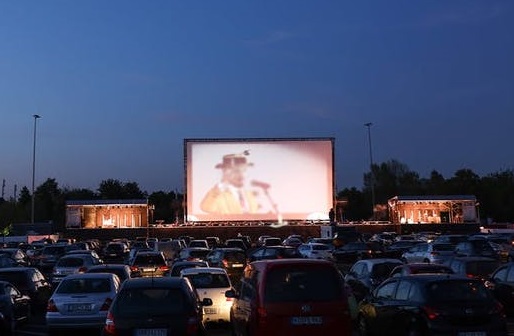 A drive-in cinema could still be on the cards, even though just one application was received when Campbelltown Council advertised for expressions of interest in September.
Time could be the enemy though, both because of the snail like progress of the process and with a vaccine for Covid-19 now not far away.
The original idea, by Councillor Rey Manoto, one of the genuinely good guys of Campbelltown Council, was to have a drive-in going during the worst of the pandemic when commercial indoor cinemas were either closed or their capacity severely restricted.
But speed is not the first thing that comes to mind when you think of bureaucracy, whatever level of government you like.
So here we are almost at the end of the year and a vaccine coming soon and the Campbelltown Council public servants are still talking about "working with the applicant to explore the opportunity to operate the drive-in cinema in Campbelltown. Due to current Covid-19 restrictions, in order to host an event on public land, an exemption must be received by NSW Health, which is currently being sourced.''
They're not just asking for an exemption, they're "sourcing'' one from NSW Health.
The report to council last week heroically finished with: "It is hoped the event will be delivered in 2020.''
xxxxx
Something that will be on is The Artist Exchange – Annual Makers Market at Campbelltown Arts Centre on Saturday, November 28, 4pm-7pm.
The market will be showcasing works by Western Sydney and the Macarthur region's artists and makers, from artwork, ceramics, jewellery, textiles to woven pieces.
If you're looking for something different as a Christmas gift, this could be for you.
There are also food stalls and workshops as part of the day.
xxxxx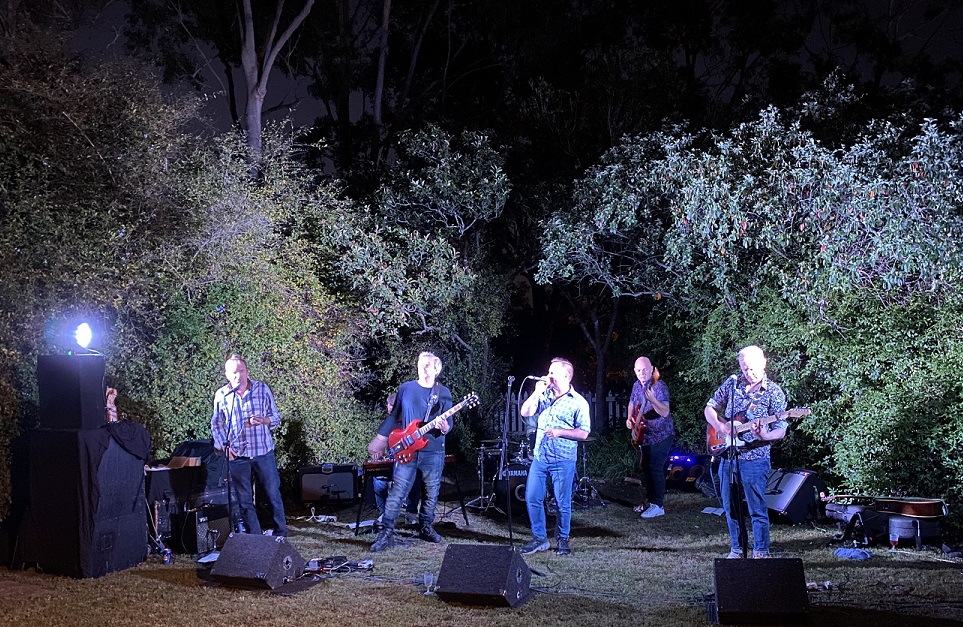 Congratulations to Patrick Duffy who is celebrating 25 years as a legal eagle.
Young Patrick, who is a personal friend and business associate (full disclosure out of the way) is a Campbelltown boy through and through and celebrated the milestone with a lovely party at his home on Saturday night, with a great band and all, pictured.
Guests included local Labor luminaries Greg Warren MP and popular councillor Darcy Lound, plus business development consultant Michael Brown and others.
We stayed for a little while, but we did hear there were a lot of sore heads the next day, which means the celebration was a success.
The official presentation of the framed certificate will take place next Tuesday evening, during the AGM of the Macarthur Law Society.
xxxxx
The current restrictions could mean major problems for our newest national footy team, the Macarthur FC Bulls, who will play all their home games at Campbelltown Sports Stadium in their debut A-League season.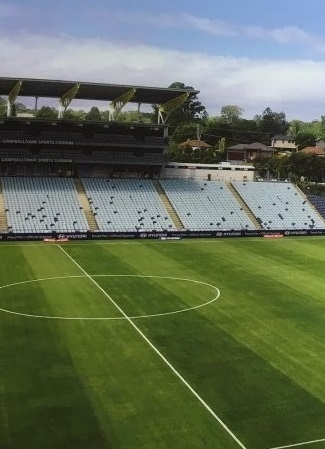 Campbelltown Council says the Covid-safe capacity of the venue is currently around 3,600 patrons, which may be sufficient when the Bulls host out of town teams such as Perth Glory or Wellington Phoenix.
But when the two local derbies against Wanderers and Sydney FC are played, 3,600 just won't cut it.
Indeed 13,600 won't cut it; only full capacity will do that.
But unless the NSW Government follows the Queensland example where full capacity of more than 52,000 was allowed at Suncorp Stadium for State of Origin III last night, the Bulls will have to do with less.
Campbelltown Council are currently working with the NSW Department of Health to get an exemption to the current health orders which only allows a 25 percent capacity.
The A-League season will kick off on December 27, so time is of the essence.
Talk has it that when the draw is released for the 2020-21 A-League season, the Bulls will be set to play their first home in January.
It's believed their first ever match will be in Gosford against Central Coast Mariners in round one.
xxxxx
More than 29 current staff have worked at Campbelltown Council for 10 years or more.
They were among those receiving staff long service awards recently.
According to council, of the 70 people who qualified for awards, 19 have worked there for 15 years; 15 have been there for 20 years and seven have reached the 30 year milestone.
There was no awards ceremony, for obvious reasons.
Instead a gift was hand delivered to each recipient.
Also sent along with the gift was a pre-recorded message of the mayor of Campbelltown, Cr George Brticevic and the general manager, Lindy Deitz, acknowledging their hard work and dedication.
xxxxx
Proactive community group Youth Solutions has won a Zest award for their ARTucation project.
ARTucation was named outstanding project working with Aboriginal communities in Western Sydney.
The project combining creative arts and Traditional Indigenous Games with drug and alcohol education and harm prevention messages.
Well done to all involved.
xxxxx
Before Covid-19 struck, the South West Voice was last man standing in covering council meetings at Campbelltown.
The big print guys, for reasons best known to themselves, stopped sending reporters to meetings in the last few months of 2019.
But I have to report that as lonely as that was, being the lone reporter on a three seat media table, it did not match the loneliness I felt watching last week's live streamed council meeting, pictured below, and seeing that I was the only person in the whole Campbelltown who had tuned in.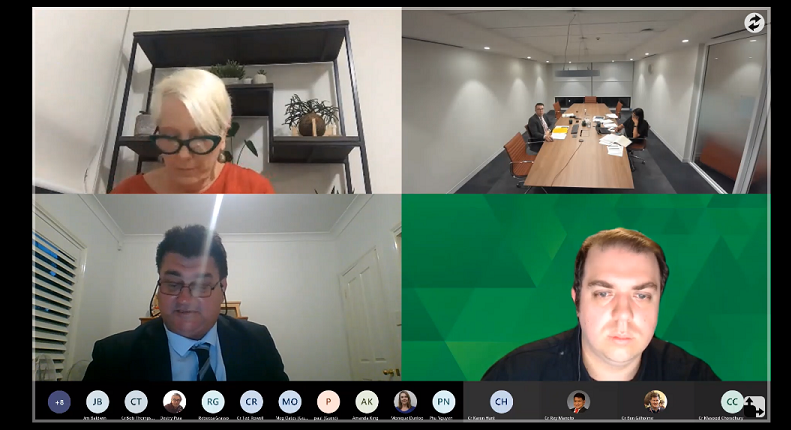 Until a second viewer came in about half an hour in, but that was about as big as the viewer rush got.
There was a time when the council meetings on a Tuesday night were the best show in town.
Not no more, it seems.