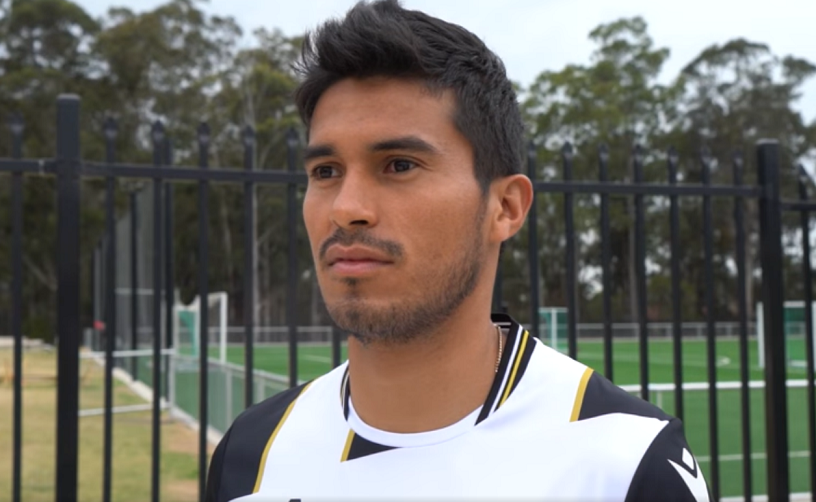 Ulises Dávila will give the captain's armband its first run when Macarthur FC take on Newcastle Olympic FC in the FFA Cup round of 32 this Saturday evening.
Davila was anointed Bulls skipper when goalkeeper Adam Federici, who had been slated to take over from Mark Milligan, was forced to retire through injury.
But Bulls fans don't need to worry; Davila, one of eight new recruits to the club, has promised to give it his all while wearing the armband.
Davila, pictured above, says he's not much of a talker, but it won't hold him back in terms of leading the way for the team.
"I'm not a person who likes to talk a lot, but I will give my body and soul to ensure I'm a good leader through hard work and being a role model, especially to the younger players,'' he said when he learned of his appointment.
Macarthur FC head coach, Ante Milicic, is tipping the 2020-21 Johnny Warren Medal winner to do a great job for the club.
"I have no doubt he will be a brilliant captain,'' Milicic said.
"Since joining the club, it was clear to me, and the football staff, that Ulises is a natural leader and someone who has all the attributes that represent our club.
"Ulises not only has the experience behind him but also the dedication and work ethic to be a great leader and an example of what the club is all about.''
And while Davila's first outing as Bulls captain will be away in Newcastle this Saturday, he won't have to wait long to lead the team out on the field at Campbelltown Stadium.
Just eight days later, on Sunday, November 21, Bulls fans will be able to give their new captain and team a big home-crowd welcome at Campbelltown Stadium.
The A-League season opener will see Macarthur FC host Wellington Phoenix, with a scheduled 6.15pm kick off.