For three years Liberal Party councillor George Greiss has had to endure empty seats around him in the Campbelltown council chamber. But it looks like he won't be a solitary man for much longer. It's all come out of the blue because nobody expected his colleague Ted Rowell to return to council after going on leave in 2016.
Cr Rowell, father of former Wollondilly MP and Campbelltown councillor Jai, went on leave for health reasons, leaving one empty chair near Cr Greiss.
Earlier this year, the other Liberal Party councillor, Ralph George, also went on sick leave for an unspecified period.
The word with Cr George was that he too was unlikely to return before the council elections next September.
But lo and behold, he's also now confirmed as a starter for a comeback.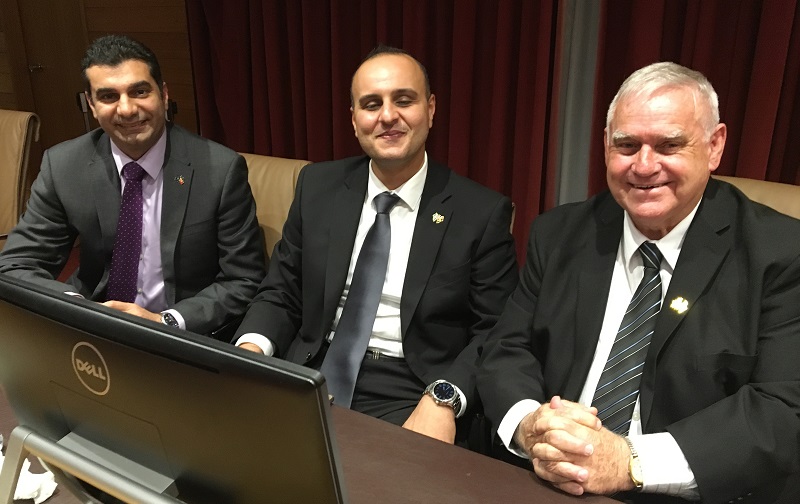 Cr Rowell will almost certainly be sitting close to Cr Greiss at the next council meeting on December 10, the last for the year, with Cr George to also make a comeback then, and if not, in February, when meetings resume.
Which will give the Libs a morale boost heading into the elections and certainly spice up council meetings.
By the way, we did try contacting both councillors on sick leave, but neither returned our calls.
xxxxx
It was a case of going, going, gone – not, regarding sales of the Camden Monopoly game last week.
The popular board game went on sale on the second day of Camden's Jacaranda festival, where around 1,500 were snapped up.
A few days later, local media received an email from Camden Council.
It arrived, to be exact, last Thursday at 12.45pm, and it declared: "Please find attached a media alert, to inform you that all 2,000 copies of the Camden Monopoly have been sold''.
A second email arrived 19 minutes later, at 1.04pm, which said: "In an exciting turn of events – 50 more board games have been made available so we are NOT sold out!! We'll keep you updated on stock. Sorry for the run around''.
Twenty five minutes later a third email landed in our inboxes, which finally put us out of our misery.
This one said: "Happy Friday! We have now officially sold all 2,000 copies of the Camden Monopoly!''
Which is great, because the proceeds are going to worthy causes, but it's just as well we decided not to rush to publication after the first media release.
xxxxx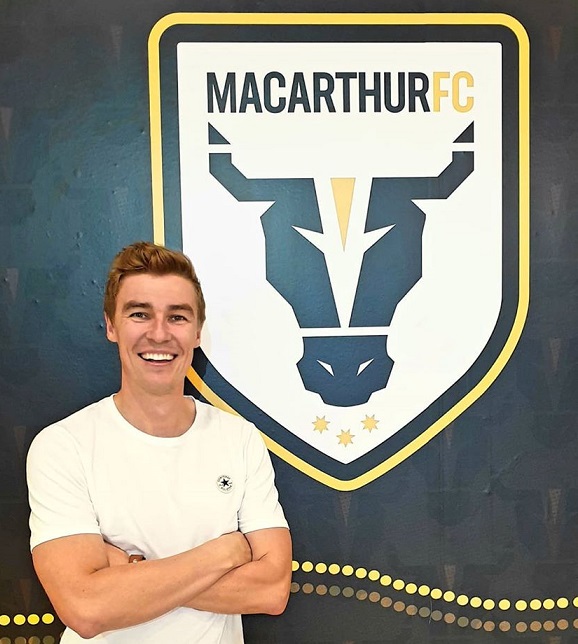 Radio man and Camden resident Josh Webster, pictured, announced on Facebook that he would be joining the Macarthur FC Bulls, but was coy about what he would be doing at our A-League franchise.
The South West Voice asked Josh, On Facebook, what he would be doing there and one wit, let's call him David Everett, answered "striker''.
Thanks, Dave, but we still would like to know what Josh will be doing at the club.
xxxxx
The NSW State Government's plan to remove speed and red light safety camera warning signs looks set to hit a major road block in Liverpool.
Council recently backed a motion by Labor's rising star, Councillor Nathan Hagarty, which means Liverpool Council will put up its own replacement signs throughout the area if Gladys goes ahead with her plans to remove the signs.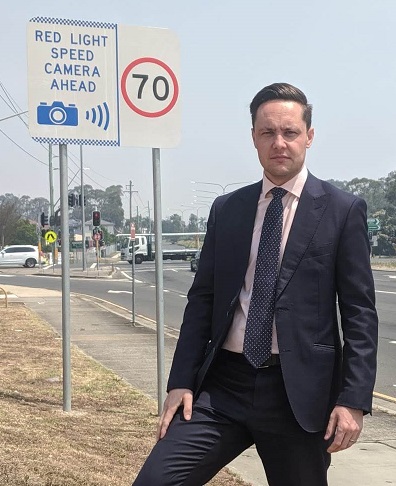 "I was pleased to see two of the government's own party vote for this common sense motion,'' Cr Hagarty said.
"I thank both Liberal councillors for their support of this important motion and ensuring Liverpool roads remains safe should their party move ahead with removing these signs.
"I can tell you now that if the NSW Government does remove signs in the Liverpool area, I'll be out there doing the bolts up on the very first council sign,'' said the man seen by many as Liverpool's next mayor and who is pictured at right.
xxxxx
A reminder this year's Campbelltown Council's popular Christmas Carols are on this Saturday, December 7 at the sports stadium's athletics centre from 5pm.
A range of food stalls, a giant snow globe, free face painting and children's workshops will also be part of the festivities.
MC for the night will be Macarthur FC's newest signing, Josh Webster…
xxxxx
Ingleburn Rotary has defeated Campbelltown Rotary to take out the 2019 barefoot bowling crown.
Campbelltown won the 2018 challenge when it was played on their home turf.
There's rumours Campbelltown president Paul Hawker is not happy and has ordered for extra practice sessions between now and the 2020 challenge.
Seriously though, Ingleburn Rotary's most "awesome'' recent triumph was its drought boost tour around the Scone district near the Upper Hunter.
The contingent was made up of Drew and Julie Percival, Gail Taylor, Barry and Jenny Woolfe, Peter Flew, Brenda Simpson and Bill and Chris Salter, who all contributed in both cash and kind to help the drought ravaged locals.
xxxxx
This Wednesday, senior Wests Tigers players Moses Mbye, Luke Garner and Michael Chee Kam will hand out Christmas presents to children who will spend the holiday season in Liverpool Hospital.
The toys were purchased by Wests Tigers members and fans as part of the club's annual Christmas Toy Drive at the hospital.