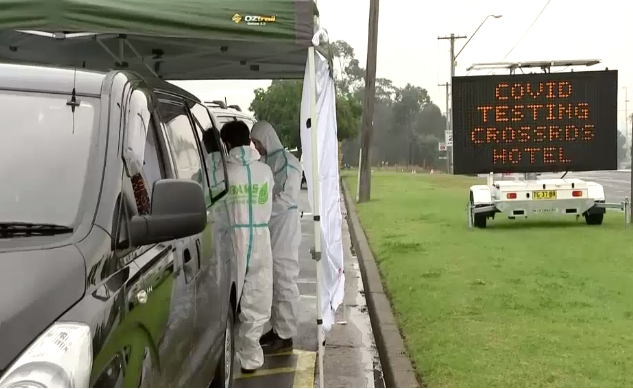 It's very sad that it has taken a Covid-19 emergency to put a spotlight on the lack of health resources in outer South Western Sydney. And let's get this right, not Western Sydney, no, Parramatta through to Penrith and the Blue Mountains are a world away from Liverpool, Campbelltown, Camden and Wollondilly.
Looking at those queues at the drive through testing clinic at the Crossroads Hotel was an obvious sign for those of us who live here and know first hand that when it comes to funding for health all we get are some crumbs thrown at us.
Nobody wants this outbreak to get any worse, but whatever happens the genie is out of the bottle now.
The Coalition government in Macquarie Street will have to finally heed the calls for a fairer allocation of money, and not just for health, for this neck of the woods.
It's a long list but roads is another area of need, with tolls a third.
We've had so much population growth, without a decent upgrade of the road network, for years.
The result: local roads choked up every minute of the day.
An example is Pembroke Road, from Leumeah to Ingleburn, which needs to be two lanes in each direction asap.
As for the tolls, aren't people who live out this way punished enough, having to spend 10 hours or more to get to and from work every week, without having to also pay through the nose to use some roads.
The story on trains is also a joke, of course.
Services from here to Sydney City have been notable for using the oldest possible trains, many without air conditioning.
On top of that, when the timetable is changed and we lose critical services such as direct trips to Parramatta, where many have jobs.
And then there's education: Gladys recently announced 19 new schools in the north west part of Sydney.
The press release for the announcement of 19 new schools in outer South Western Sydney must have been accidentally shredded.
It is just terrible that it has taken a Covid-19 outbreak to expose the fact we are the poor cousins of not just Sydney, but also of Western Sydney.
But it is what it is and hopefully the premier will have a bit of a think about the fair allocation of financial resources in the next state budget.