Campbelltown Council has knocked back a plan for urban renewal of a six acre industrial site located almost opposite the railway station on the western side.
The vision of the plan was to convert the ageing warehouse on 2 Farrow Road to high rise residential and some commercial on the floors closer to ground level.
However spot rezoning of the site would be required, and a majority of councillors voted to keep the site's industrial status.
The proposal included designs for publicly accessible areas, sporting facilities and public open space along Bow Bowing Creek.
It was rejected on these four grounds:
loss of strategically important employment land;
unwarranted expansion of housing capacity in the city centre;
potential negative impacts on the revitalisation of Queen Street;
excessive building heights.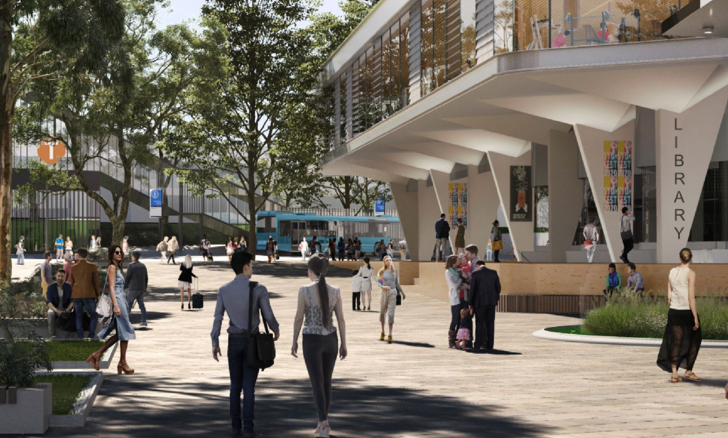 Labor councillor Karen Hunt also warned that approval would enable the creation of a mini town and "isolate people who choose to live there, from the rest of the LGA.
"We have made it quite clear our residential focus is on the eastern side,'' Cr Hunt said.
"If the proposal had a large portion of industry and business it may stand a chance, but in its current form it's an over the top residential proposal,'' Cr Hunt said.
Veteran councillor Paul Lake, one of two who voted in support of the proposal, pointed out that council was currently assessing a similar proposal on the western side of the railway less than a kilometre from 2 Farrow Road at Hollylea Road, Leumeah.
"I find it a bit strange that not far from this proposal, and on the western side of the railway, we're looking at a mostly residential development,'' Cr Lake said.
"And this type of development is in line with the state government's railway corridor strategy of putting as much housing as possible along public transport infrastructure,'' said Cr Lake, pictured..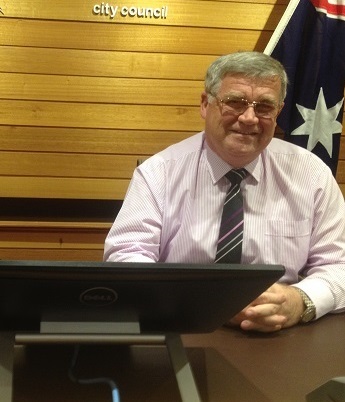 The proposal seeks council approval for high rise residential and mixed use development.
It is also seeking the green light for towers of a variety of heights and up to 101 metres [28 storeys] to provide around 1,200 dwellings.
The subject land is 2.84 hectares in area and is strategically located adjacent to Campbelltown Railway Station, being part of a broader industrial precinct on the western side of the main rail line.
The site is currently occupied by a single level warehouse building with a floor area of approximately 10,543sqm and which is used for industrial activities.
A report to council revealed the Campbelltown Local Planning Panel does not support the proposal.
Two councillors voted against the recommendation to reject the proposal, Cr Lake and Cr Ted Rowell.
Eight councillors, including the mayor, Cr George Brticevic, voted for rejection