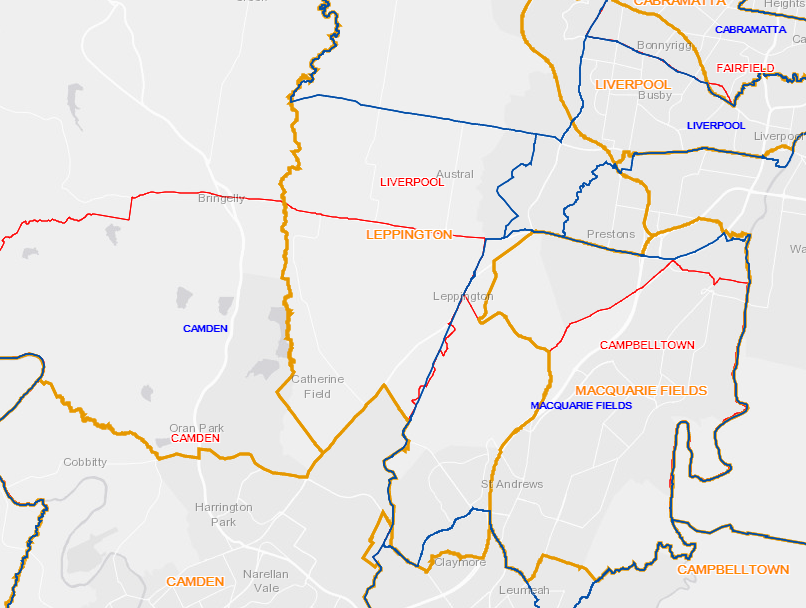 The outer South Western Sydney region is almost certain to gain one new NSW seat ahead of the next state election in 2023.
Off the back of a massive population increase over the past five years, a new seat called Leppington is almost certain to get the green light as part of the electoral distribution process.
However Leppington is not yet set in stone, with submissions still being accepted one way or the other.
The redistribution panel deadline for submissions is Wednesday, December 9.
South Western Sydney is expected to be one of the key elector growth areas in NSW from 2019 to 2029: with Cobbitty and Leppington forecast to increase by almost 30,000 additional voters over this period.
The 93 electoral districts in NSW are currently under review to ensure an equal number of electors (within a margin of allowance of 10 per cent more or less of the average enrolment in each.
The Redistribution Panel proposes that the proposed electoral district of Leppington will include suburbs or parts of suburbs from Liverpool, Campbelltown and Camden.
The seat of Camden, currently held by Peter Sidgreaves for the Liberal Party, has the highest over quotient in NSW of plus 31.8 percent.
The redistribution panel proposes the transfer of part of Camden Council area to the new seat of Leppington.
It also proposes to transfer part of Camden Council LGA (part of Cobbitty, Oran Park, part of Bringelly, part of Catherine Field ) to the electoral district of Badgerys Creek (formerly Mulgoa).
The Redistribution Panel also proposes to adjust the boundary between the electoral districts of Camden and Campbelltown in order to include all of the Australian Botanic Garden in the electoral district of Camden.
The maps and further information is also available on the NSW Electoral Commission's website: https://elections.nsw.gov.au/redistribution/Proposed-boundaries-and-names