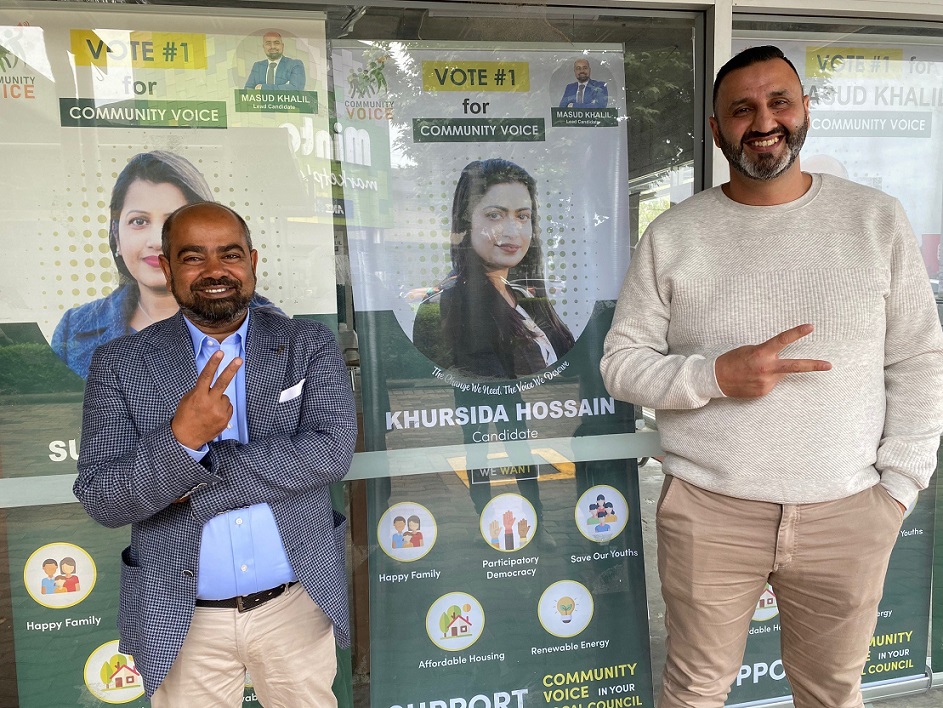 Community Voice is a group of independent candidates seeking election to council who want to unite the tribes of Campbelltown.
Khalil Masud, who is the lead candidate on the ticket for the December 4 election, says it's time someone brought all the tribes of Campbelltown under the banner of the "Australian way'' and working as one to progress Campbelltown.
A Minto Heights resident who came to Australia from Bangladesh in 1999, Mr Masud says the various migrant groups who call Campbelltown home contribute to the community, but would do even more if they joined others in a common cause.
"At the moment we have a segregated and divided community, with each different migrant group going their way, and so there's no progress,'' he says.
"As the Community Voice we are offering to bring everybody together, all the migrant communities and the mainstream, to work together for the common good to progress the community of Campbelltown.
"Community Voice will help these tribes connect with each other, and to work together to make us a better place here in Campbelltown.''
The number two candidate on the Community Voice ticket is Kentlyn resident and long time Queen Street businessman Khaled Halabi, pictured above right with Mr Masud.
Mr Halabi, who supports the vision of a more united community in Campbelltown, is also keen to get elected so the much maligned Queen Street finally gets the council attention it deserves.
"I've been here in Campbelltown 42 years, and 30 years in Queen Street, so I've seen a lot of changes,'' he says.
"I believe Queen Street is the heart of Campbelltown – it needs to be the heart of Campbelltown.
"But it's going the other way at the moment – St George Bank has just moved out so now we have no major bank along the main street of Campbelltown.
"They're killing Queen Street, not because of the parking issue, but parking is a major issue. Council have taken away 50 percent of our parking.
"They just came in overnight and changed it, they didn't ask us,'' he says of changes to Queen Street some have described as putting lipstick on a pig.
"I have started a petition on it and have more than 1,000 signatures on it, most of them shop owners,'' says Mr Halabi.
"The council got the grant from the state government and just had to spend it.
"They could have used some of that money to help shopkeepers fix their shops up.
"If I was on council I wouldn't have wasted the grant money on the things they did with it.
"We need to attract retailers like butchers, fruit shops, by offering some assistance to them, for shopfitting, things like that, support them with the rent.
"They had a million dollars to spend and they've blown it.''
As well as Khalil Masud and Khaled Halabi, there are eight other local residents on the Community Voice ticket, including four women.
Bringing the tribes of Campbelltown together and fixing Queen Street are just two of the policies Community Voice are offering the voters of Campbelltown.
"We also want to see 25 percent of affordable housing in Campbelltown in new land releases, to give our young people a chance to enter the housing market,'' says Mr Masud.
"We are also going around asking the community what their concerns are so we can act on them if we are given the opportunity to serve the people of Campbelltown.''