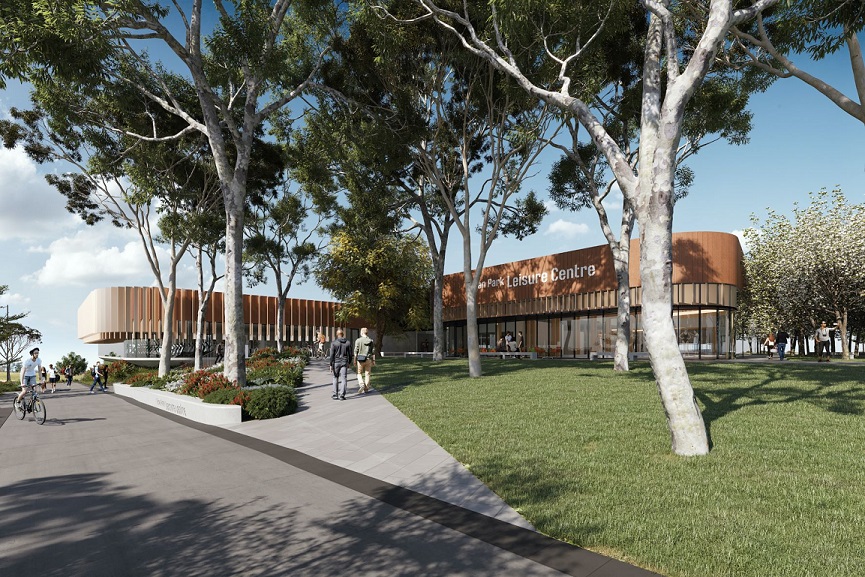 Residents are a swimming stroke closer to seeing the $55 million Oran Park leisure centre come to fruition.
It follows the green light last week from the Western Sydney Planning Panel to Camden Council's development application for the project.
The leisure centre, to be located on Central Avenue, will offer an indoor 50-metre swimming pool, leisure pool, learn-to-swim pool, spa and sauna, indoor basketball courts, gymnasium, cafe, creche facilities and a basement carpark.
It is expected to be open to the public some time between the middle and the end of 2024.
"Council is committed to providing the community with exceptional sporting and leisure facilities to be able to enjoy close to home and Oran Park leisure centre will be a welcome addition to the Camden area," says a council spokesperson.
"It's exciting to receive approval for the project which will be a significant addition to the Oran Park precinct.
"This is one step closer to bringing another state-of-the-art facility for Oran Park, and the wider Camden community, to reality and we look forward to construction beginning in 2022."
Greenfields Development Company general manager Mick Owens said the leisure centre would be a great addition to Oran Park.
"We are very proud to see this fantastic community facility to soon start construction," he said.
"It is another important ingredient to be added to the heart of the town centre and is within easy access to the people of Oran Park and Camden. We are very grateful for the working collaboration with Camden Council in delivering this leisure centre."
The leisure centre will add to a range of state-of-the-art sporting facilities in the Camden area, including Narellan Sports Hub, Kirkham Park BMX park, the area's first synthetic football field at Nott Oval and the soon to be completed Fergusons Land cricket facility.
The project is co-funded by Camden Council and Greenfields Development Company, with Warren and Mahoney Architects having designed the building, based on the principle of sport on display. It includes a high level of sustainability, innovative swimming pools, gym and four indoor sports courts.