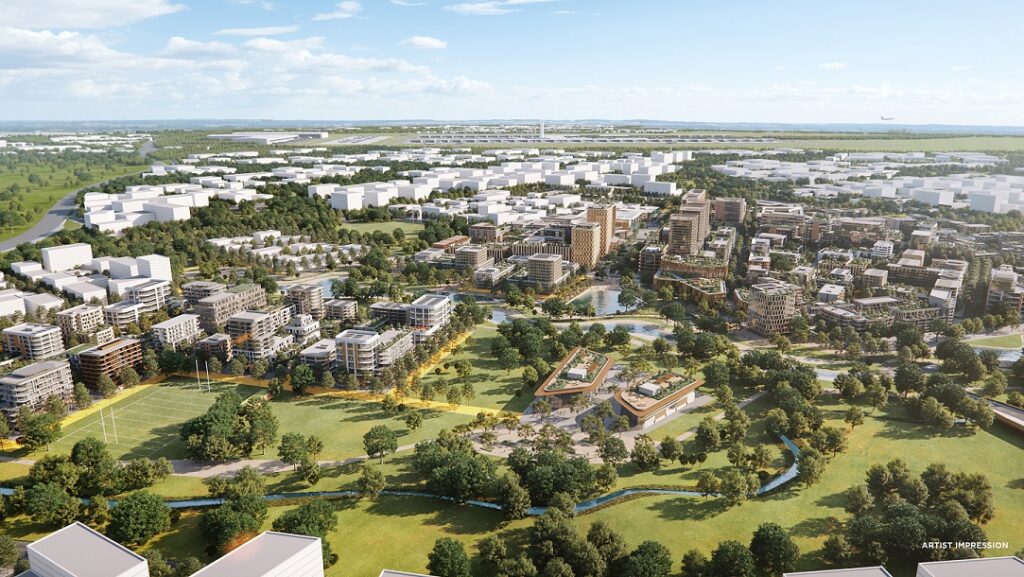 There's a lot more going on in Badgerys Creek and surrounds than the construction of an international airport.
As big as that is, in years to come it will be dwarfed by a new city, to be called Bradfield, and with an aerotropolis at its heart. Above is a computer generated image of what Bradfield may look like in a few decades.
This morning the NSW premier, Gladys Berejiklian stood on some of the land that will eventually be transformed from a paddock to a city of the future.
The premier, pictured below, announced the NSW Government has committed $1.15 billion to kick start work on the Bradfield city centre, supporting thousands of jobs on the doorstep of the new Western Sydney International (Nancy-Bird Walton) Airport.
Berejiklian said the funding paves the way for work on the project to begin this year, starting the creation of a world class city precinct that will support up to 17,600 highly skilled jobs.
"This is another exciting step forward in realising the government's vision for this city-building project," Ms Berejiklian said.
"We have named the new Aerotropolis city Bradfield, and now work is set to begin to turn what is essentially a paddock today into a thriving global city centre."
This commitment from the NSW Government includes $975.5 million in enabling works to establish, remediate and allow site access to about 100 hectares of land, driving the Covid-19 economic recovery not only in NSW, but across the nation.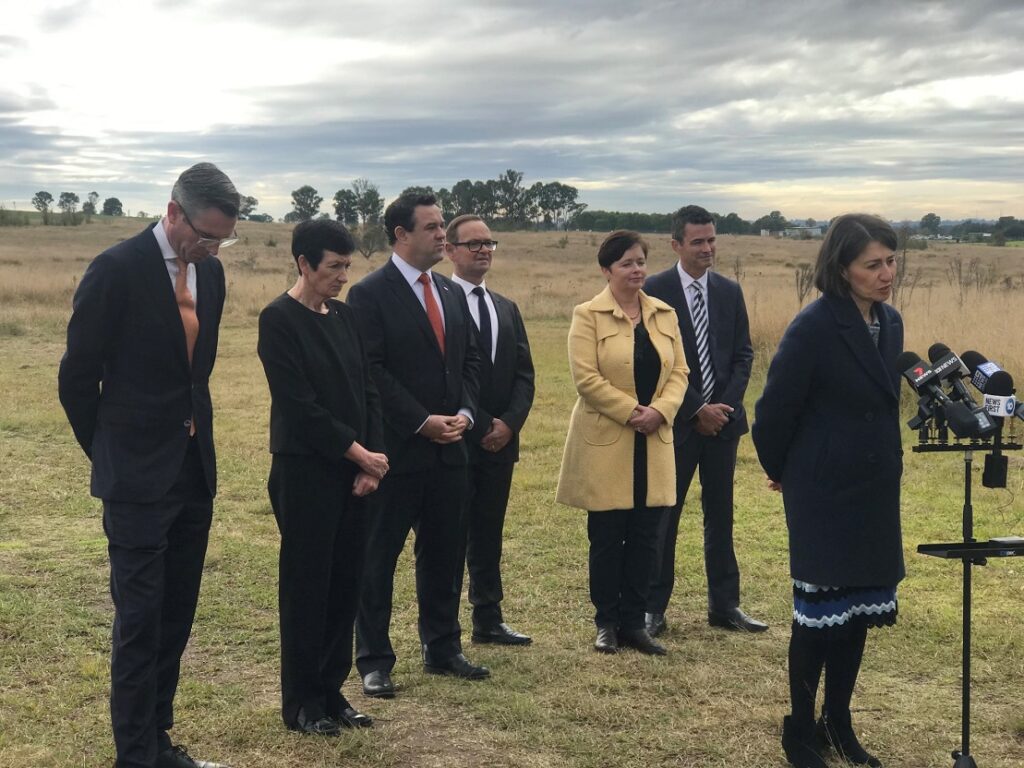 The funding will also help to create a key Indo-Pacific economic hub, unleashing international investment in advanced manufacturing, aerospace and defence, agri-business, pharma, freight and logistics, health and education.
NSW treasurer Dominic Perrottet said this vital investment would lay the foundations for Bradfield to be transformed into a world-class precinct that will drive jobs now and into the future.
Minister for jobs, investment, tourism and Western Sydney Stuart Ayres said there is also funding to establish the First Building in the Bradfield city centre and for a four-year pilot of the New Education and Training Model (NETM).
The government has committed $138.2 million for the First Building which includes a $24.9 million high-tech facility which will house $22.9 million worth of shared-use equipment for research institutions and industry to collaborate.
The NETM is a new model of tertiary education aimed at helping advanced industries access skilled labour.