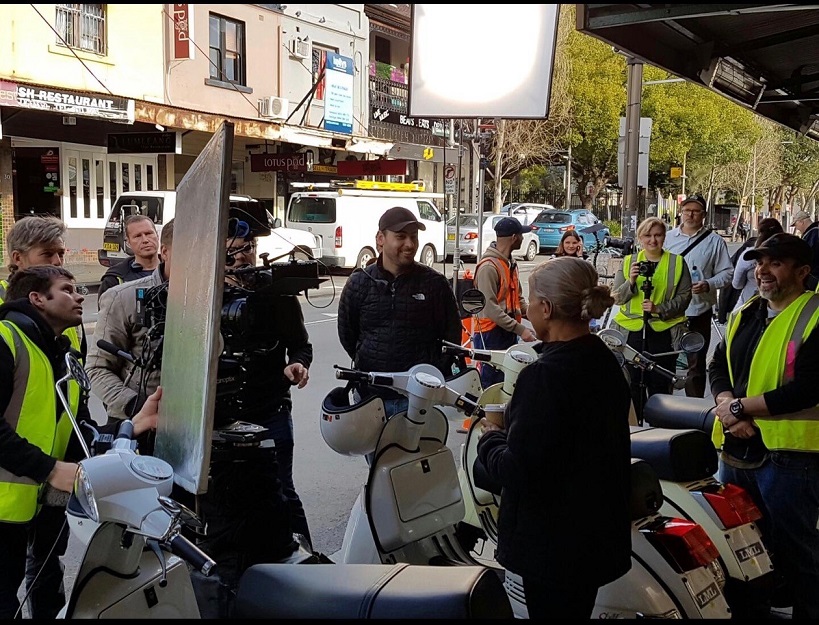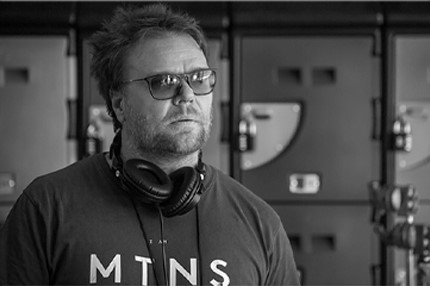 Christmess is kind of the movie about Christmas that we had to have.
A lot of films have been made about Christmas, but this Australian take could well be the first to have audiences nodding sagely in agreement about how tough that time of the year can be for many people among us – if not most of us.
Christmess has a lot of Campbelltown in it, from the scenes shot here, to the big involvement of local film company Brick Studios, especially top man Daniel Fenech, who produced the film.
The film had its first outing across the seas in Austin, Texas, and has also special screenings in the inner city of Sydney.
It will premiere on November 30, with a special screening slated for the people of Campbelltown on Saturday, December 2.
The Campbelltown arts centre theatre showing will be followed by a Q&A with director Heath Davis (pictured above) and members of the cast.
Davis, who was kind enough to have an online chat with the South West Voice today, said he had been blown away by the reviews for Christmess so far.
"People just really seem to connect to the emotional heart beat of it and the honest characters,'' Davis said.
"It seems audiences still like to laugh and cry in movies.''
His directorial credits include Broke (Netflix), Bookweek (Stan) and Locusts (Amazon Prime) and of course now Christmess.
Davis said the reviews so far seem to reflect what he was trying to achieve with Christmess.
"From the outset, I wanted to tell a story and paint a picture of what Christmas is really like for most people especially in the sweltering streets of Western Sydney,'' he said.
"Which can be both stressful and hilarious for all involved. It's a chaotic time fuelled by booze so that's always dramatically interesting.''
The film follows a washed up actor – Chris Flint (Steve Le Marquand) – who is fresh out of rehab and takes a job as a suburban strip mall Santa Claus where he encounters his long estranged daughter Noelle (Nicole Pastor).
With the support of his caring sponsor, Nick (Darren Gilshenan), and a young, sharp tongued, musician in recovery named Joy (Hannah Joy of ARIA winners Middle Kids), Chris sets about staying sober in order to win his daughter's forgiveness for Christmas.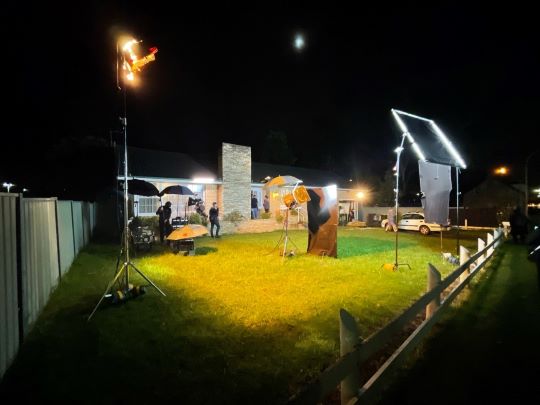 We asked Davis about the experience of making a big part of the film out here in Campbelltown (one of the production scenes pictured at right and another at top).
"You can't make a movie in a big city. You just don't get the support you do from the outskirts,'' he responded.
"The people are real, community minded and super supportive.
"The people of Campbelltown were all just so warm and inviting and the landscape provided the perfect setting.
"I'm excited for locals to see the town up on the big screen. It's really cinematic.''
Davis said he could be back to our corner of suburbia for another film in the future.
"I think all my films in some way shape or form deal with suburbia and the hardships of modern day living, especially the cost of living,'' he said.
"Hopefully, we can come back to Campbelltown and make something again sooner than later.''
To see Christmess in Campbelltown on Saturday, December 2 (6.30pm) at the arts centre, click this link – https://events.humanitix.com/christmess-screening-plus-q-and-a
Tickets are just $20 each and proceeds will go to Odyssey House and Lifeline Macarthur. Complimentary popcorn and drink with every ticket purchase.
The South West Voice will be attending, so see you all there!