Camden Cats have been working hard on their accuracy in front of goal ahead of their big clash with reigning Sydney AFL premiers UNSW Eastern Suburbs Bulldogs at Fairfax Reserve this Saturday from 3.40pm.
A combination of inaccuracy in front of goal and a slow start to the critical third quarter cost the Cats dearly in their round three match against East Coast Eagles at Kanebridge Oval, Rouse Hill last weekend.
Which was a shame because the Camden side started well against an Eagles outfit that is undefeated so far this season.
Indeed the Cats took it right up to the opposition in the first half.
With an equal amount of possession and scoring shots, the Cats found themselves three points adrift at half time, with the Eagles forwards more accurate in front of goal.
A slow start to the third quarter cost them dearly, with East Coast scoring 5 goals to 0 to take a 27 point lead into the last quarter.
Despite a better final quarter on the scoreboard, the Cats were unable to stem the flow of scoring from the home side, with the 5 goal lead proving insurmountable.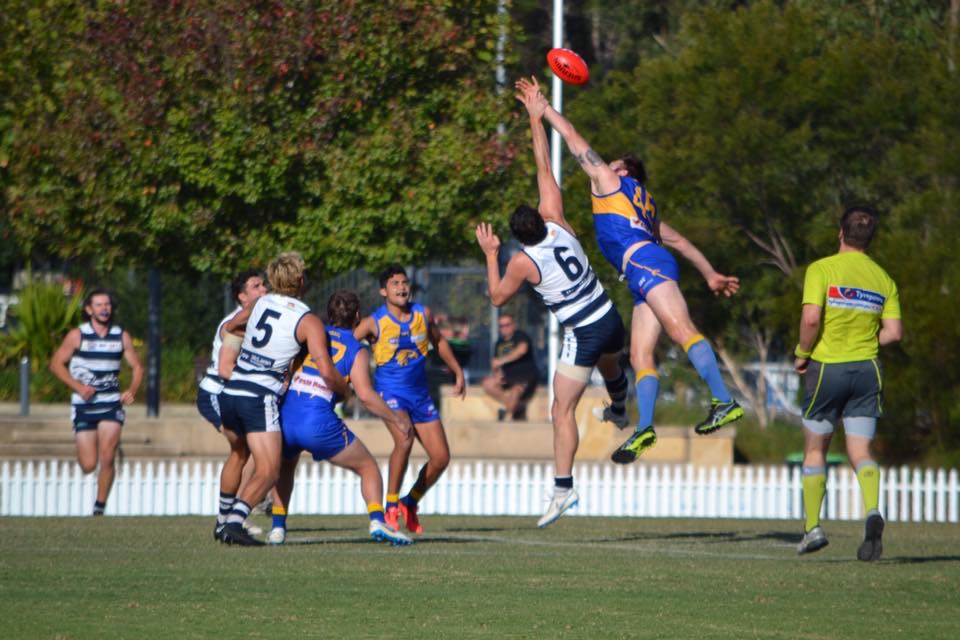 Camden Cats' big man Tim Georgiou was a dominant force in the ruck and around the ground, playing his best game of the season to date.
He was well supported by 2018 Cats best and fairest winner Mitchell Sapiatzer and gun midfielder Baily McParland, who continued his outstanding 2019 form.
Camden Cats goal kickers: L. Maples, B. Coxall, H. Bagot, M. Sapiatzer, B. McParland, J. Ellis-Cluff, J. Ayling.
Best Players: T. Georgiou, M. Sapiatzer, B. McParland, D. Franke, B. Yakimov, J. Ayling.
RESULTS SATURDAY APRIL 27:
Premier division East Coast Eagles 13.6.84 defeated Camden Cats 7.12.54
Premier division reserves East Coast Eagles 14.18.102 defeated Camden Cats 5.2.32
Under 19 division 1 East Coast Eagles 15.16.106 defeated Camden Cats 5.7.37
Women's division 1 Manly Wolves 16.14.110 defeated Camden Cats 1.1.7
Men's division 2 Camden Cats 10.8.68 defeated East Coast Eagles 5.9.39
Men's division 3 Southern Power 11.14.95 defeated Camden Cats 6.7.43.