There are good reasons Macarthur Cancer Therapy Centre at Campbelltown Hospital has blitzed the annual Bureau of Health Information Outpatient Cancer Clinic survey.
Six years in a row it has been head and shoulders above any other cancer therapy centre in the entire state of NSW.
The survey is based on patient experience, and by any measure Macarthur has been top of the pops in the past six years.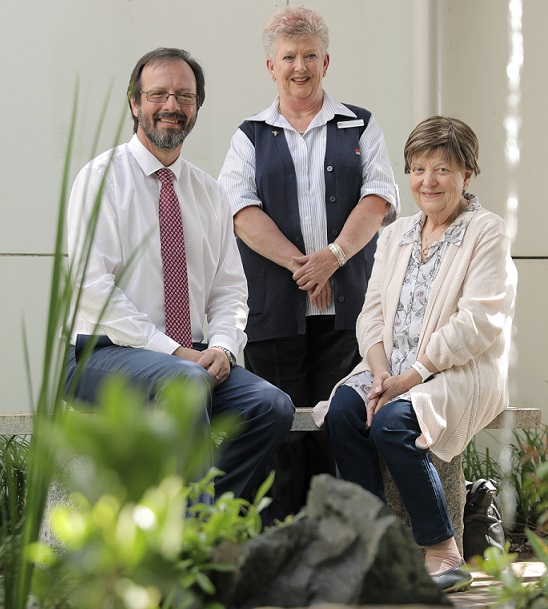 It's all down to the fact staff go above and beyond to make sure patients – people who have been diagnosed with cancer – have an experience that's as comfortable as possible.
Earlier today, a local resident, Lauren, went on social media to praise the centre, saying: I just want to put up an appreciation post. I have recently been diagnosed with cancer. I have been going to the Macarthur cancer therapy centre. And, wow, they take great care of their cancer patients. I just wanted to say how much I have been looked after and how much easier it makes this journey.
Not surprisingly, Lauren's post hit a chord with a lot of people.
The post has more than 250 likes so far, as well as 44 comments that mirror Lauren's view that the Macarthur Cancer Therapy Centre and everyone who works in it deserve a massive pat on the back.
Some of the other comments included this from Tina: My husband Bruce has been receiving treatment at the Macarthur Cancer Therapy Centre for melanoma cancer stage four for over 2 years. The nurses and doctors have been wonderful – l cannot speak highly enough of them
Teressa wrote: We are so blessed to have such an amazing facility in our area.
And this from someone called Carol: I had breast cancer and they helped me a lot. I don't think I would have got through it without their help – very caring people.
Richard wrote: I went to the same place there – gold.
Alex: Fantastic bunch of people at the cancer centre; they really look after you.