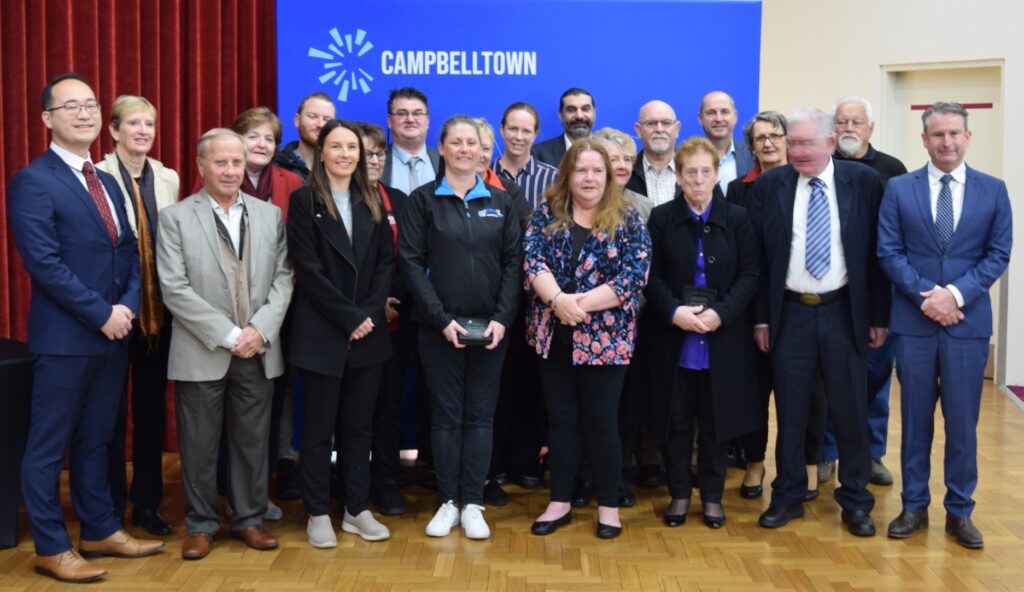 Awards are a dime a dozen these days. There's one for just about everything and some are excellent, others indifferent and even one or two dubious ones.
The proliferation of awards, the sheer quantity of them, would not be good about the perceptions the people have of the value of each one of them.
It's a free country and anyone can start awards for anything they like, and a lot of them are great and do a hell of a lot of good in recognition of good deeds and high achievement.
Having been involved in awards many times over the years, both as a judge and a presenter, I have seen most aspects of this caper – including some dodgy activities.
But as I said, there are worthwhile awards and there is one particular awards program with which I have no problems with at all.
Campbelltown City Council's Jubilee awards, in my view, is what all awards should more or less look be like.
This is from the point of view of transparency about who gets one and, secondly, they are great for our local community.
Before Covid I attended the annual presentation for more than five years, and I can tell you that those who received them appreciated the effort council put into the Jubilee awards.
There were so many familiar faces there every year, from former local paper editor Many Perrin one year, to local identity Terry Bradbury on another occasion.
There were no presentations in 2021 and 2020, and unfortunately my invitation to the 2022 awards was lost in transit.
So I had to wait for the media release from council to find out that Campbelltown Mayor George Greiss presented jubilee awards to 14 local residents and six organisations at last week's 2022 ceremony.
These awards recognise residents who have lived in Campbelltown for 50 years or more or 30 years or more for Aboriginal and Torres Strait Islander residents. They also recognise businesses and community groups that have been going for half a century or more.
"Campbelltown has always had a strong sense of community spirit and the people and organisations represented in our Jubilee awards are a great example of that spirit," Cr Greiss said.
"I was honoured to present the awards and meet people who have made significant contributions to our city over many years in both their work and personal lives. They are a great example to the next generation of Campbelltown residents," he said.
Couldn't agree more.
And one more thing, if you do know someone or a business or a community group that have been going around for 50 years, invest a tiny bit of your time in nominating them.
Nominations for these wonderful awards are open throughout the year – click here for the link.