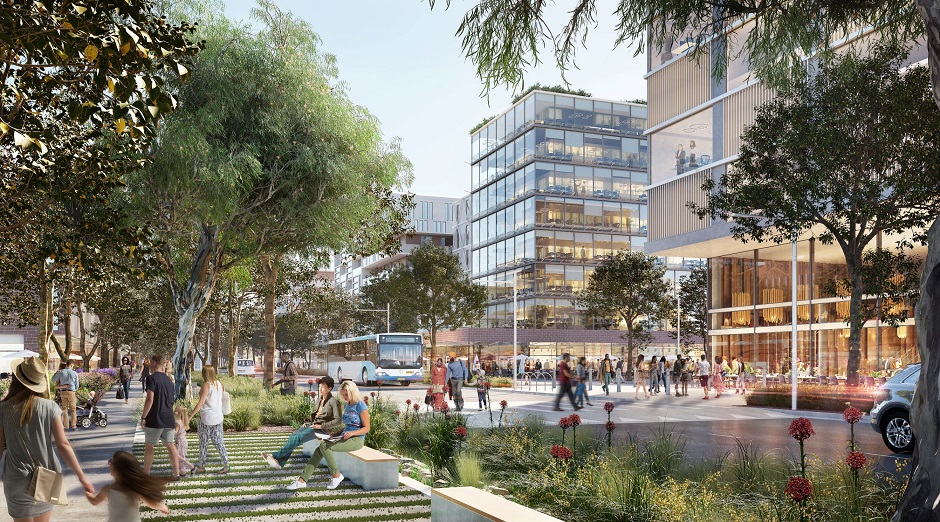 Japanese tech giant Hitachi has become the first private firm to get on board and establish a research unit at the aerotropolis of Western Sydney Airport (WSA).
The NSW Government, which has welcomed the Hitachi decision, says the company's collaborative research model will attract advanced other technology jobs.
Hitachi has agreed to finalise a private sector tenancy agreement for the first building in the new city centre next to the new international airport under construction. [Currently called Bradfield, but with moves to change it]
NSW Premier Dominic Perrottet said the Japanese multinational would establish its Kyoso (collaborative creation) centre alongside the Advanced Manufacturing Research Facility (AMRF) in the first building in Australia's newest city in 2023.
While in Japan, Mr Perrottet had a face-to-face meeting with Hitachi's executives, including Kojin Nakakita, the vice president and executive officer in charge of regional strategies.
"This Japanese conglomerate Hitachi has recognised the value of establishing a presence in Australia's newest city on the doorstep of the future Western Sydney International Airport and that will mean jobs and innovation in Western Sydney," Mr Perrottet said.
"The Kyoso concept is about collaborative research between business, education institutions and government which aligns perfectly with the values of the AMRF, to bring industry and education providers together to test solutions to advanced manufacturing challenges and drive innovation".
Minister for enterprise, investment and trade Stuart Ayres said this was an exciting step forward in the development of the new city at WSA.
He also confirmed that Hitachi would be the first non-government tenant in the new city centre.
"This signals high confidence in the private sector for the vision of the Western Parkland City. It means more premium, high-skilled jobs and global career opportunities for the residents of Western Sydney," Mr Ayres said.
Mr Nakakita said Hitachi's participation in Western Sydney reflects the company's confidence in the significant growth opportunities in NSW and Australia.
"We are delighted that Western Sydney will allow Hitachi to showcase our co-creation strategies and deliver our global capability and solutions, for the benefit of our customers and the community at large."
The Hitachi agreement is a result of a public tender process and follows the NSW Budget commitment of $260 million to establish the Australian-first full scale AMRF, which will create new high-paying jobs of the future in Western Sydney and make the new city the national capital of advanced manufacturing.