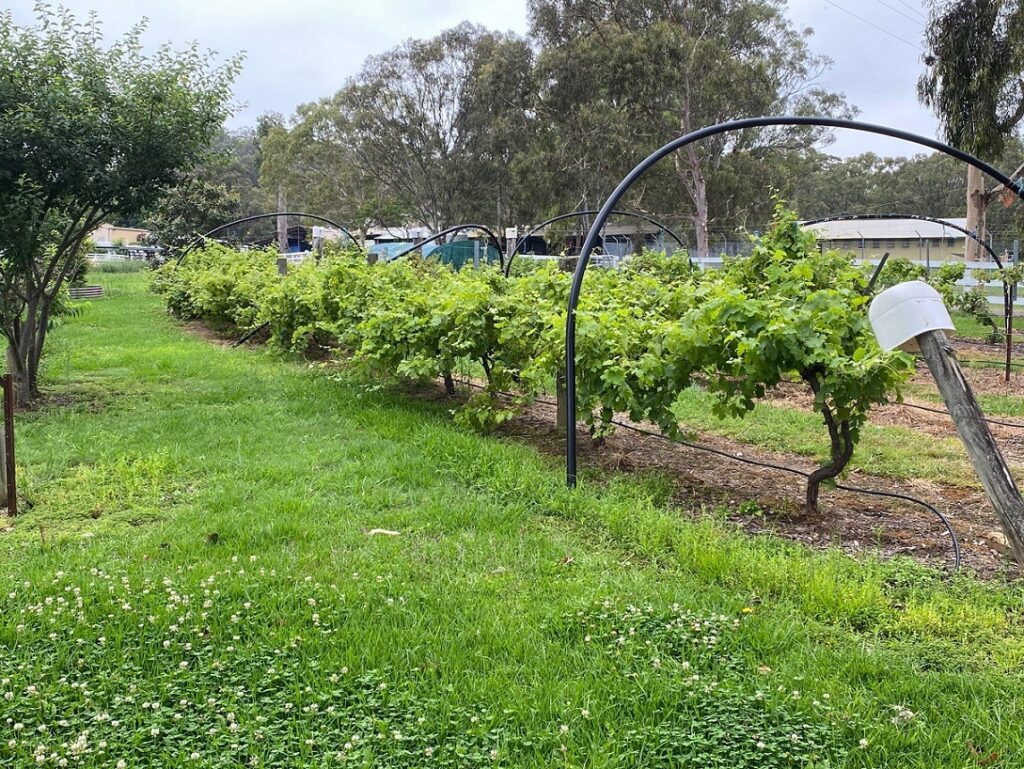 We will probably never know why wine growing in the Campbelltown area never quite took off.
Thanks to John Macarthur and his family, the first grapes planted in the colony way back when were along the banks of the Nepean River near Camden town.
Until recently, the Camden area boasted several active vineyards.
Active in that they grew grapes and made wine, mostly white, for many years.
Some are still going in some form or another, including the one on the right just before the entrance to Camden. There's a restaurant on the left edge.
And if you ever drive along the Camden bypass and you're on Macarthur bridge, on your left are rows and rows of vines running all the way to the Nepean River.
But in Campbelltown such signs are few and far between; evidence that the wine growing industry was never really a big part of the town's agricultural pursuits.
One of the remaining "vineyards'' is along Hansens Road at Minto Heights, where two rows of vines were until recently pruned and harvested as required.
Another one is this small plot inside the orchard of St Gregory's Agricultural High School high up in the Scenic Hills.
We tried to get some more information about it from the school, but it was just before Christmas and nothing was forthcoming unfortunately.
Someone who worked there for many years told us that it is probably part of the school agricultural classes.
We would have loved to have found out what kind of grapes were produced by these vines.
Either way, anyone who drives around Campbelltown, especially on the rural edges, will have seen evidence of a rich agricultural past – even if wine growing wasn't a big part of it.