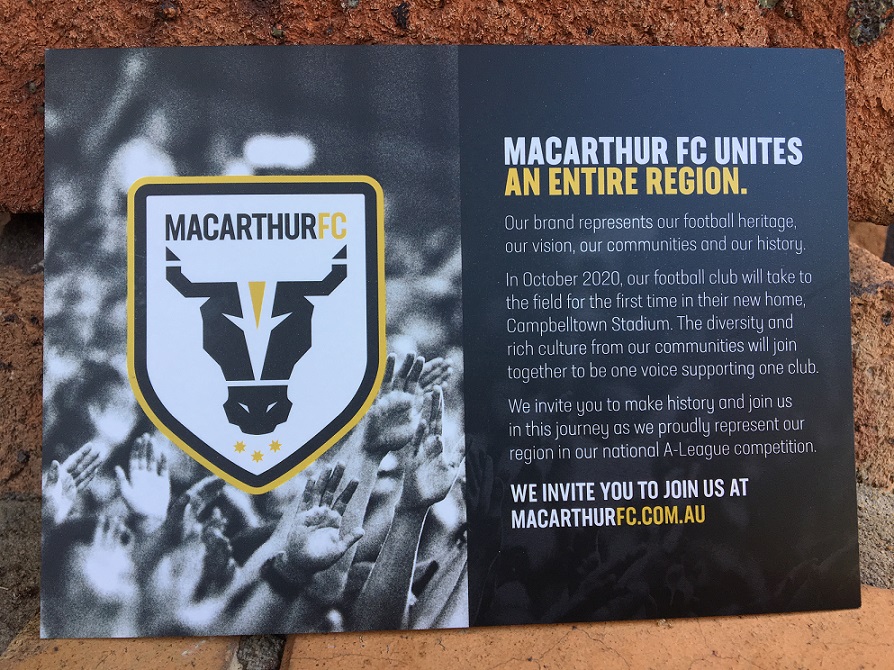 A Macarthur FC Bulls fan day this Saturday at Campbelltown Stadium will kick off a big festival of football and rugby league over two weekends.
This Saturday afternoon from 4pm Macarthur FC will be holding their first ever event at what will be their home ground when the 2020-21 A-League season kicks off on December 27.
The fan day will feature a trial match for the Bulls, who will lace up against Macarthur Rams in one half and Bankstown in the other half.
The trial match will be a free event open to members of Macarthur FC only, who will be required to redeem tickets.
Due to Covid 19 restrictions, there will be minimal activations and activities.
Campbelltown Council says the Covid-safe capacity of the venue is currently for around 3,600 patrons.
The Bulls fan day at Campbelltown Sports Stadium will be followed a week later, on Saturday, November 21, with the inaugural Tribal Rugby League competition.
Launched by the National Indigenous Rugby League administration, the three week tournament started last weekend with matches played in Dubbo and the Central Coast.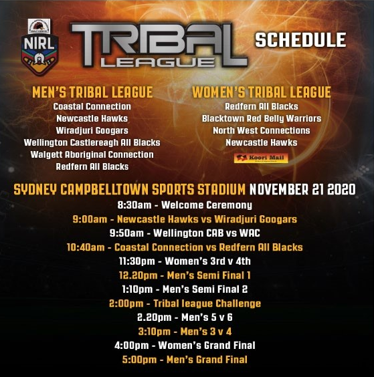 Campbelltown Sports Stadium will be hosting the business end of the competition.
Tribal Rugby League is a NSW based competition of 10 teams from across our state – six men's and four women's.
There's a $100,000 prize pool up for grabs for the winners.
Some of the best Indigenous players from NSW will be in action when the competition comes to Campbelltown Stadium on November 21.
There will be a total of 10 games scheduled for the day, including grand finals, all starting from 9am.
"Given Campbelltown has one of the largest Aboriginal and Torres Strait Islander populations of all local government areas in NSW, this event will help to reinforce the bond and strengthen the relationship we have with our Aboriginal and Torres Strait Islander community,'' said a report to council last week.
"In addition, the event will be a great chance to showcase our city with teams from all across NSW participating in the competition.''
Tickets for the 2020 Tribal Rugby League competition will be available online via Ticketek.com.au.