After practising law for 25 years, Patrick Duffy has a simple piece of advice for young legal eagles at the start of their careers: There is no substitute for hard work.
"Get set for long hours and lots of pressure,'' he says in an interview with the South West Sydney Voice in Macarthur.
On Tuesday, December 1, when Campbelltown marked the 200th anniversary of its proclamation, Patrick Duffy celebrated 25 years since the day he entered the Supreme Court of NSW as a solicitor and barrister in 1995.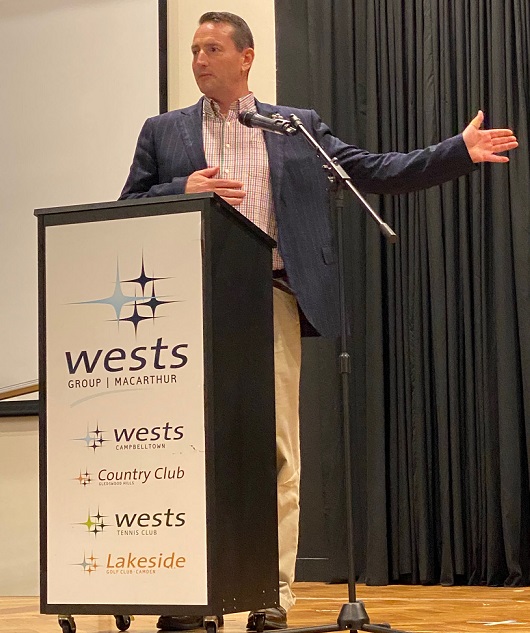 He's particularly proud of that because he loves Campbelltown and is ecstatic to be building a successful law firm in the area he grew up in, bumping into familiar faces wherever he goes.
Duffy, who will turn 50 next year, went from Hurlstone Agricultural High School to Sydney University, where he completed Bachelor of Arts and Law degree with honours before being admitted to the Bar.
Like plenty of young lawyers in Campbelltown and Macarthur, Duffy joined Marsdens, where he became a senior associate before leaving to try his hand in the big smoke in Sydney with another law firm, Deacons.
Following that successful stint, Duffy became the principal in house solicitor for Sutherland Shire Council, a role that lasted three years.
When the time came to branch out on his own with Duffy Law Group, it was only ever going to be located in one place: Campbelltown.
"It's one of the keys to success in the law,'' says Duffy.
"When you start out you need to find the right area, the right clients, and not focus on how much money you will make,'' he says.
Young Patrick Duffy was in year 9 at Hurlstone when he decided he wanted to become a lawyer.
"That's all I remember ever wanting to be,'' he says.
"I think it may have been inspired by knowing Gough Whitlam [former prime Minister] was a lawyer, but I was set on it from then on.
"When other kids were playing cowboys and Indians I was playing legal stuff.''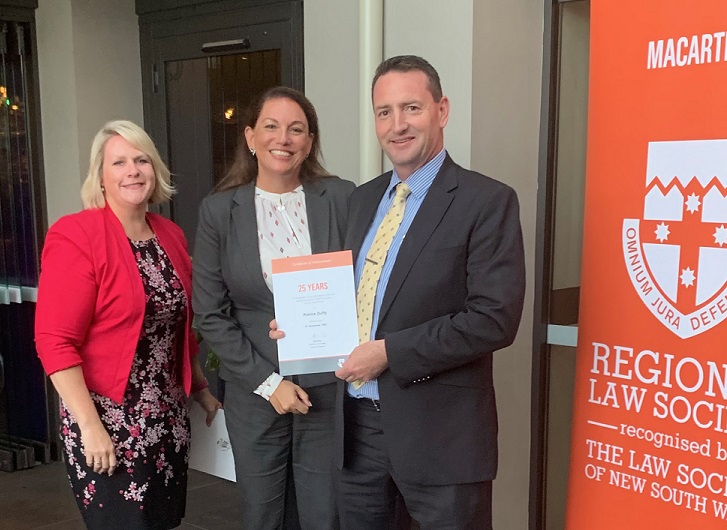 Twenty-five years later, he still loves the law.
"There is something new all the time, and you get so much satisfaction from the people you meet, the relationships you form – and from winning cases,'' says Duffy.
"But being in Campbelltown, the place where I grew up, is the icing on the cake.
"It's important to give back to the community that supports your business but it's even better when that is your own community, the place where you belong.''