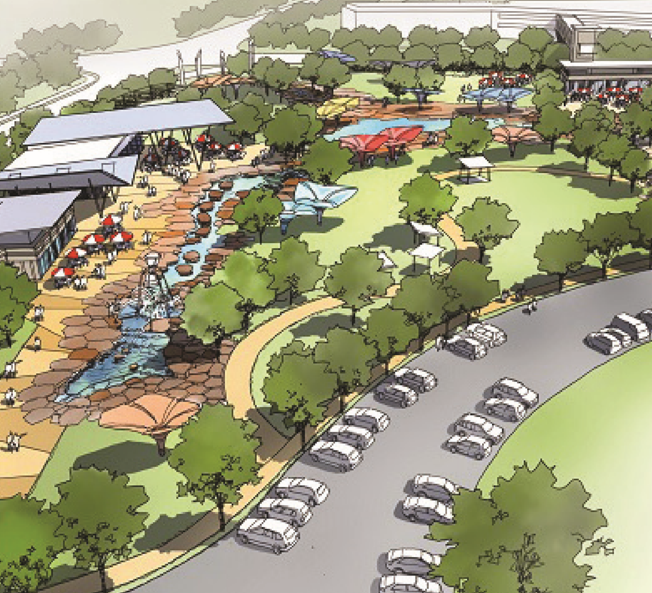 Campbelltown Council, which has just appointed consultants Place Design Group and Liquid Blu Architects to develop the design plans for the Campbelltown Billabong Parklands, says it will be "delivered by June 2022''.
The $18.75 million project has been funded through the Western Sydney City Deal Liveability Fund.
Council says it will be a "key transformational project'' for the Campbelltown City centre and the broader region.
"This is a significant milestone in developing a new community open space that will be a prime destination in the heart of our city," says Mayor George Brticevic.
"It is important that the design of the Billabong Parklands has a strong local identity that resonates with the community and is an attractive place for people to socialise, celebrate and relax," Cr Brticevic said.
Minister for Western Sydney Stuart Ayres said he expected the community to flock to the project when completed.
"The Billabong Parklands will be a jewel in Campbelltown's crown, and a massive drawcard for the community," he said.
"I'm proud to say this is one more way the Western Sydney City Deal is delivering results for locals."
Place Design Group and Liquid Blu Architects successfully designed the award winning Yeppoon Lagoon in Queensland.
The company will take into account the existing concept design, the underpinning philosophy of the project, community consultation feedback and site specifics when developing the final design.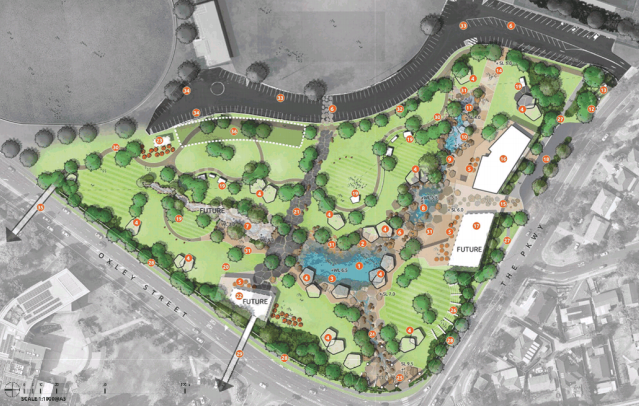 Feedback from more than 700 people during community consultation held in September provided overwhelming support for the project with accessibility, maintenance and adequate shade high on the list of comments.
Most respondents also identified that the main Billabong swimming pool would be popular as well as turfed and picnic areas at the site.
The design is scheduled to be finalised in August next year.
Campbelltown Billabong Parklands will be located on the corner of The Parkway and Moore-Oxley Bypass, Bradbury in an area of around 10 acres.
The aim is to produce a unique passive and active recreation space.
The existing concept includes a range of zero depth water play, water channels, lagoon and cascades.
The range of recreational water play facilities cater for adults and children of all ages and abilities, designed with careful consideration for best practice in community safety and behaviour.
The design draws inspiration from the local Dharawal National Park and Georges River and has a strong local identity from local Aboriginal cultural heritage.
The parklands will not only complement the existing cultural precinct, but act as a catalyst to consolidate a range of community and recreation uses into a hub of urban social activity, says council.