The Camden Cats men's division 3 side have continued their winning ways with a solid 24 point home win against the UNSW/ES Bulldogs at Fairfax Reserve on Saturday.
The Cats started to game on fire and with deadly accuracy kicked seven goals straight in the first quarter to take a four goal lead into quarter time.
Things tightened up in the second quarter as the Bulldogs midfield and backline lifted their intensity and effort.
The free flowing play and scoring opportunities dried up for the home side, but they retained a healthy 25 point lead at half time.
After the main break the Cats found their mojo again, with ruckman John Murtagh beginning to dominate the stoppages around the ground and midfielder Aaron Lodge feeding plenty of inside 50's to the Cats' key forwards.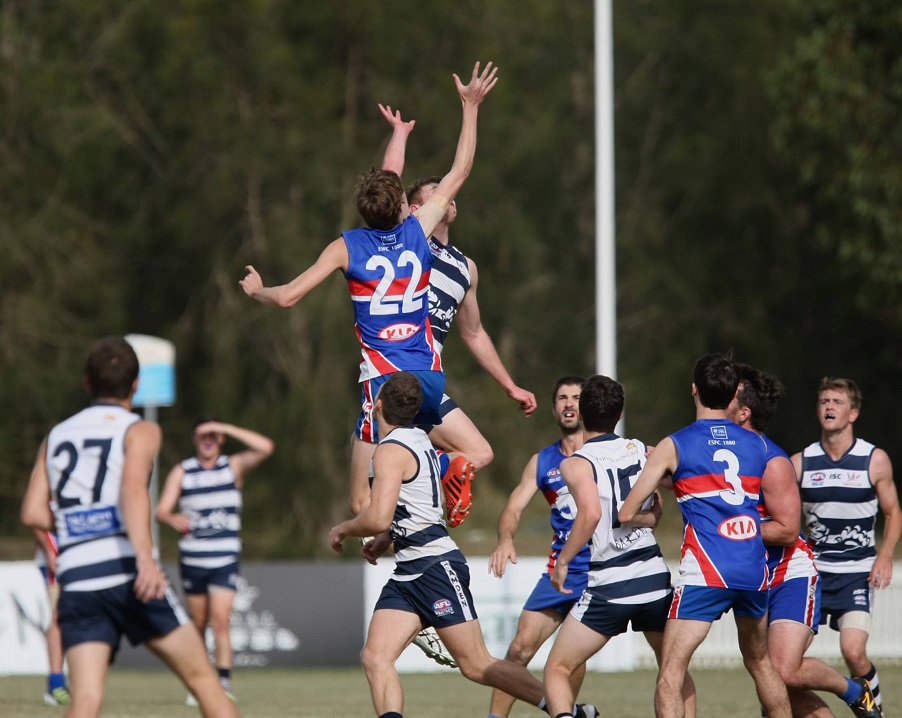 The Cats forward line made the most of their second half opportunities with Joel Upfill continuing his recent hot streak in front of goal with six majors for the home side.
Upfill was well supported by Jihad Ykmour and Hayden Marsh with two goals apiece.
The comfortable 24 point win finds the Cats siting in third place on the ladder with a healthy percentage of 253 percent and one win behind ladder leader North Shore.
With no footy scheduled over the Queen's birthday long weekend, the Cats turn their attention to Round 9 action Saturday week where they will be on the road at UTS.
Camden Cats goal kickers: J. Upfill 6, J. Ykmour 2, H. Marsh 2, J. Campbell
Camden Cats best players: J. Murtagh, C. Hicks, A. Lodge, J. Upfill , C. Wright, J. Campbell
RESULTS – SATURDAY JUNE 1
Premier division: North Shore Bombers 16.17.113 Camden Cats 8.6.54
Premier division reserves: North Shore Bombers 19.12.126 Camden Cats 2.1.13
Under 19 division 1: North Shore Bombers 13.13.91 Camden Cats 5.4.34
Women's division 1: Holroyd-Parramatta Goannas 7.9.51 Camden Cats 3.3.21
Men's division 2: North Shore Bombers 13.11.89 Camden Cats 1.4.10
Men's division 3: Camden Cats 11.4.70 UNSW/ES Bulldogs 7.4.46