A big new legal precinct in Campbelltown would bring the justice system closer to local residents and be an economic boost for the area as well.
Family law matters could be dealt with locally for many people, who presently have to travel to Parramatta.
The addition of family law jurisdiction would bring new jobs to Campbelltown, where any new justice precinct must be located according to local MP Greg Warren.
He cited existing court infrastructure, proximity to public transport and the abundance of surrounding local businesses as evidence Campbelltown was the ideal location in Macarthur and South West Sydney for a major justice precinct.
"Not only does our court needs to be expanded to ensure state matters are heard and resolved in a timely manner, it needs to facilitate a range of other matters – including family and federal court matters,'' Mr Warren said.
"A larger justice precinct would bring more people to Campbelltown, which would provide a huge boost to local businesses.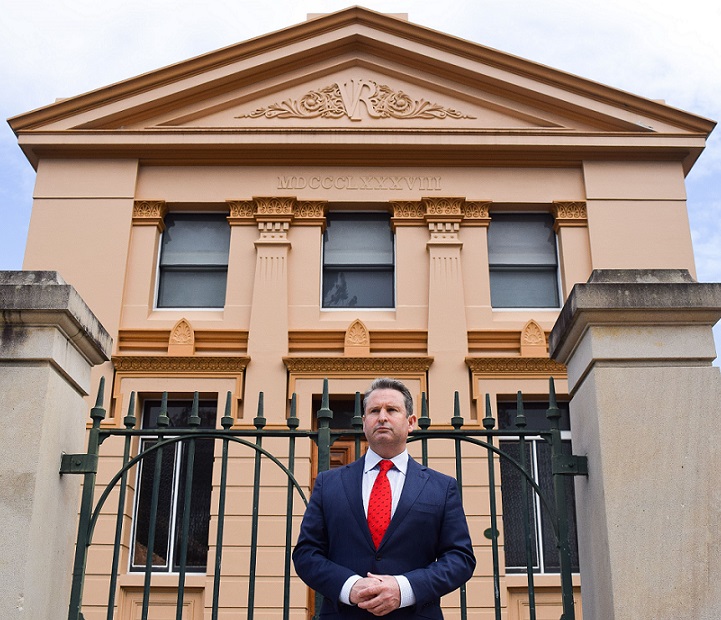 "This state government has closed our RMS and cut direct train services from Campbelltown to Parramatta.
"It's time this government actually did something that was in the best interests of Campbelltown residents.''
Mr Warren called on the Premier to listen to the calls of the local legal fraternity and establish the precinct as a matter of urgency.
He also called on newly elected Macarthur-based state Liberal MPs to demand their government to commit to the project.
"The calls for a multi-jurisdictional justice precinct in Campbelltown are justified and make complete sense,'' he said.
"Campbelltown Local Court is at capacity and bursting at the seams – and it has been that way for years.
"Demand for court services is far outweighing supply, yet this state government has refused to provide or contemplate a solution.
"Our region's population may be expanding, however upgrades to infrastructure – including our justice precinct – are not occurring.
"The Macarthur region has two new local Liberal state MPs and it would be good to see them place pressure on the colleague, the Premier, to ensure this precinct doesn't simply remain a pipedream," Mr Warren said.