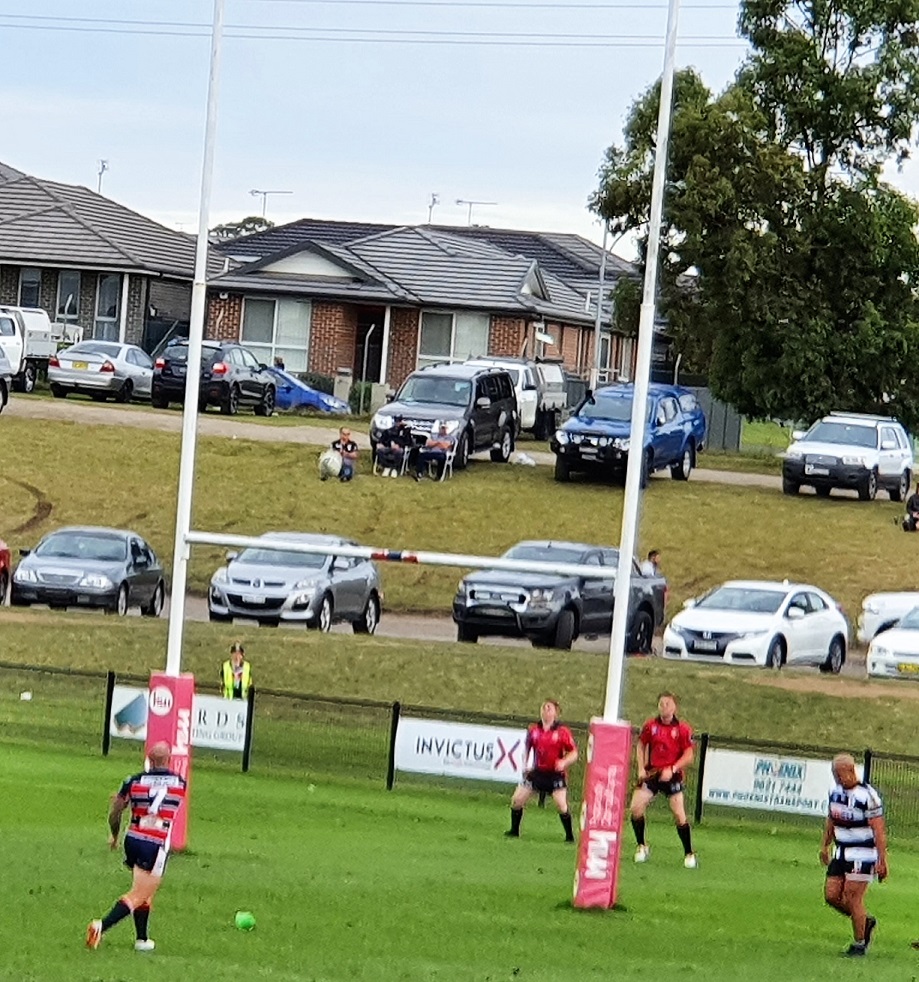 Heavy rain leading into the weekend forced the cancellation of first grade matches between Campbelltown City versus The Oaks and Mittagong versus new kids on the block South West Goannas.
The two matches that did take place both produced lopsided scorelines, with Thirlmere posting 40 points against the Narellan Jets, who only scored 4, while Camden ran riot against Picton Magpies, winning 64-6.
Their 11 tries were scored by 11 different players, which must be some sort of a record.
The Rams led from the opening minutes and were on top for the full 80 minutes against a Picton side that seemed to struggle to find any rhythm and consistency.
Winger Jonathan Griffiths got the ball rolling in the try scoring department, his being one of five in the first stanza.
One concern for the locals was a potential grade one hamstring tear to centre Cameron Oitmann, who came off during the first half and didn't return to the field of battle.
Rams halfback and captain Jarrod Brackenhofer took over goal kicking duties and did not miss one from eight attempts.
At oranges, Camden led 28-0, while Picton were struggling to find some cohesion.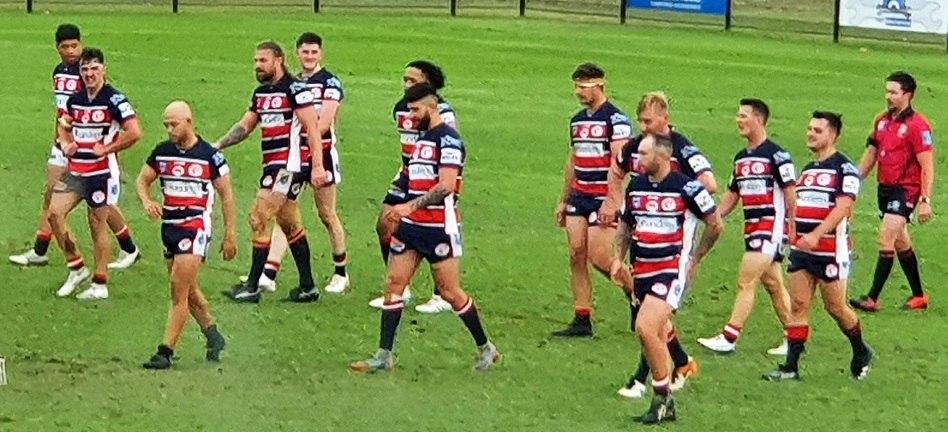 The Magpies were without halfback and co-captain Tim Dengate, who was replaced with Daniel Payne and did his best to try to steer the team around the paddock.
Camden continued scoring at will after halftime, bagging another six.
Their halves were among the better players for the Rams in their win, with Brackenhofer and five-eighth Brad Speechley also enjoying an excellent kicking game.
Camden's forwards laid the good platform for the big win, particularly young prop Bailey Dickinson and the back row of Dooner, Hopkins and Ben Quinlan.
Mason Cerruto was dangerous as usual at fullback for Camden and will be a handful for most teams.
RESULTS ROUND 4 – FIRST GRADE
Narellan Jets 4 Thirlmere Roosters 40;
Camden Rams 64 Picton Magpies 6.
Mittagong v South West Goannas, Campbelltown City v The Oaks postponed
RESERVE GRADE
Narellan 30 Thirlmere 26;
Camden 8 Picton 8.
Appin v Oakdale rescheduled for 7pm, Tuesday at Appin.
Mittagong v South West, Campbelltown City v The Oaks postponed.
UNDER 18
Narellan 12 Thirlmere 6.
Appin v Warragamba to be played Wednesday 7pm at Appin.
Mittagong v Mt Annan, Campbelltown City v The Oaks postponed.
LEAGUE TAG
Camden 32 Picton 4;
Narellan A 44 Thirlmere 4;
Narellan B 4 Oakdale 32.
Mittagong v Campbelltown City B, Campbelltown City A v The Oaks postponed.
WOMEN'S LEAGUE
Narellan 36 Thirlmere 4;
Camden 28 Mittagong 0.
Campbelltown City def Thirlmere.
THIRD GRADE
South West Goannas 28 Campbelltown City 10;
Camden Rams 20 Picton Magpies 12;
Oran Park Chargers (Green) 62 Oran Park Chargers (Blue) 10.
Appin v Warragamba to be played Thursday 7pm at Appin.
Mittagong v Mt Annan postponed.
NEXT WEEK – ROUND 5 – FIRST GRADE
South West Goannas v Camden (Saturday 6.30pm); Thirlmere v Mittagong,
Picton v The Oaks,
Oakdale v Campbelltown City (all Sunday 2.30pm).