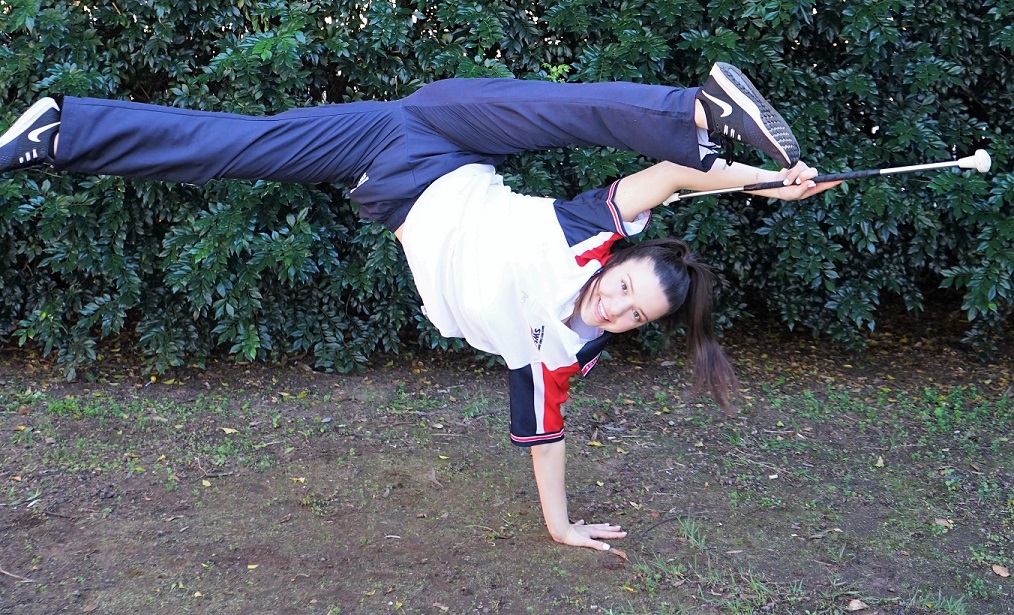 Baton twirling is standing on the field of a major sporting arena, holding a metre long stick that you throw in the air, doing back flips and cartwheels or summersaults whilst trying to sight the stick in the lights and catch it cleanly.
It's fair to say that this is probably not the dream most athletes have.
That is of course unless you name is Renae Edmunds, a local baton twirling champion.
Renae, who as a junior represented Australia at international level, is also about to enter her third year as a member of the South West Sydney Academy of Sport Wests Future Star program.
The 19 year old from Liverpool says she was always interested in gymnastics, and it was small step from there to baton twirling.
"Baton twirling is very similar as it combines gymnastics and dance elements into a performance with a baton,'' she says.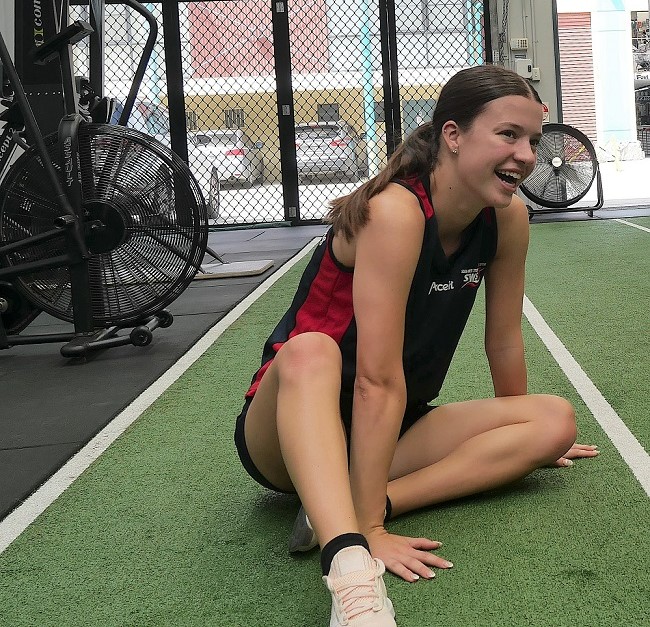 "It is very challenging and always keeps me on my toes.
"And there is always a cooler skill or trick I could be doing which motivates me to keep practicing.
"Baton twirling has given me the opportunity to travel the world and meet many other great twirlers and people.''
Ms Edmund joined the local sport academy to connect to other likeminded athletes and sports people.
"It has broadened my network to other athletes who both inspire and push me to keep working hard to achieve my sporting goals and has given me an amazing platform to use my voice to spread the word about the sport,'' she says.
"It is such a small sport in Australia there is not much funding available to its athletes. This is where SWSAS and its partners such as Wests Leagues Club have made a huge difference.
"Because of the program I have been able to attend a high quality gym and receive a personal training program.
"As well I have been able to develop as an athlete within the Wests Future Star program, where I am able to be a part of a greater collective of other unique athletes.''
Nominations for 2021-2022 South West Sydney Academy of Sport programs, including the Wests Future Star program, designed specifically for individual athletes, will remain open throughout October. For further details visit the academy website, www.swsas.org.au or by contacting the office on 4627 7622.