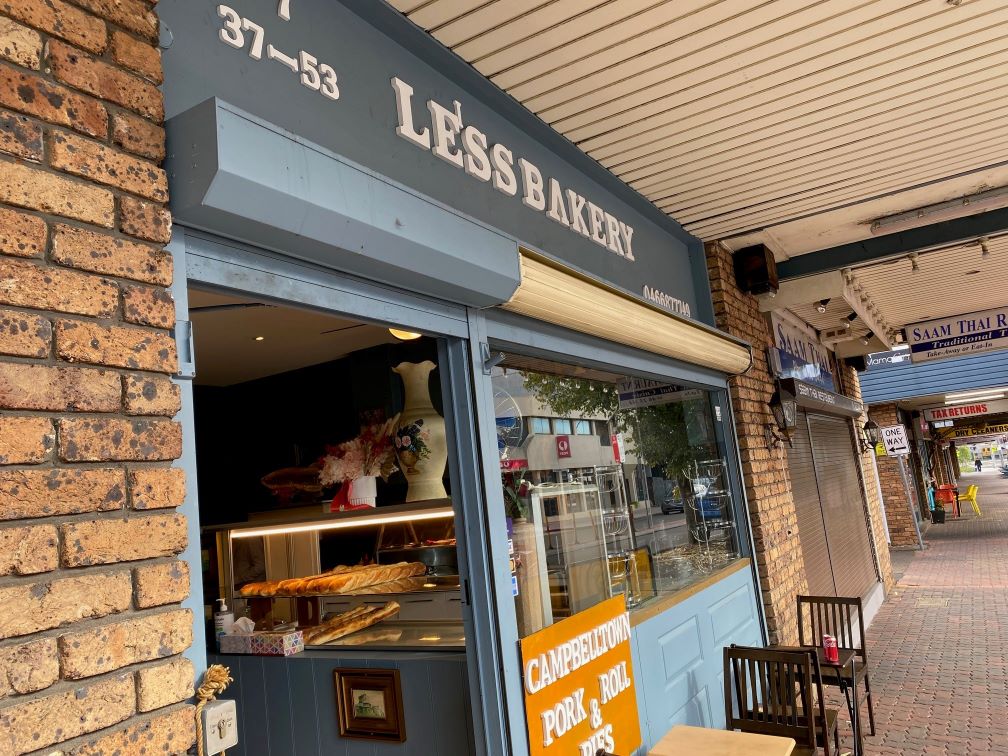 In 1968, when the late John Marsden started up his legal practice along Dumaresq Street, there was a bakery on the corner at Queen Street.
The bakery belonged to another well known Campbelltown family, the Warbys, who have a street named after them about a kilometre north.
Eventually the Warby bakery closed down, but this year a new bakery opened up, selling, among other things, delicious Asian pork rolls, pictured above.
Jim Marsden, who was around in 1968 even though he hadn't yet joined his brother in Marsdens Law Group, well remember the days of popping in to Warby's bakery for a fresh bread roll.
Now he is encouraging the rest of the troops in the practice to make sure they pop down to the new bakery as much as they can.
So who says you can't bring the past back sometimes …
xxxxx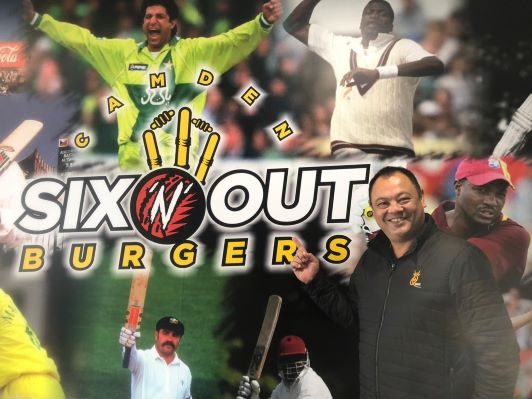 As most cricket tragics would know, Richard Chee Quee was a cult NSW Blues batsman in the 1990s and member of band Six & Out.
Apparently he had heard about the Camden burger joint named in honour of his band, so recently he dropped in to see what Six 'n'Out Burgers was all about. He also tried their burgers and promised to stay in touch.
Richard is pictured here outside the burger shop.
xxxxx
As our keen readers would recall, last week's main local news theme was defibrillators.
Well, this week it seems to be all about topping out ceremonies.
First out of the blocks on Monday morning was the topping-out ceremony for the new $50 million integrated cancer centre and research hub in Hurley Street, Campbelltown, next to the city library.
A little over 24 hours later, and just 300 metres away in 8 Dumaresq Street, a second topping out ceremony took place.
Many of the guests were there for both these events, including Mayor George Greiss.
We can't wait to see what next week's main news theme will be.
xxxxx
Reader Mícheál ÓGallchobhair has started a petition in a bid to have jumping prevention barriers installed on the Douglas Park Bridge, which is notorious both for BASE jumping and people taking their own lives.
He says he started the petition because emergency services are regularly called to the spot by passing motorists seeing people jump from the structure.
"Usually, they are base jumpers, however, there have also been many cases of individuals taking their own lives from the structure,'' he says.
He says barriers would save lives as well as the mental health wellbeing of the emergency services personnel who have to respond to the scene on a regular basis.
"We have barriers to stop rocks being thrown onto the highway, we need something to stop anyone jumping, base or otherwise,'' he told the South West Voice.
"If it saves one life, it's worth it.''
If you're interested in this petition, check it out at https://www.aph.gov.au/e-petitions/petition/EN5114
xxxxx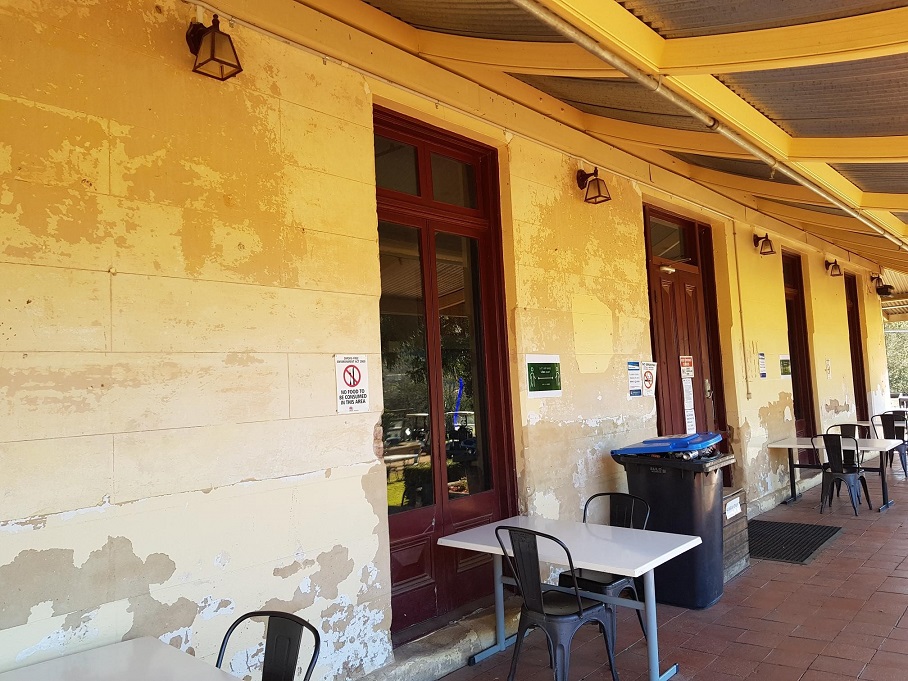 We started with a kind of history item, so let's finish with another one: that wonderful building Jarvisfield, currently used as a clubhouse at Antill golf course in Picton, is set to get one of the highest heritage honours available, a Blue Plaque.
The credit goes to a direct Antill descendant, Marie Reeves, who has been on a 25 year crusade to protect her ancestors' historic homestead from decay (pictured above).
Ms Reeves applied for a Blue Plaque and has just been told by Blue Plaques NSW that Jarvisfield is eligible to receive one.
"Thank you very much for the time and effort you put into making a nomination for a Blue Plaque,'' said the letter from Blue Plaques NSW.
"Your nomination has been assessed as eligible and has proceeded for further assessment. Your nomination is now being independently fact checked and the location is being confirmed for suitability. We hope to be able to advise of the outcome of this process in the coming months.''
Nice work, Marie Reeves.