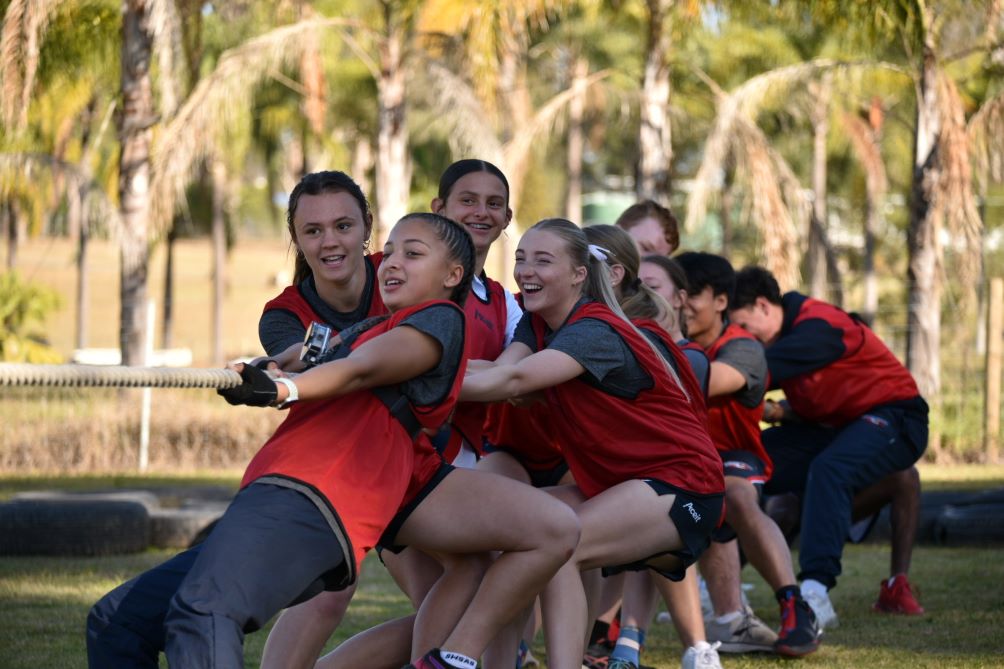 South West Sydney Academy of Sport captain's class leadership day is a practical opportunity to demonstrate commitment, opportunity, respect, and integrity.
At this year's event, held at the Burns obstacle course in Bringelly, 25 participating athletes once again ticked those boxes.
The athletes, who came from each of the academy's 13 sport programs, had 2022 Ninja Warrior grand finalist Saxon Johnstone take them through the Burns own version of the ninja course.
Johnstone added an extra layer of excitement and expertise to the day, taking on the role of a guide and mentor, sharing his insights and knowledge with the athletes.
Johnstone emphasised that key attributes such as perseverance, discipline, and a positive mindset, empower athletes to push their boundaries.
"Having Saxon speak to the athletes left a lasting impression, motivating them and fostering their growth as future leaders in sports," said academy sport administration officer Catarina Di Ramio.
"What sets this event apart from any ordinary academy education session is the practical challenge for athletes to undertake something far different to what would be considered a normal training program," Di Ramio said.
"It was great to see the unwavering respect the athletes displayed for one another, and despite the competitive nature of the race, the athletes fostered a supportive and inclusive environment, encouraging and motivating each other along the way.
"With their exceptional skills and unwavering dedication, they continue to set a shining example for aspiring athletes, proving that true leadership extends far beyond the field of play," Di Ramio said.
This sentiment was echoed by sport program manager Alley Hanagan: "The athletes embarked on an exhilarating obstacle course race, where their commitment and determination were on full display.
"With each hurdle, climb, and reach they encountered, their resilience and perseverance shone through.
"These athletes showcased the true meaning of commitment, embodying the academy's values by pushing their limits and refusing to give up."
For more information on the South West Sydney Academy of Sport, visit www.swsas.org.au or email sport@swsas.org.au