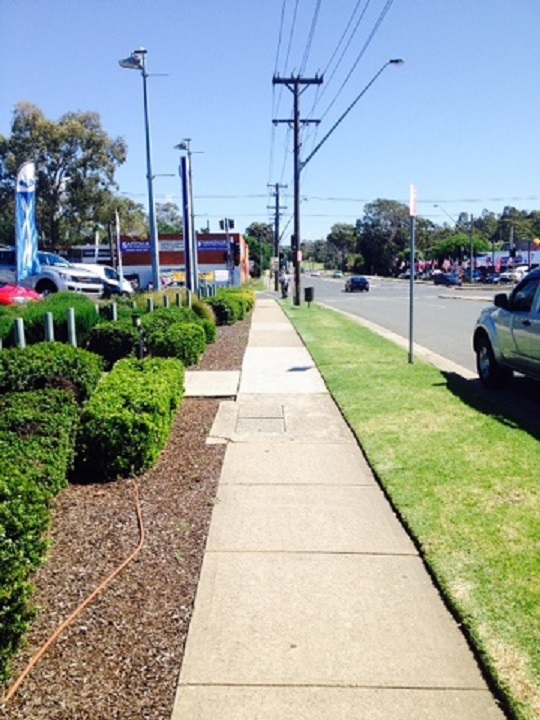 Badgally Road, from North Steyne Road to Eagle Vale Drive, is just 1.3 kilometres long.
But Badgally Road, which links up with Gregory Hills Drive, is such a strategic arterial road, that widening those 1.3km is a big deal.
The $5.76 million upgrade from two to four lanes has just been completed, including the installation of two new sets of traffic lights at Clydesdale Drive and North Steyne Road.
Mayor of Campbelltown George Brticevic says the widened Badgally Road will ease traffic congestion in the area in the long term and also improve safety for students at Blairmount Public School.
"Badgally Road is a major arterial route connecting residents in Campbelltown and the Macarthur region to important services and business centres," Cr Brticevic said.
"The new traffic signals at Clydesdale Drive will ensure school children are able to cross safely during the busy school opening and closing hours in the mornings and afternoons."
The Feds, who paid for the upgrade, are looking at the bigger picture.
"Upgrading Badgally Road will better connect Western Sydney residents with local jobs and services like health and education," says federal urban infrastructure minister Paul Fletcher.
"This forms part of our Western Sydney Infrastructure Plan – a $4.4 billion road investment to create thousands of local jobs, cut travel times, bolster road safety and secure a stronger, more connected region by delivering key links to the CBD, Western Sydney International (Nancy-Bird Walton) Airport and the Aerotropolis."
Senator Marise Payne, who launched the project in December 2018 alongside Cr Brticevic, said the Morrison Government was delivering the critical infrastructure needed to help address the growth of South Western Sydney.
"Badgally Road provides a future-proofed link through the heart of the Macarthur region into the southern gateway of the Aerotropolis, enhancing access to the opportunities flowing from Sydney's emerging third city," Senator Payne said.