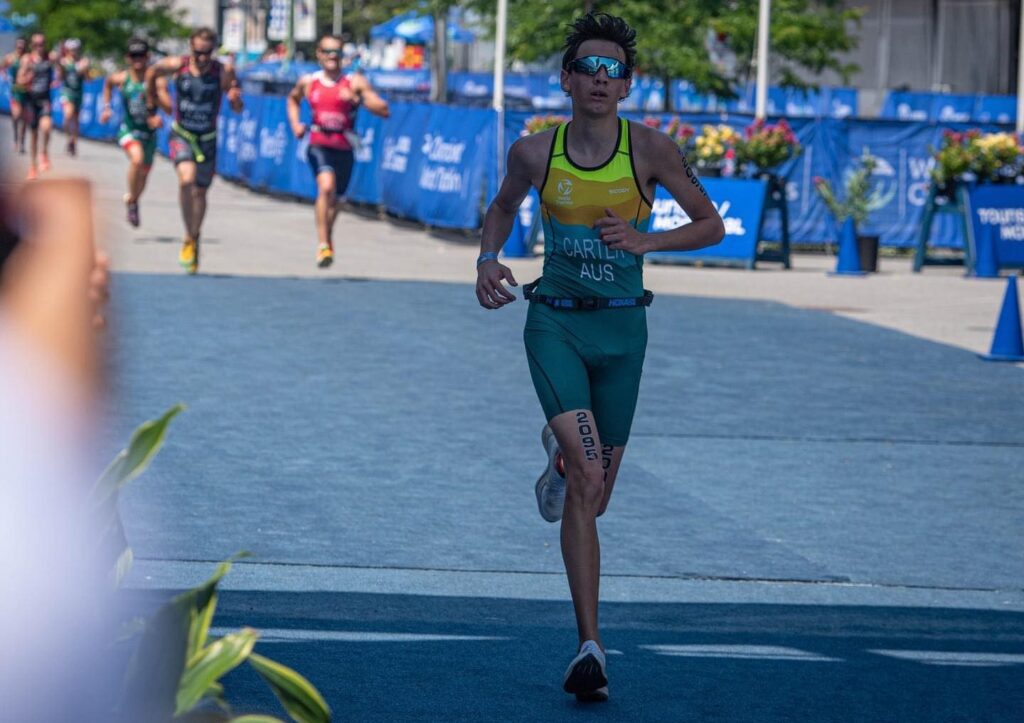 There will be plenty to celebrate when the South West Sydney Academy of Sport celebrates its 25th anniversary later this month.
Which is really quite something considering the obstacles put in front of athletes of all sports in the past two years and a bit.
It seems like the interruptions have been a motivating factor for academy athletes, whose resilience and commitment have gone to a higher level during this period.
In the past few weeks alone there are plenty of examples of academy athletes shining in elite competitions.
This includes the representative team selection success of hockey program athletes.
Also when triathlete Ryan Carter competed at his first World Triathlon Sprint and Relay Championships in Montreal, Canada, pictured above.
He may have finished in 26th place in the 16-19 years age group, but it was a very good effort by any measure and considering the world class field.
"My race didn't exactly go to plan, having to fight cramps in the second transition, but I still managed to finish strong," Carter said.
"It was a humbling and an awesome experience to compete in the green and gold.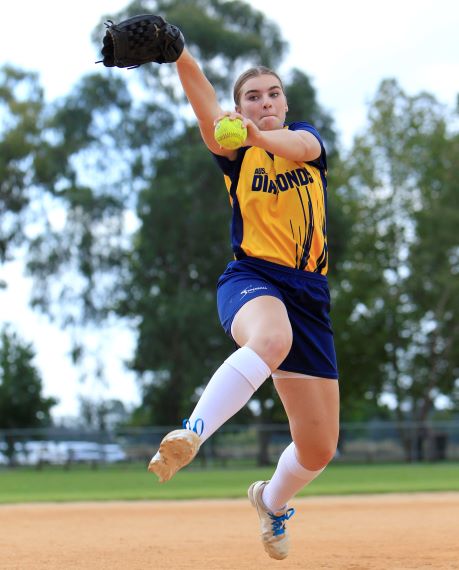 "I have learnt so much from this event and being able to rub shoulders with the best triathletes in the World."
Carter's sentiments were echoed by Wests Future Stars program decathlete Thomas Noakes, who competed at the Pacific Mini Games, held on the USA Commonwealth Pacific Island of Saipan.
Then there were the selections of three graduate softball athletes, including Chantelle Ladner, who was named in the Aussie Spirit side that finished equal 7th at the Canada Cup.
Madi Baker and Mia Gilmore (pictured) finished a credible 11th out of 40 competing teams with the Aussie softball development side.
Ladner continuing her international representation journey with the Aussie Spirit Team, which is currently competing at the World Games, in Birmingham, USA.
Then there's academy hockey program graduate Courtney Schonell, along with netballer Ashleigh Brazill, who will be hunting for gold with the Australian Hockeyroos and Diamonds respectively.
Schonell will wear the Australian uniform for the first time at a Commonwealth Games.
"It has been a long wait for Ash," says academy operations and media coordinator Stephen Craig.
Brazill, who competes for Collingwood in both the Super Netball League, and AFLW, is one of the most recognised and respected former athletes to come through the academy.
"Ash is a true inspiration for many young female athletes in our region,'' he says.
"Many of the current academy athletes in both our netball and AFL Women's programs continually mention her as their biggest sporting influence."
The academy will celebrate the success of its athletes at the 25th anniversary and graduation dinner on Friday, July 29 July at The Cube convention and entertainment centre, Campbelltown.
For more information about the South West Sydney Academy of Sport, or its 25th anniversary celebrations, please visit swsas.org.au or email sport@swsas.org.au.