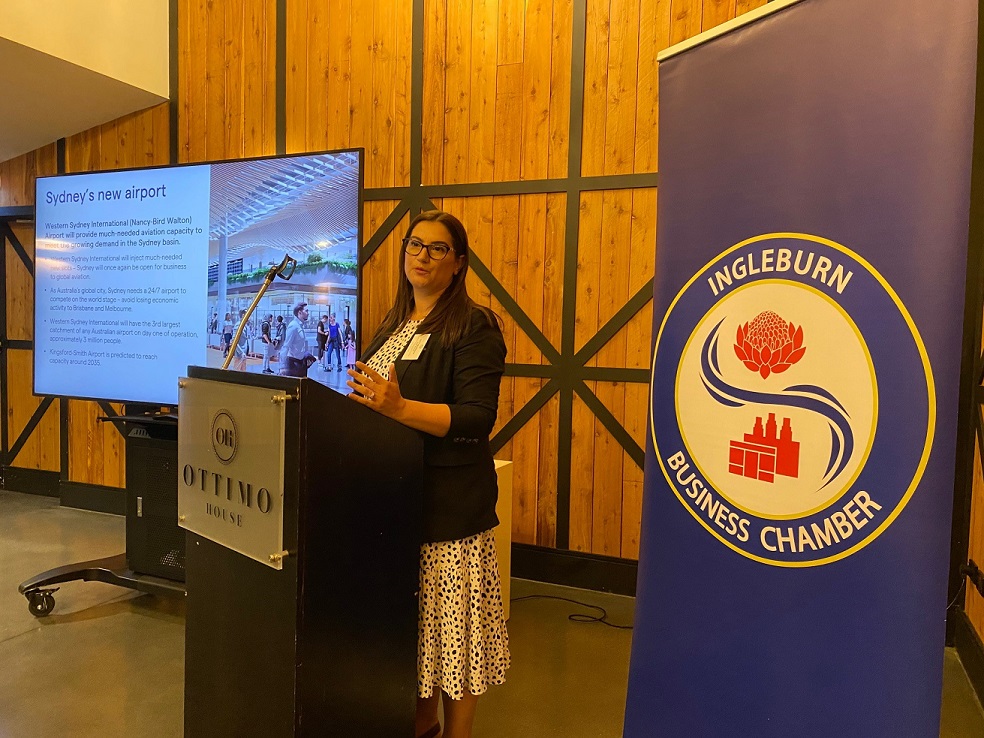 Everyone knows that Western Sydney International airport is scheduled to start operating late in 2026.
However, local business owners who attended last night's Ingleburn business chamber dinner meeting for February can tell you that that the airport will actually be completed a full year earlier.
And they heard it straight from the source.
The source, in this case, was Kary Hannouch, pictured, the general manager of community engagement and partnerships at Western Sydney Airport (WSA).
Ms Hannouch was the guest speaker at the Ingleburn business chamber's first meeting of 2022.
And despite being a late replacement for another WSA representative, Ms Hannouch's presentation was positively received by chamber members and guests who attended last night at Ottimo House.
Ms Hannouch said that the airport will be ready in all regards in 2025.
"But we are allowing a full year to test all our systems to ensure that when flights and departures take place everything will be fine,'' Ms Hannouch said.
She also revealed that WSA were aware of the importance of a rail link from the airport to the outer South Western Sydney region.
Chamber president Drew Percival informed the meeting that there would be two compelling meetings in March, focusing on helpful tips for small businesses.
Jennifer Leone is scheduled to talk about "leading your team'' on March 9, while Kirsti Reynolds on March 23 will talk about "Growing your Business''.
Mr Percival confirmed that new Campbelltown mayor – and Ingleburn local – George Greiss, had accepted an invitation to address the chamber in April.
For more information or to book a seat or table at these functions please visit the chamber website by clicking their advertisement appearing here on the right.