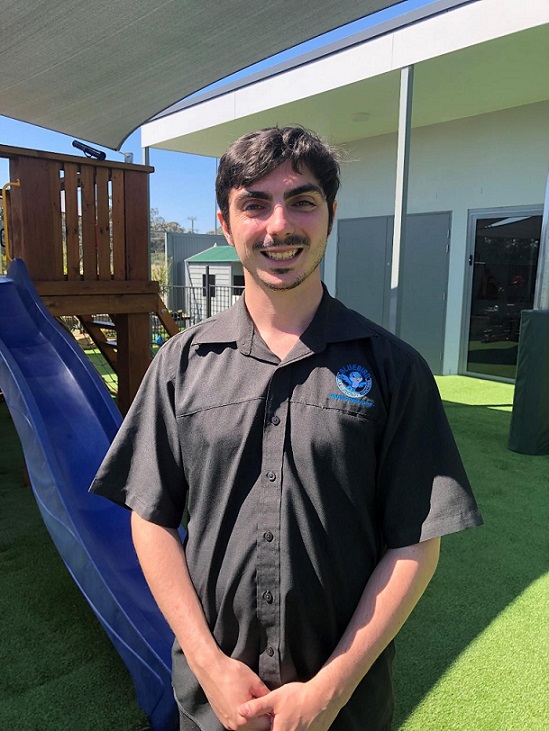 Child care and early education is mostly in the hands of women.
Less than nine per cent of carers and educators are men – but things may be changing as more males consider a career in this field.
One of the "blokes'' showing the way is a Macarthur resident.
Joshua Denina, who lives at Oakdale, is working at Blue Bird Early Learning Centre in Spring Farm while studying for a bachelor of early childhood education and care at TAFE.
Joshua, who is 26 years old and is pictured at work, says he never felt discouraged to work in child care and early education because it was dominated by females.
But he thinks there are males out there who might be.
"For those considering a career as an early childhood educator I would say it's the best career decision I've made,'' he says.
"I've had great support from my TAFE NSW teachers, mentors and co-workers who have helped me thrive in the industry."
TAFE NSW head teacher of early childhood education and care, Melinda Barsoum, said the four-year bachelor degree equipped students like Joshua with the hands-on skills and theoretical knowledge that employers look for.
"The bachelor of early childhood education and care qualifies students to work as a teacher in preschools and long day care as a trained teacher, as well as preparing students for employment in other parts of the children's and family services sector," Ms Barsoum said.
"With an employment rate of 98 per cent, TAFE NSW is well equipped to get students working in the industry while they study."
TAFE NSW also offers a certificate III and diploma in early childhood education and care, which can be used as a pathway into the bachelor degree.
Enrolments in the bachelor of early childhood education and care at TAFE NSW grew by 22 per cent over the past two years.
For more information visit www.tafensw.edu.au or call 131 601.