It may surprise you to hear that a Will could be the most important piece of paper you ever have, writes Krystle Wolthers.
Many people carefully select their health and life insurance, their home insurance and always make sure their car insurance is up to date, because "you never know what could happen". Yet many people are happy to put off or ignore the best insurance money can buy; making a Will.
A Will does more than just split up your assets – a Will can do many things, such as nominate guardians for any dependants you may have, plans for your pets or other belongings, donations to charities or hospitals, and outline funeral arrangements.
One of the biggest issues that arises from not having a Will is what's called dying 'intestate'. When this happens, your possessions will be distributed by the courts according to a standardised formula. None of your wishes, however small, can be upheld with certainty.  This includes your pets, children, and total control over your funeral arrangements.
In an ideal world your loved ones will come together to take care of your things. In reality however, parents are often no longer together, ex-partners come out of the woodwork, children argue over your things or fight with your spouse.
This distribution, even if it ends up occurring the way you would have wished – is a long and difficult process, all of which can be avoided by having a Will.
And then there's the issue of who looks after your children if they are still under the age of 18, especially if the other parent is no longer involved – or you believe they should not be involved – in caring for your children. Without any estate planning, unless the other biological parent has legally surrendered his or her parenting rights, that person may well end up raising your children and managing their financial affairs.
Another thing to consider is your "digital Estate" – things like your Facebook pages, Instagram accounts, emails, LinkedIn pages and other accounts. This is particularly important if you run your own business, or run a business Facebook page and/or email account, or if you run a business online.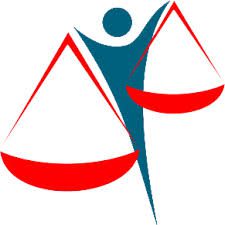 You can make a Digital Will to deal with your digital Estate – this document lists your account usernames and passwords for any online account (online banking/trading, Instagram, Facebook etc) as well as your wishes and instructions for how they should be dealt with. Give a copy to a trusted relative or friend, or your Executor of your Will. Do not put this information in your Will, as your Will is a public document, and your passwords may need to be changed/updated more regularly. It is incredibly difficult for relatives to access and shut down digital accounts without this information.
Doing some basic Estate planning is the best way to protect your wishes, protect your pets or children, and protect loved ones from potentially difficult decisions and expensive legal hassles.
• The contents of this publication is for reference purposes only. This publication does not constitute legal advice and should not be relied upon as legal advice. Specific legal advice should always be sought separately before taking any action based on this publication.
♦ Krystle Wolthers is a Senior Associate at Marsdens Law Group. For further enquiries contact Ms Wolthers by phoning 4626 5077 or emailing her at  kwolthers@marsdens.net.au